WEBINAR DETAILS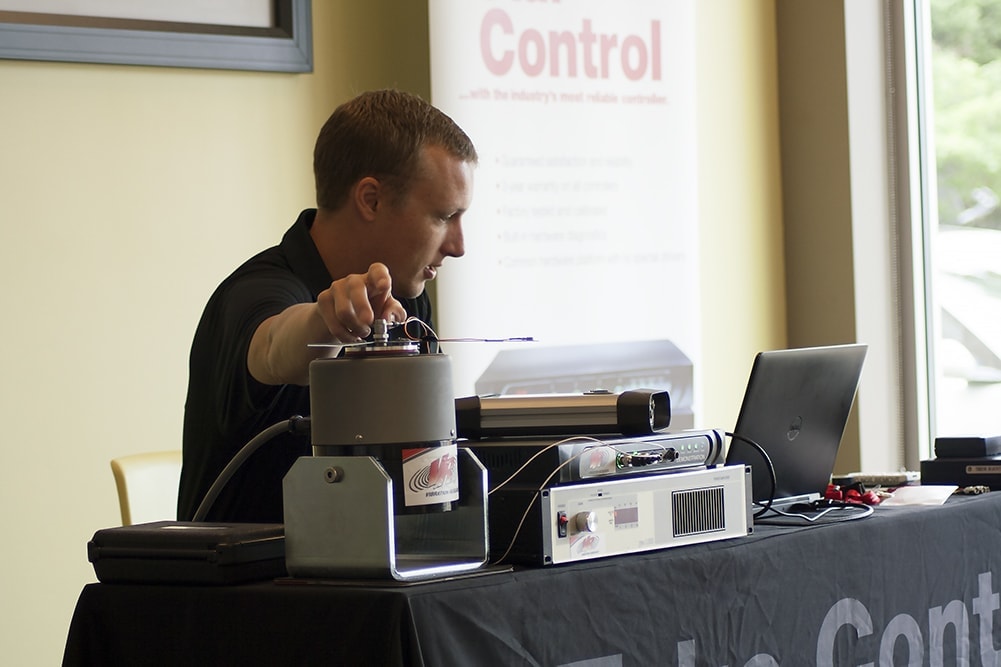 JADE VANDE KAMP Training and Education Monthly Webinar Coordinator
THIS MONTH'S TOPIC
VibrationVIEW 2019
DESCRIPTION
In this webinar we will discuss the latest features you should be aware of in VibrationVIEW 2019. Some of the featured topics include various updates in Random, SoR/SoS, open loop outputs for T-Cap on the ObserVR1000, event log report parameter, and improved integration between ObserVIEW and VibrationVIEW.
WHO SHOULD ATTEND
Engineers, Test Technicians, Application Engineers and anyone else who would like to understand the basics of VibrationVIEW software as well as advanced applications and features of the software.
AFTER REGISTERING
A web link and phone number will be emailed to you. Simply follow the web link and dial the phone number at the scheduled time to join the webinar. VoIP will also be available.
UPCOMING WEBINARS
Further details coming soon!
Shaker Test Generation from a Field Recording
Further information coming soon!
Calibration/Verification with Uncertainties
Further information coming soon!
Further information coming soon!