FREE Monthly Webinars
Topic Coming Soon
Date TBD
Vibration Research is pleased to provide our customers with FREE webinars. Held each month, these courses are scheduled for 1 hour each and will be conducted at 9:30 a.m. Eastern Standard Time and repeated at 2:00 p.m EST. We will be using gotowebinar.com for the training sessions. All you need is a web connection and a phone.
WEBINAR DETAILS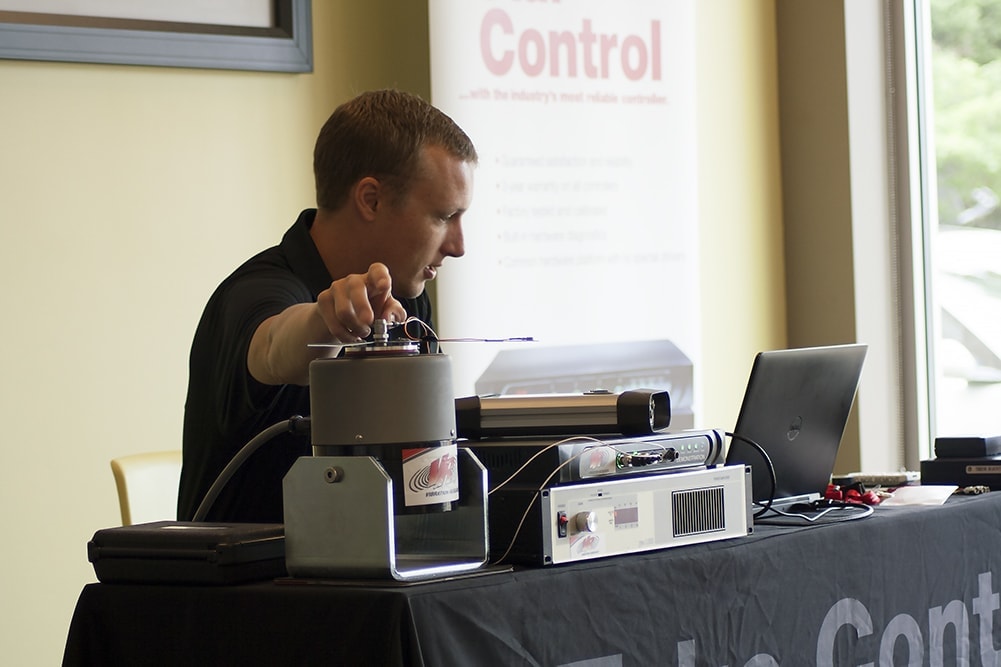 JADE VANDE KAMP Training and Education Monthly Webinar Coordinator
THIS MONTH'S TOPIC
TBD
DESCRIPTION
Coming Soon!
WHO SHOULD ATTEND
Engineers, Test Technicians, Application Engineers and anyone else who would like to understand the basics of VibrationVIEW software as well as advanced applications and features of the software.
AFTER REGISTERING
A web link and phone number will be emailed to you. Simply follow the web link and dial the phone number at the scheduled time to join the webinar. VoIP will also be available.
UPCOMING WEBINARS
Using the Fatigue Damage Spectrum to Generate a Random Test
Further details coming soon!
Using SRS & UDT to create a Complex Shock Test
Further information coming soon!
Creating a Sine on Random Test
Further information coming soon!
Further information coming soon!