Applicable Medical Software
ISTA & ASTM Specifications in VibrationVIEW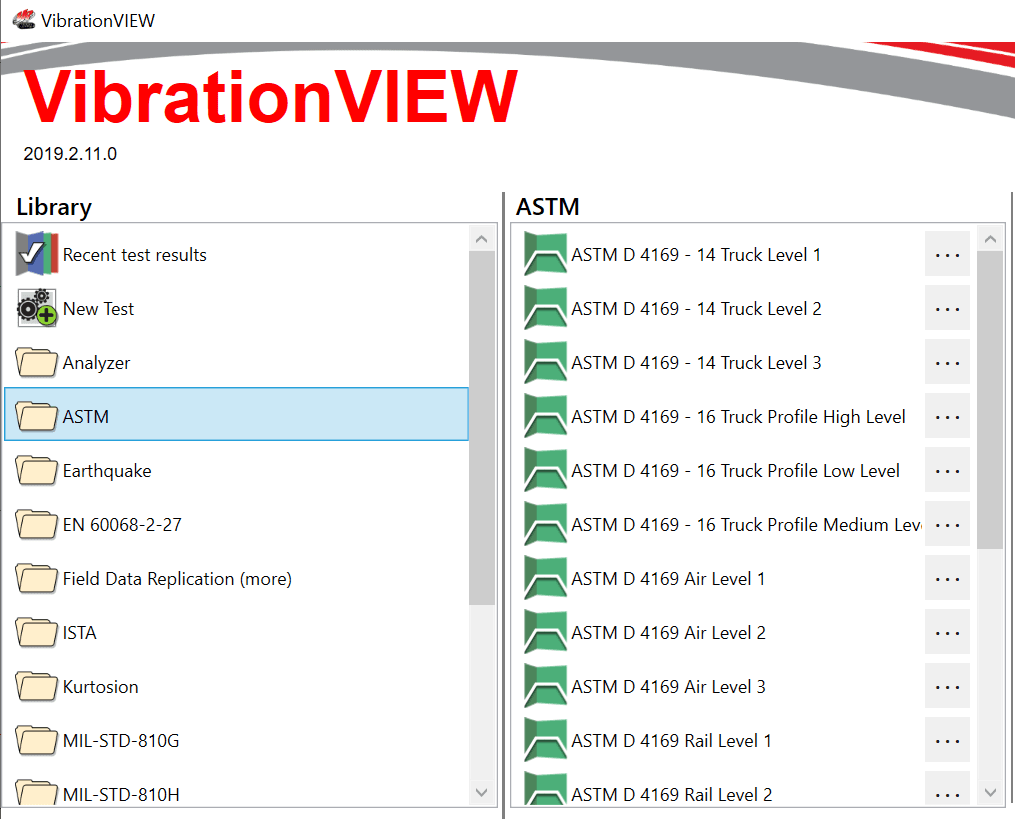 New test profiles added into VibrationVIEW software. You'll be able to find those test profiles in the navigator screen at startup, with ASTM and ISTA added.
Commonly Used Medical Test Specifications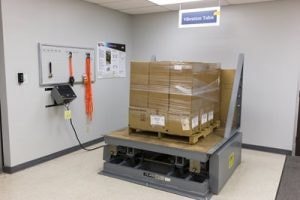 ASTM D999
ASTM D3580
ISO 21940
ISO 2041
ISO 10816
ISO 10326-1:2016
Medical Package Vibration Testing
Medical device manufacturers prevent failure in life-saving hospital equipment by having their products vibration tested. These are critical tests since hidden damage from vibration can have significant side affects. Vibration affects individual components in a product, the product itself, the product with packaging and packages stacked together.
Free Demo Controller & Software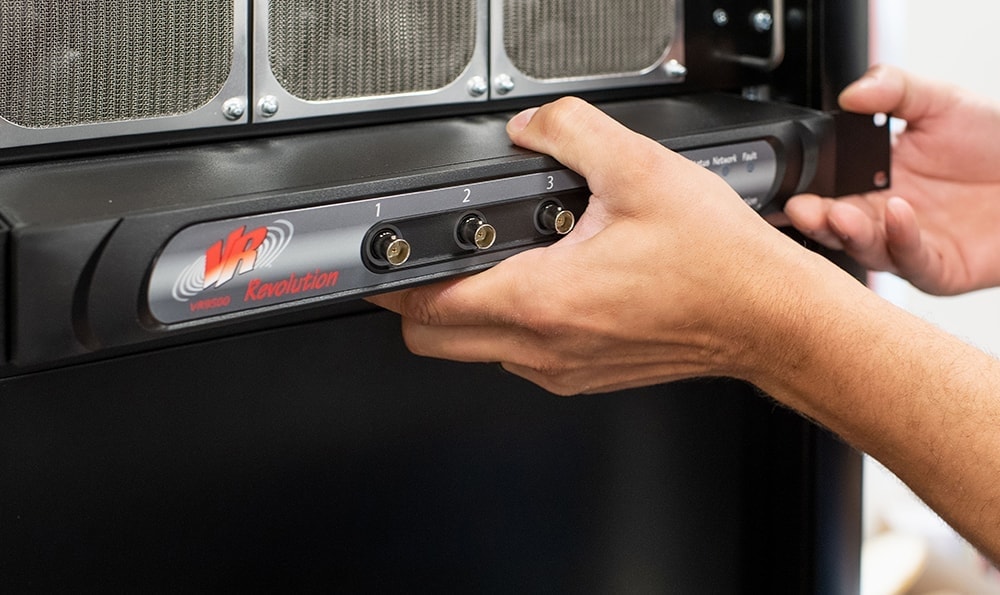 Skeptical that we can't meet your standards? Is your current controller out for calibration, not working, or just can't get the test done? Put us to the test. Whether it's a brand new system or a replacement controller, we'll let you try our hardware and software fully enabled for 30 days. Once you use it, we think you'll be hooked.
Drop Shock Testing
Medical devices packages are at risk of being dropped or damaged during handling and shipping. Measure your packages resistance to shock or impact. Determine the effectiveness of package protection cushioning and measure the shock transmitted to a product.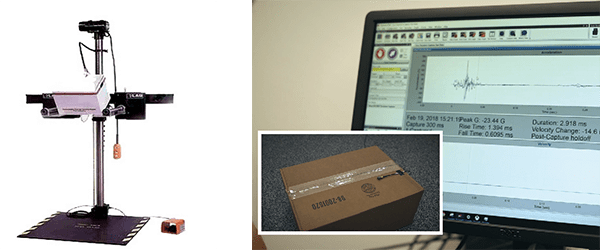 ObserVR1000: a 3-in-1 Tool for Medical Vibration Testing
Gather your data using the autonomous ObserVR1000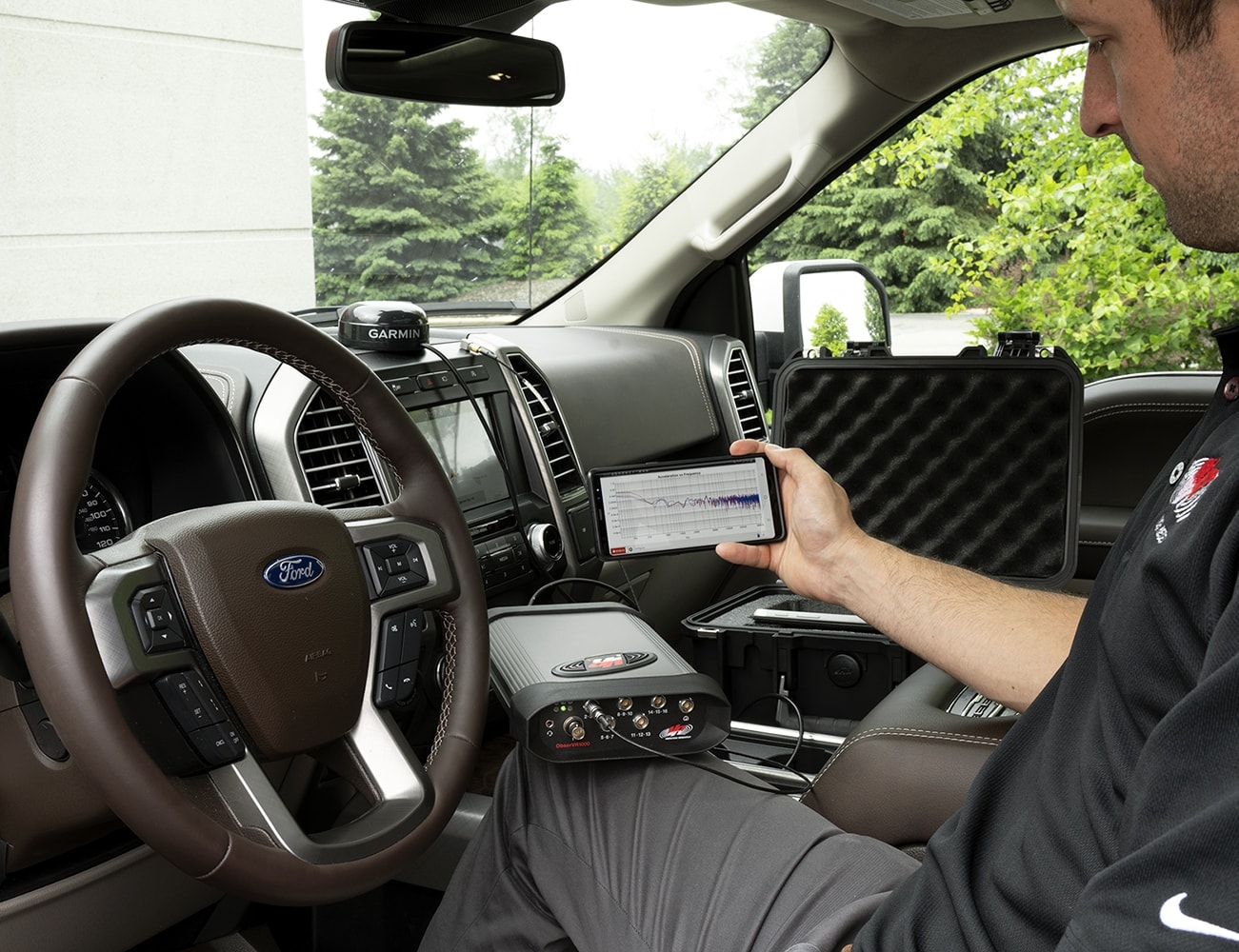 Compare Field Data to a Specification
Industry standard vibration tests are used by hundreds of labs to test thousands of products every year. But how closely do the standard tests duplicate the real-world operational environment of those products? Are you over or under testing your product? Is this the best representation of a real world environment?