Vibration Controller Systems
Compatible with all shakers
VR9500
VibrationVIEW Controller Hardware
VR10500
VibrationVIEW Controller Hardware
ObserVR1000
VibrationVIEW Controller Hardware
Scalable to 128 channels (mix & match units between shakers)
Up to 128kHz sample rate for control and analyzer
802.11 b/g/n WiFi & Gigabit Ethernet
24-bit analog to digital converter
6+ hour battery life (additional 6 with battery pack)
40V tolerant inputs - transient protection
On-board storage (SD or WiFi to PC)
Upgrades & Support
work more efficiently, avoid risk, and save precious time
A continual U&SA renewal ensures that your controller hardware is free of defects in materials and workmanship for the unit's lifetime under warranty coverage.
A current U&SA includes an Automated Calibration Verification software license and a 50% discount on standard factory calibration or A2LA-accredited calibration.
U&SA customers stay up-to-date with new software versions released annually and minor enhancements released periodically.
Access unlimited technical support via phone, email, webinar, and more with a current U&SA.
VibrationVIEW
Set up and monitor vibration tests and customize automated reports
Sine
Run swept or fixed-frequency sine vibration tests with control of acceleration, velocity, or displacement.
Random
Run random vibration tests with a spectral-shaped Gaussian amplitude distribution. Vibration Research's iDOF allows quick test ramp-up, tight tolerances, and easy resonance detection.
Shock
Run standard classical shock, user-defined, or SRS-synthesized transient pulses.
Field Data Replication
Reproduce field-recorded acceleration waveforms on a shaker in your test laboratory.
---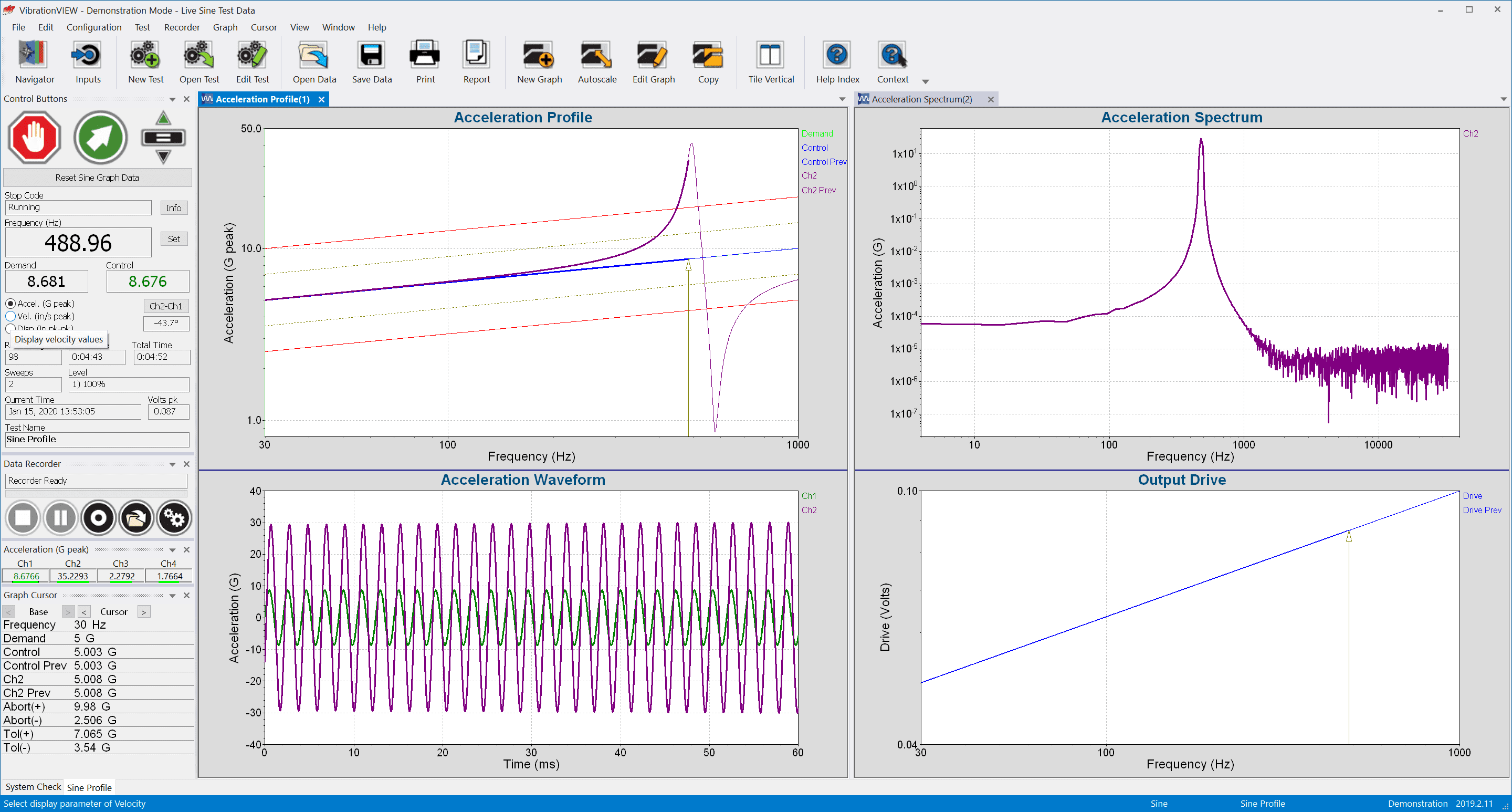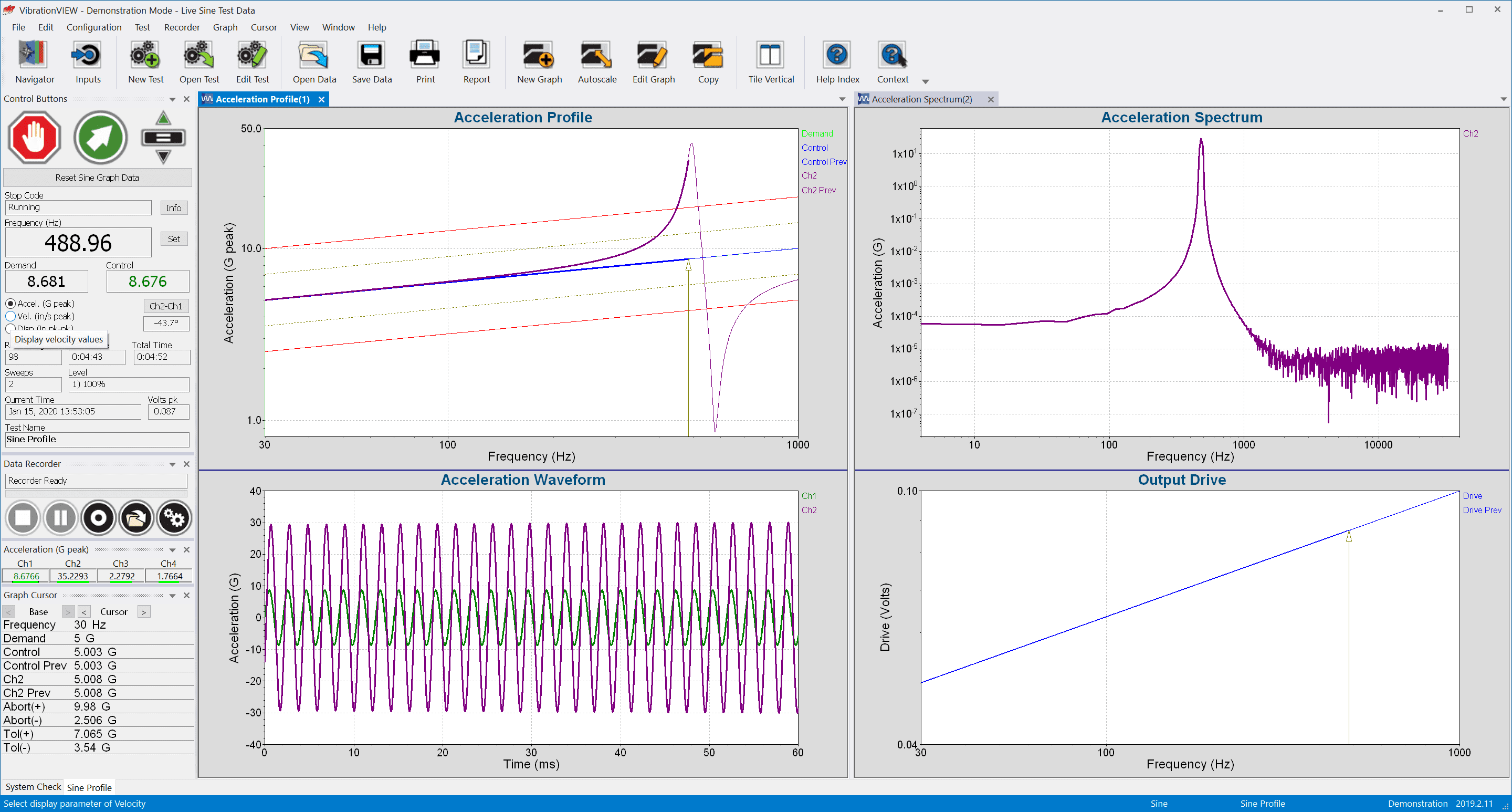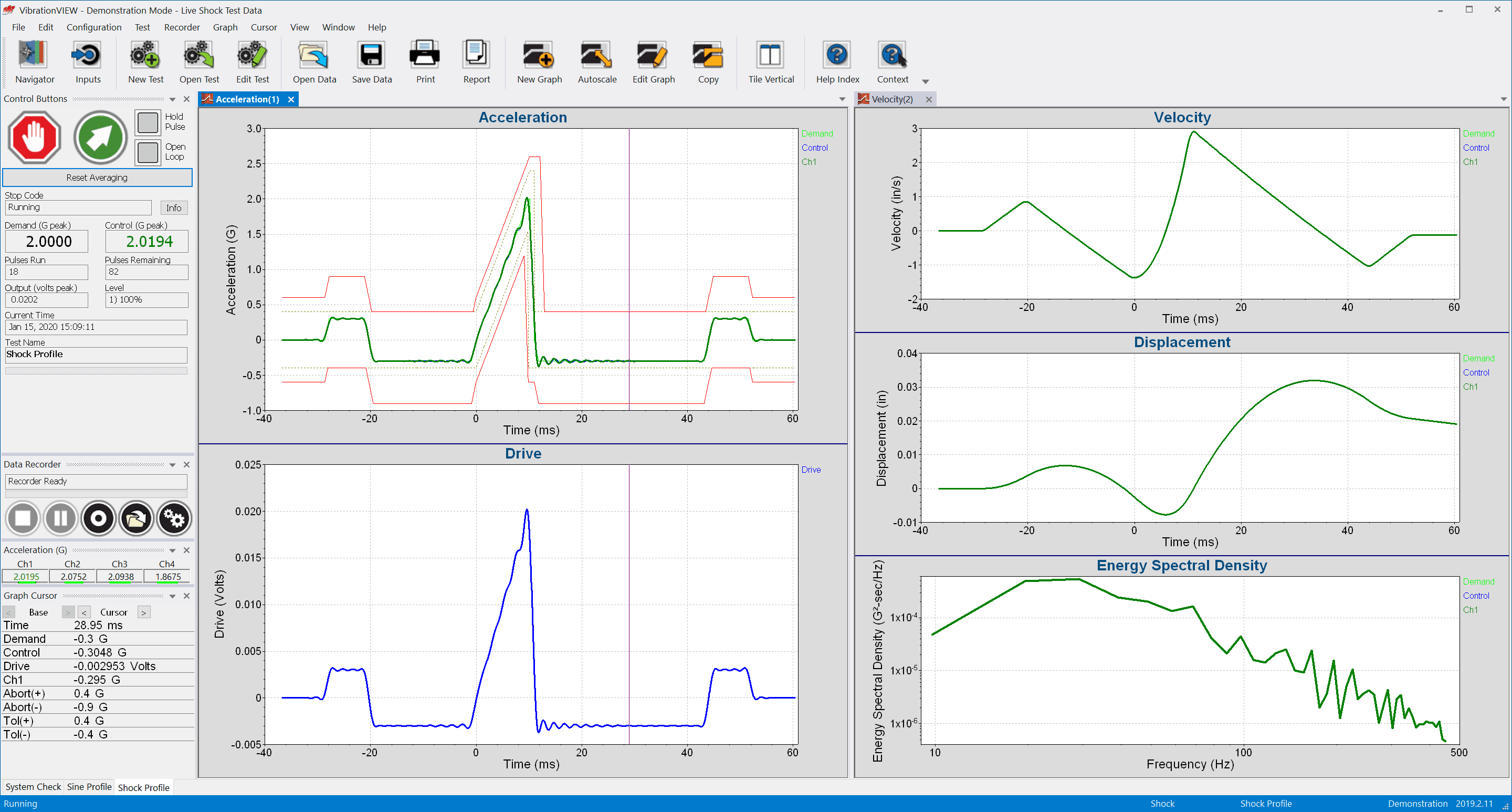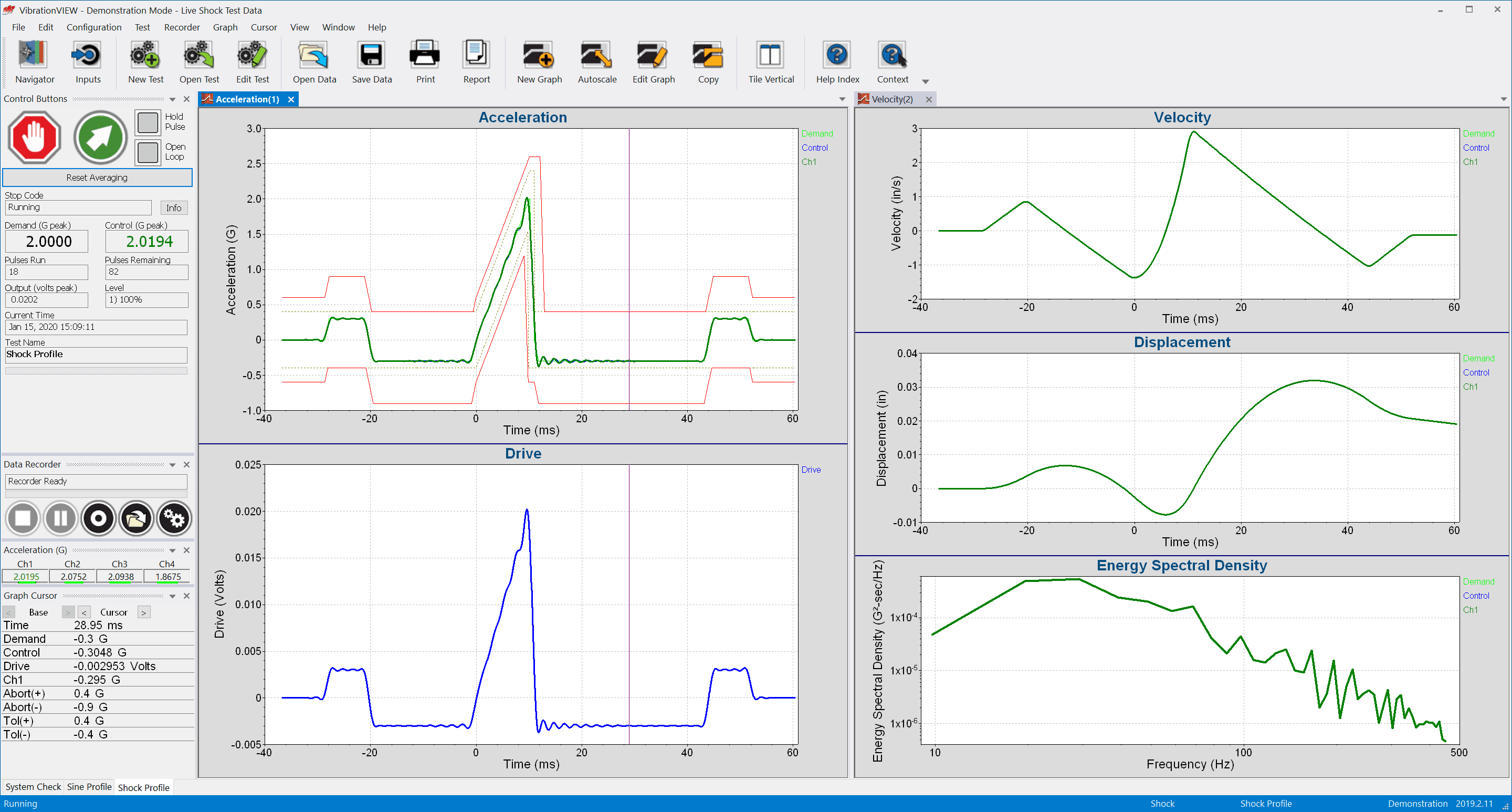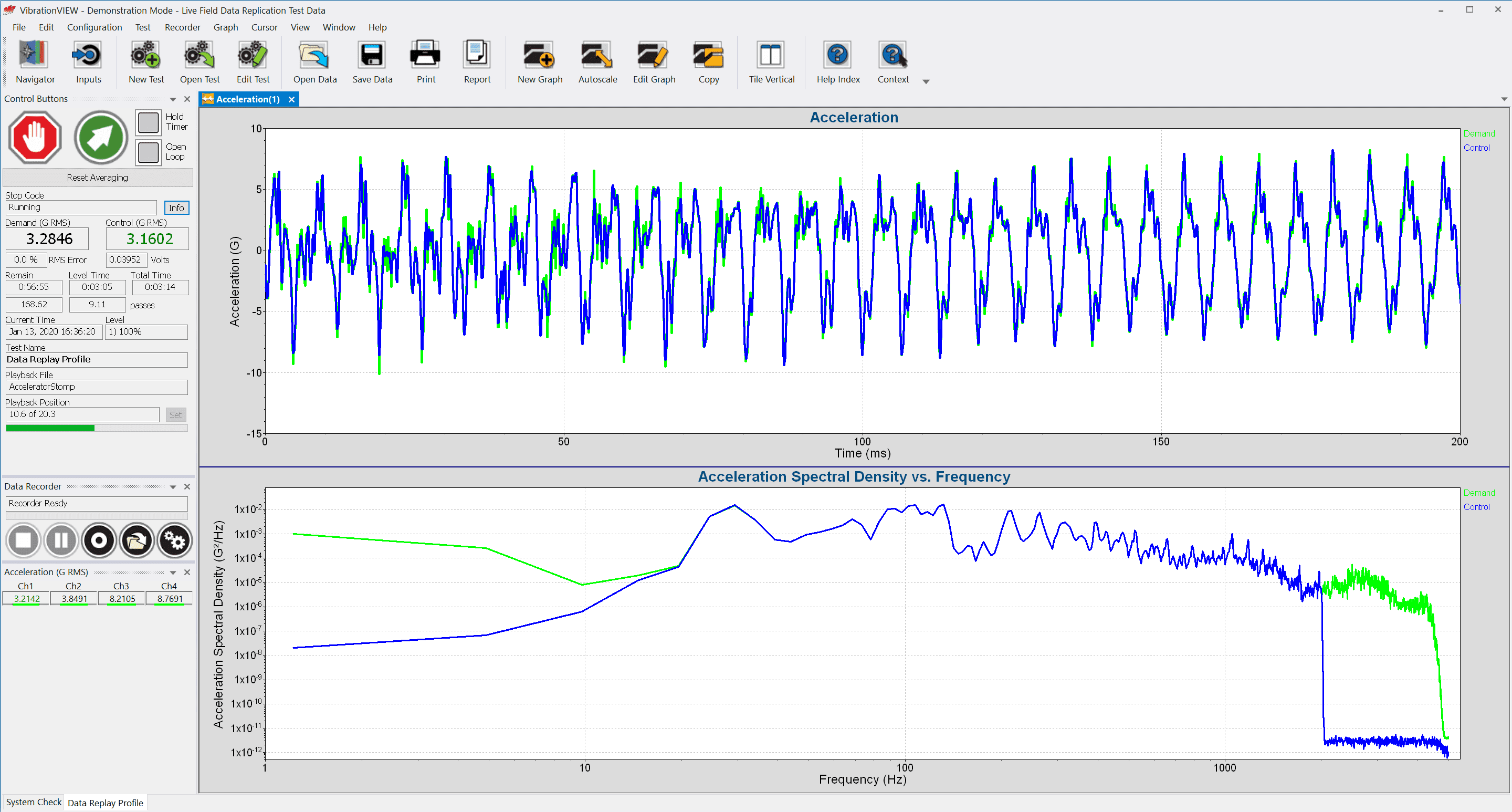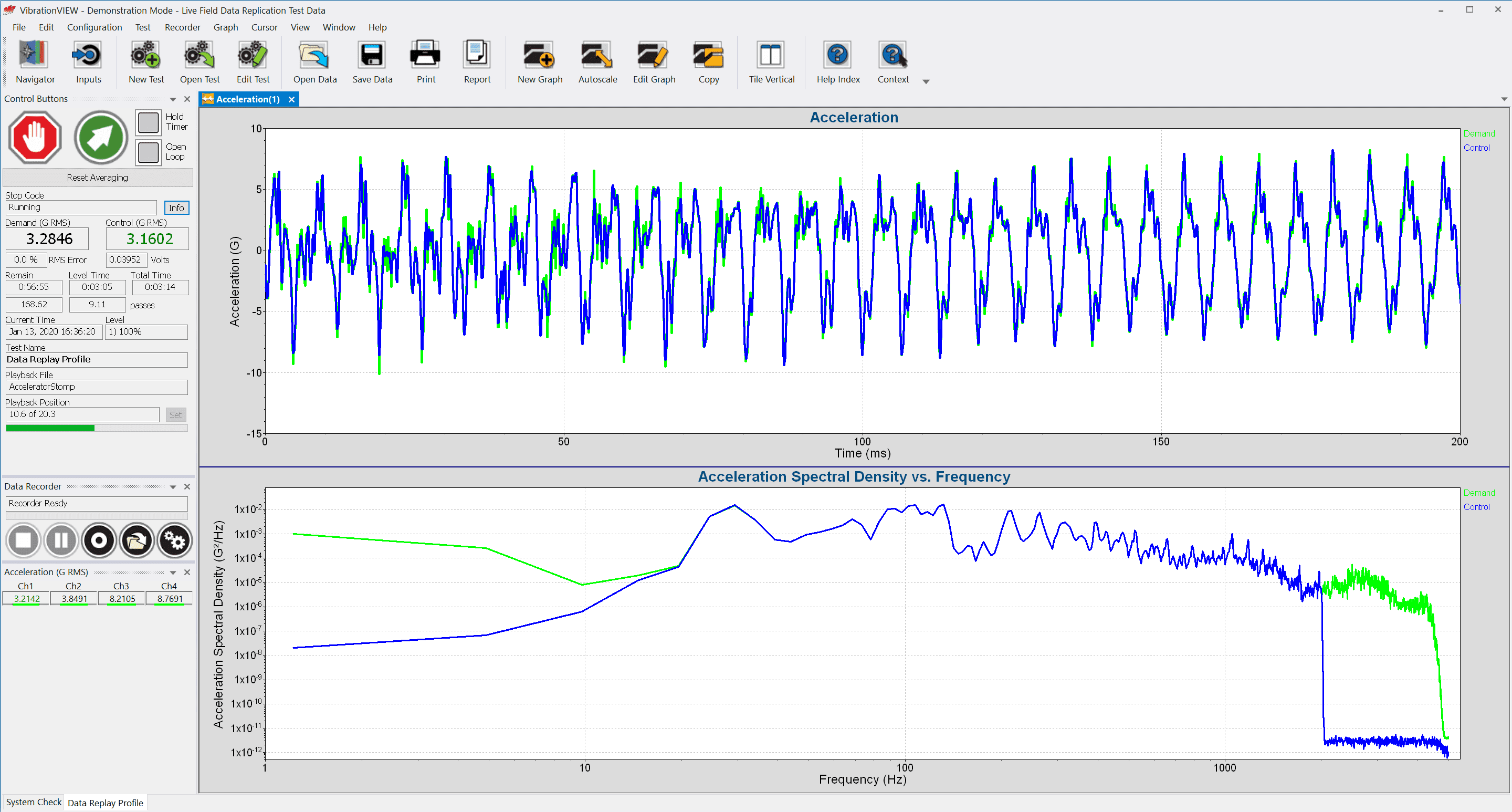 Training Programs
2-day training seminars covering general vibration principles and software (free with system purchase)
Innovation Timeline
We Develop. You Advance.
Dare to Compare
Are you skeptical about VR meeting your standards? Is your current controller out for calibration, not working, or unable to perform a test? Put us to the test.
Whether it is a brand-new system or a replacement controller, we will let you try our fully-enabled hardware and software for 30 days. Once you use it, we think you will be hooked.

Custom Reporting
With custom reports, you can define the included parameters to adhere to test standards or customer requests. Add other details such as data vectors, graphs, screen images, test notes, and company branding.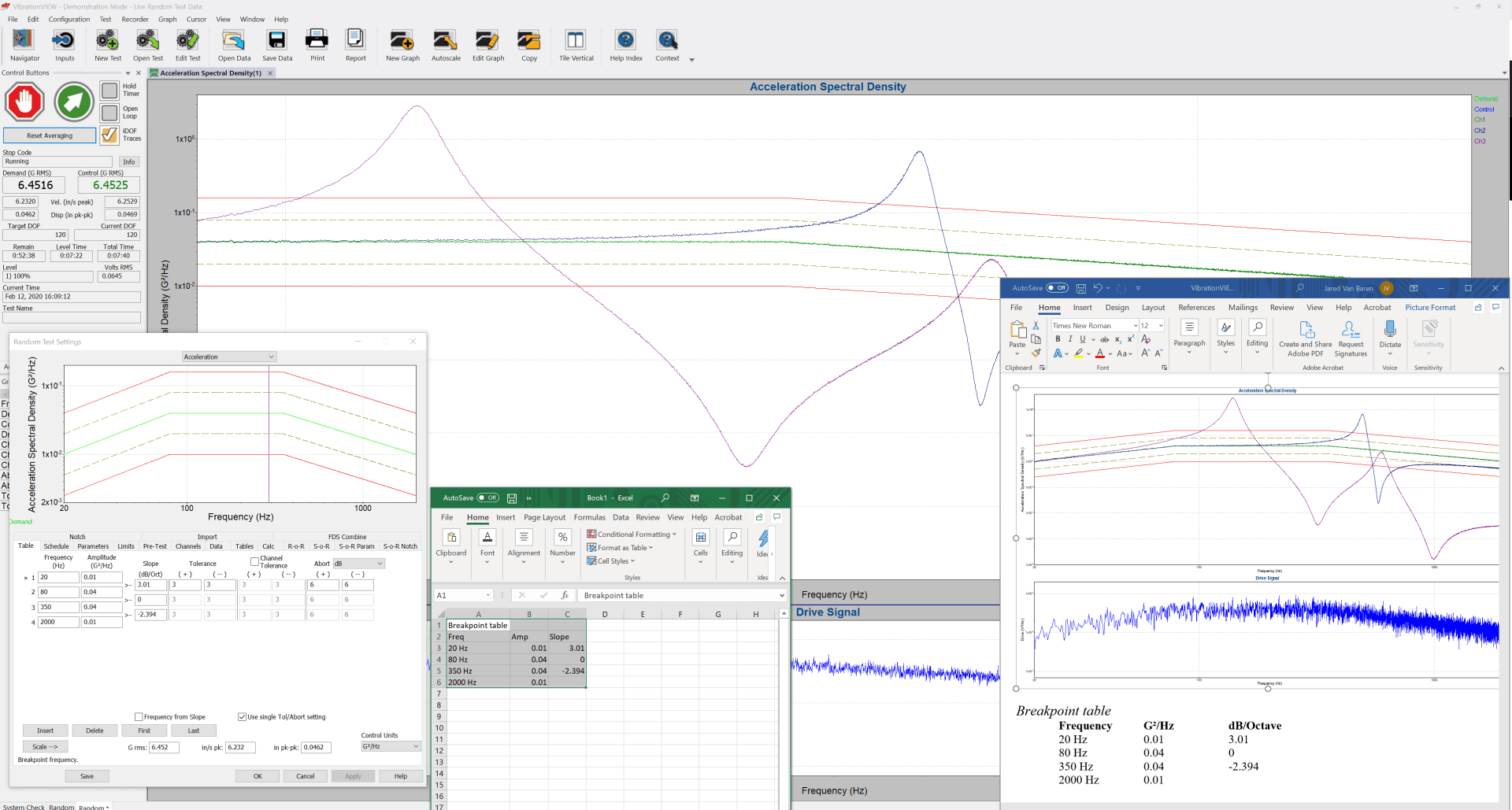 Rental Options
The VR hardware and software packages can be configured for as many or as few test modules as you would like (à la carte). You may add more at any time in the future.
In fact, our software modules are activated by electronic keys, so you can "rent" modules if you have short-term needs for specific tests. VR will apply up to 2 months of any software rental to the final purchase price.
Shaker Compatibilities
VR hardware works with any electrodynamic, servo-hydraulic, or servo-electric shaker and includes single-axis, dual-axis, dual-phase, rotational, three-axis, multi-loop/four-post, and seismic control options.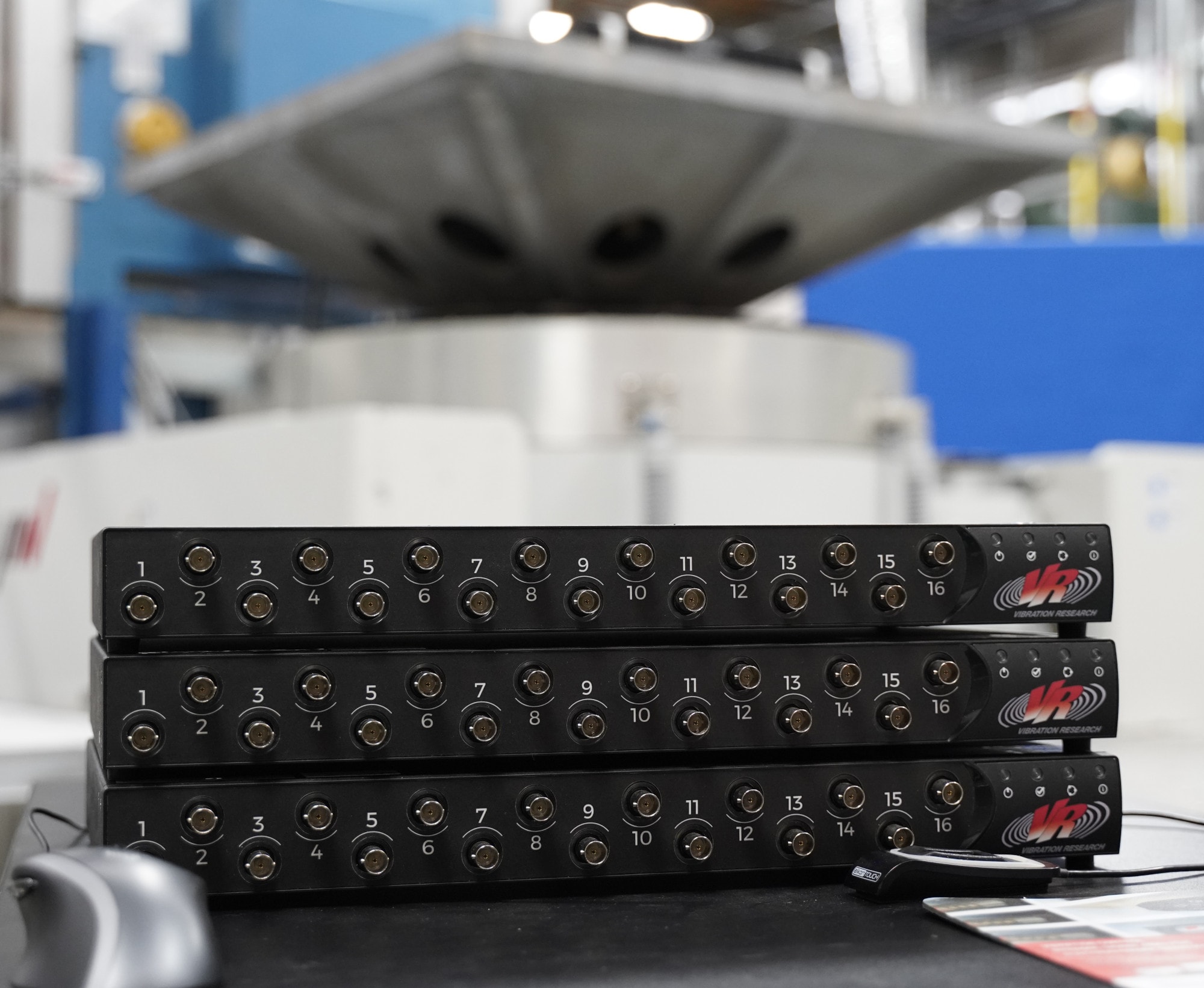 Software Modules
Full Software List