User Training Seminars
CALL TO REGISTER
+1-616-669-3028
Expand your education in the vibration testing industry with our continuing education seminars. These seminars are ideal for engineers, test technicians, application engineers, and others who seek to understand the basics of VibrationVIEW/ObserVIEW software as well as the advanced applications and features. The presented topics cater to users of the VR8500, VR9500, and VR10500 vibration controllers and the ObserVR1000 dynamic signal analyzer.
DETAILS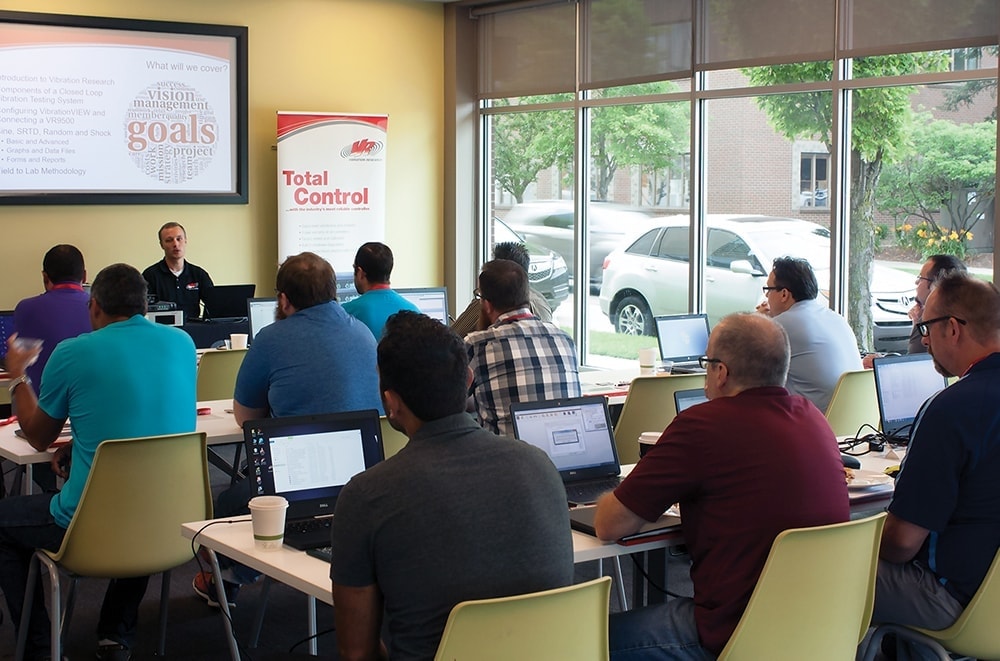 VibrationVIEW User Training
Seminar PDF
VibrationVIEW Demo Download
ObserVIEW Demo Download
VibrationVIEW
This 2-day seminar covers basic system installation and software setup with hands-on instruction for all test modes and software features, plus accelerometer calibration, basic and advanced reporting, and recording data with your VR controller or ObserVR1000. Topics include:
Intro to vibration testing
Hardware overview
VibrationVIEW global configurations
Connecting the system
System Check
SineVIEW
RandomVIEW
ShockVIEW
Mixed mode testing: SoR, RoR, SoS, S&RoR
Test development from field data
---
ObserVIEW
This 1-day seminar is offered as Live Stream only and covers vibration data acquisition and time-domain analysis. Topics include:
ObserVR1000 autonomous acquisition
Intro to ObserVIEW
ObserVIEW navigation
Open, view, and edit time waveforms
Advanced Analyzer
Waveform playback, GPS, and video sync
Live Analyzer
Order Analysis and STAG
Modal capture
CLASSROOM SEMINAR
9:00am to 4:00pm EST each day
$750 per attendee
$320 for each additional attendee from the same company
Classroom Seminar fees include continental breakfast, lunch, and snacks/beverages. Hotel reservations are the responsibility of the seminar participant.
LIVE STREAM SEMINAR
11:00am to 5:00pm EST each day with intermittent breaks
$750 per company stream for VibrationVIEW
$320 per company stream for ObserVIEW
Live Stream Seminar fees include seminar materials.
ONSITE TRAINING
9:00am to 4:00pm Full day
9:00am to 12:00 Half day
Contact your sales engineer to discuss this custom opportunity
LODGING IN GRAND RAPIDS
Events in Grand Rapids typically happen at or around the Courtyard Hotel.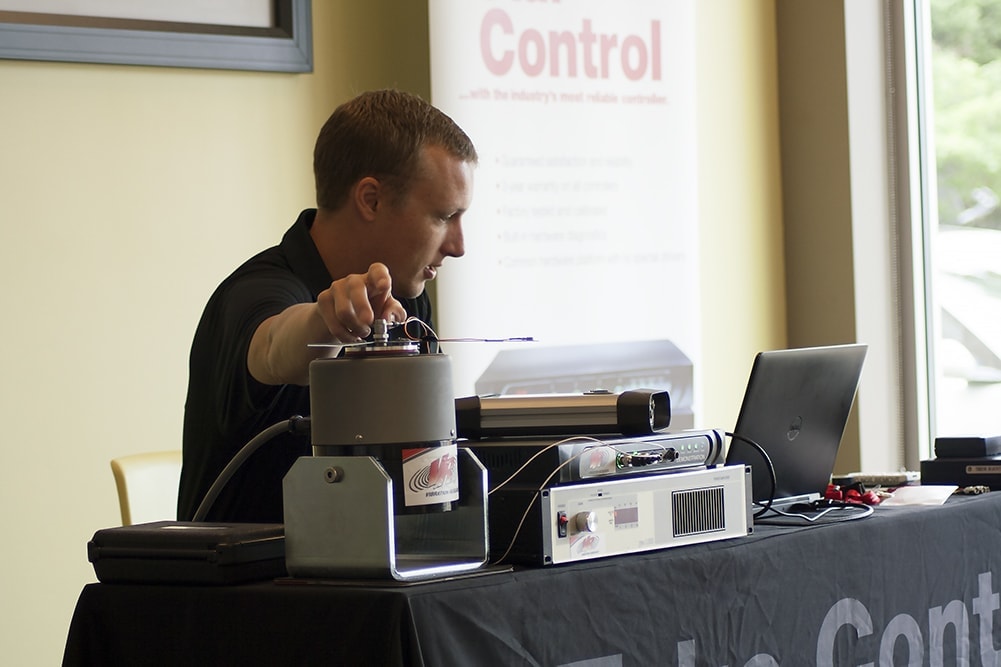 EVENTS
VibrationVIEW User Training Seminar | In-Person | June 2022
June 21 to 22, 2022
11am to 5pm EST
ObserVIEW User Training Seminar | Live Stream | July 2022
July 20, 2022
11am to 5pm EST
VibrationVIEW User Training Seminar | Live Stream | August 2022
August 23-24, 2022
11am to 5pm EST