Service and support from the people who know your VR products best.
Our U&SA is an insurance policy for your software and hardware. Invest in your team's ability to perform effective vibration testing by providing it with access to the latest software, preventative maintenance, and on-demand support.
A 1-year agreement is included with every VR hardware purchase, and renewals are available on an annual basis. To find out which software you have installed on your hardware, hold down Ctrl+Alt+D while in VibrationVIEW. For reference, your U&SA date is always displayed in the lower right corner of the software.
program benefits
Lifetime Hardware Warranty
A continual U&SA renewal ensures that your VR9500 and VR10500 hardware is free of defects in materials and workmanship for the lifetime of the product under warranty coverage. This warranty covers hardware failure under normal conditions and does not cover damage due to customer neglect or mistreatment.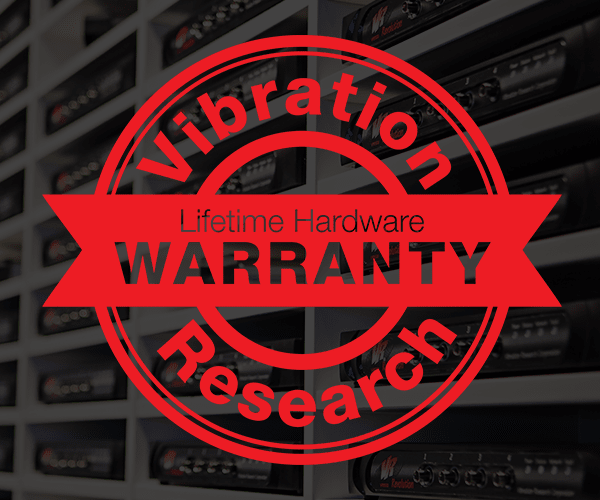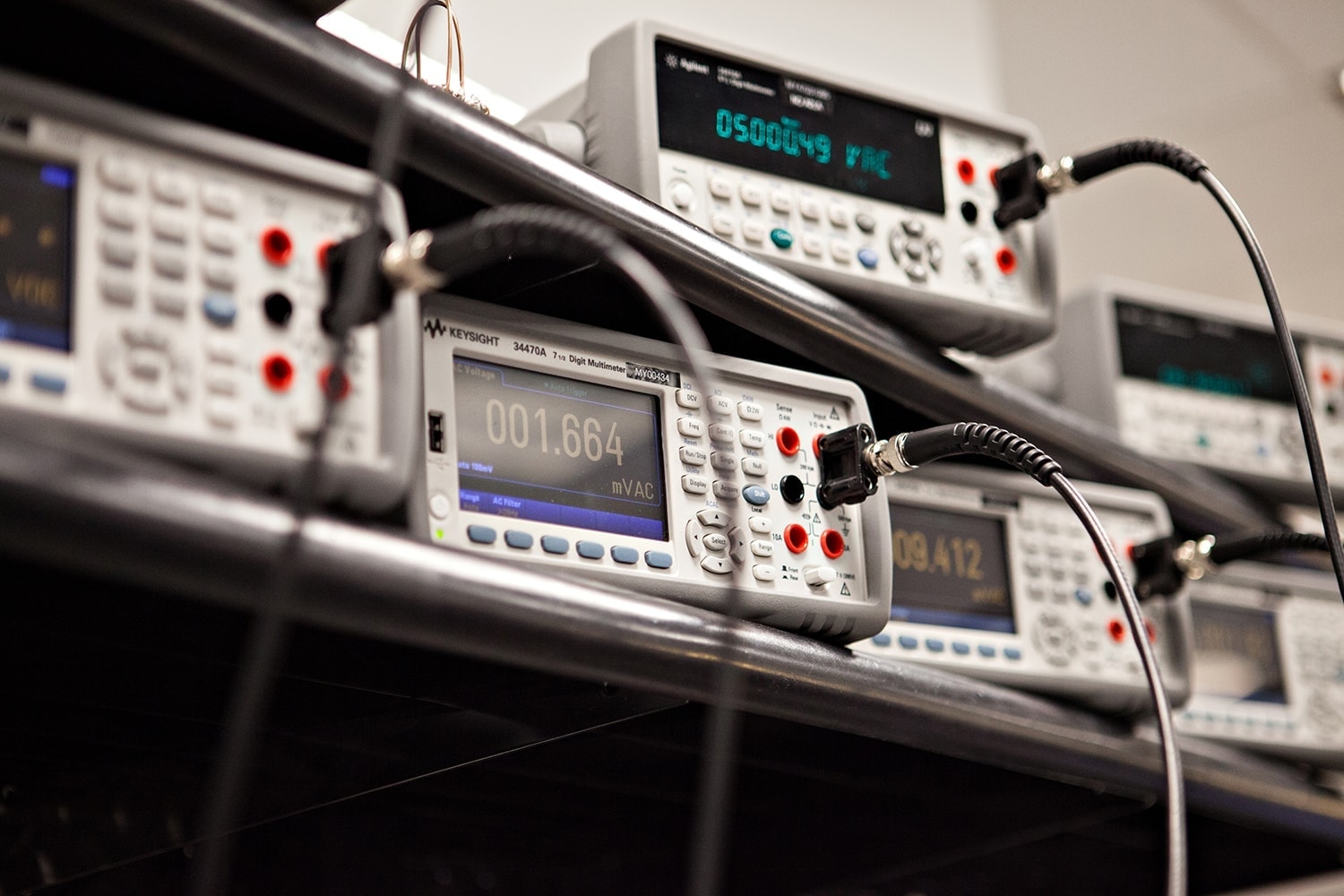 Program Benefits
Calibration Software
Every new Vibration Research hardware unit arrives freshly calibrated with a certificate of traceable calibration to the International System of Units (SI). Annual calibration verification is the prescription for your device's continued health and performance. A current U&SA includes an Automated Calibration Verification software license and a 50% discount on standard factory calibrations or A2LA-accredited calibrations.
Calibration Options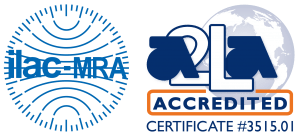 program benefits
Major Software Releases
With a current U&SA, customers stay up-to-date with new software versions released annually and minor enhancements released periodically. Vibration Research is committed to solving our customers' challenges, and most VibrationVIEW and ObserVIEW software enhancements come from customer requests and project collaboration.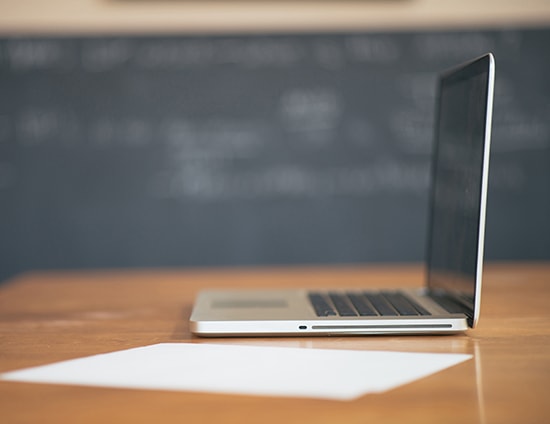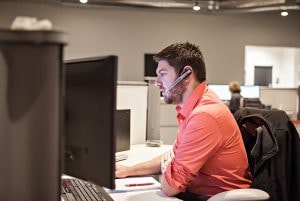 program benefits
Unlimited Technical Support
Vibration Research recognizes that providing customers with high-quality support contributes significantly to their long-term success. With that in mind, it offers unlimited technical support via phone, email, webinar, and more to customers current with their agreement.
program benefits
50% off Loaner Hardware
Sending hardware in for calibration leads to downtime in the lab. To compensate, Vibration Research offers a 50% discount on all loaner units when customers with a current U&SA send theirs in for calibration. The discounted unit is shipped to their facility to reduce downtime.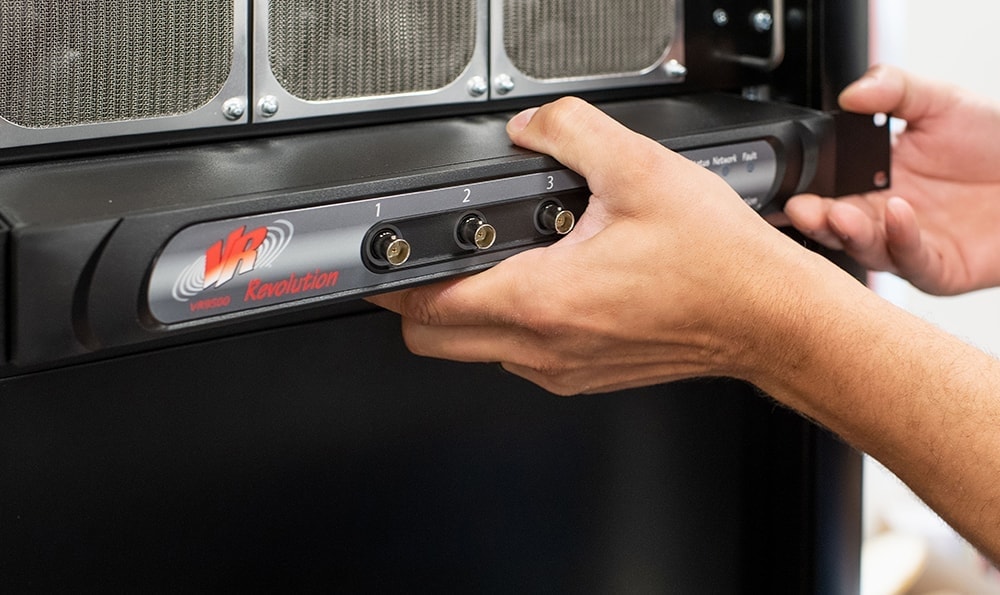 program benefits
Secondary Key
Vibration Research also offers a secondary unit key that can replace the main hardware unit while it is out for calibration. When a customer with a current U&SA ships the main unit to our facility, their secondary unit can act as the main controller in its place to help reduce downtime.
program benefits
Training Included
Vibration Research offers courses for vibration testing professionals' continuing education. These courses help laboratories become more efficient and knowledgeable in the vibration testing industry. Keep ahead of the competition by learning about and using the latest technology!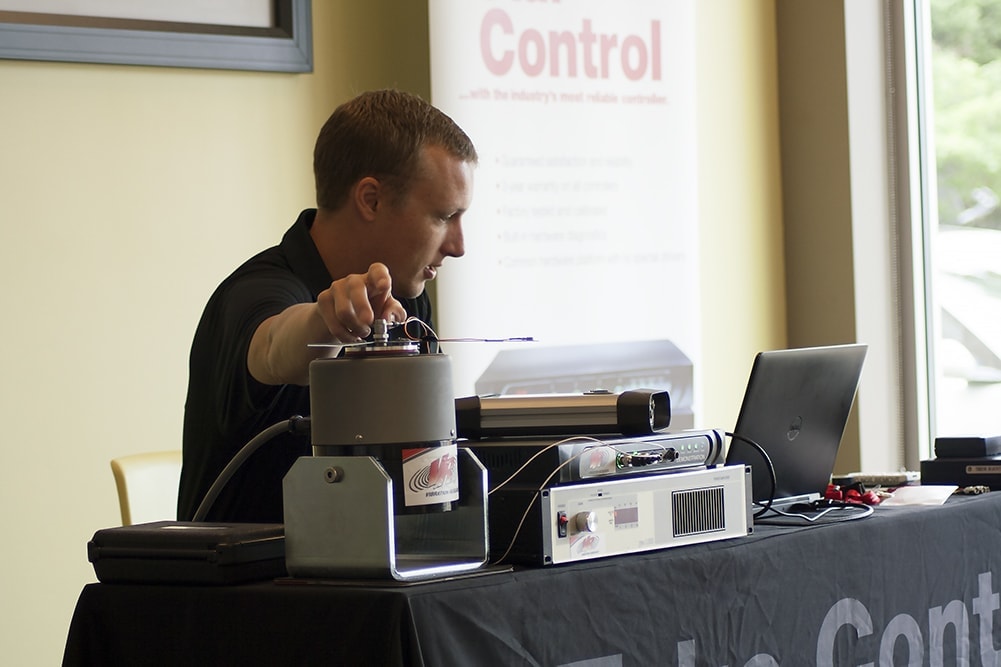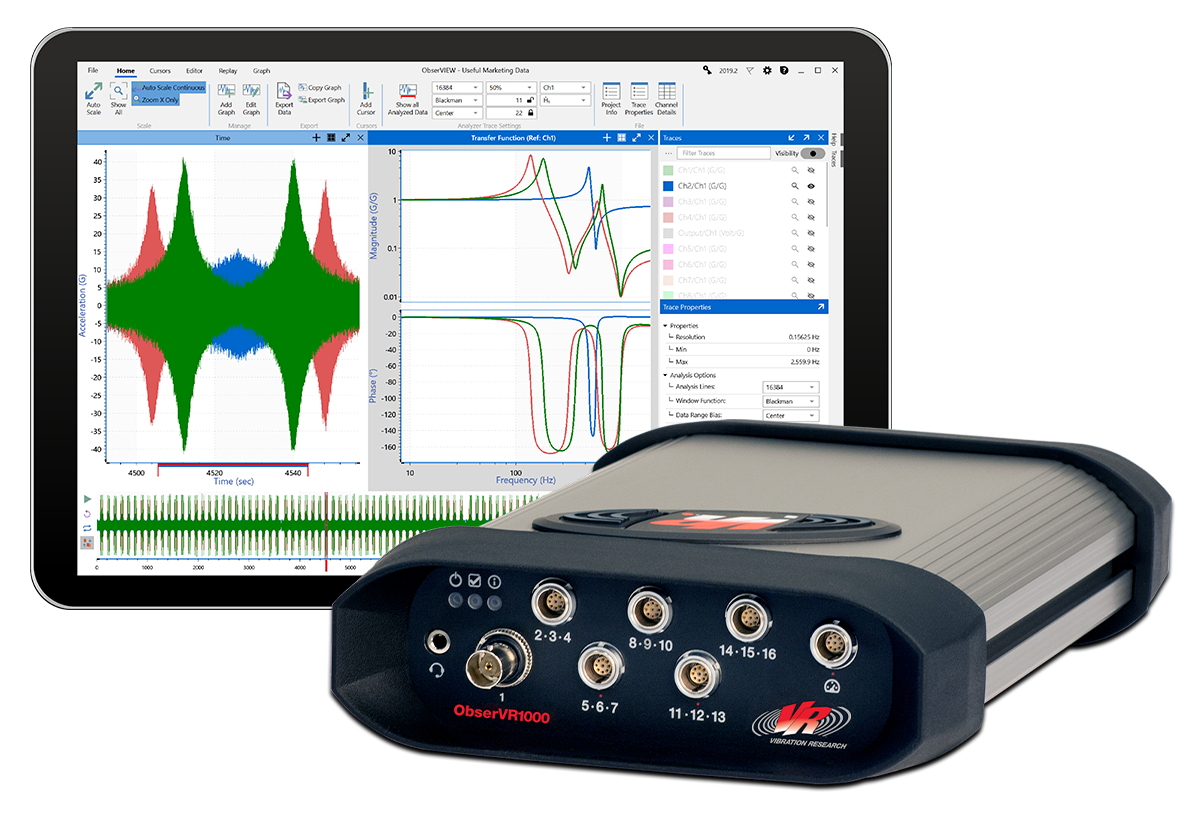 program benefits
ObserVR1000 Warranty
Vibration Research warrants the ObserVR1000 hardware to be free of defects in materials and workmanship for one year after purchase. This warranty covers hardware failure under normal conditions and does not cover damage due to neglect or mistreatment.
program benefits
ObserVR1000 Battery
Vibration Research warrants the ObserVR1000 internal battery to be free of defects in materials and workmanship for one year after purchase. This warranty covers hardware failure under normal conditions and does not cover damage due to neglect or mistreatment.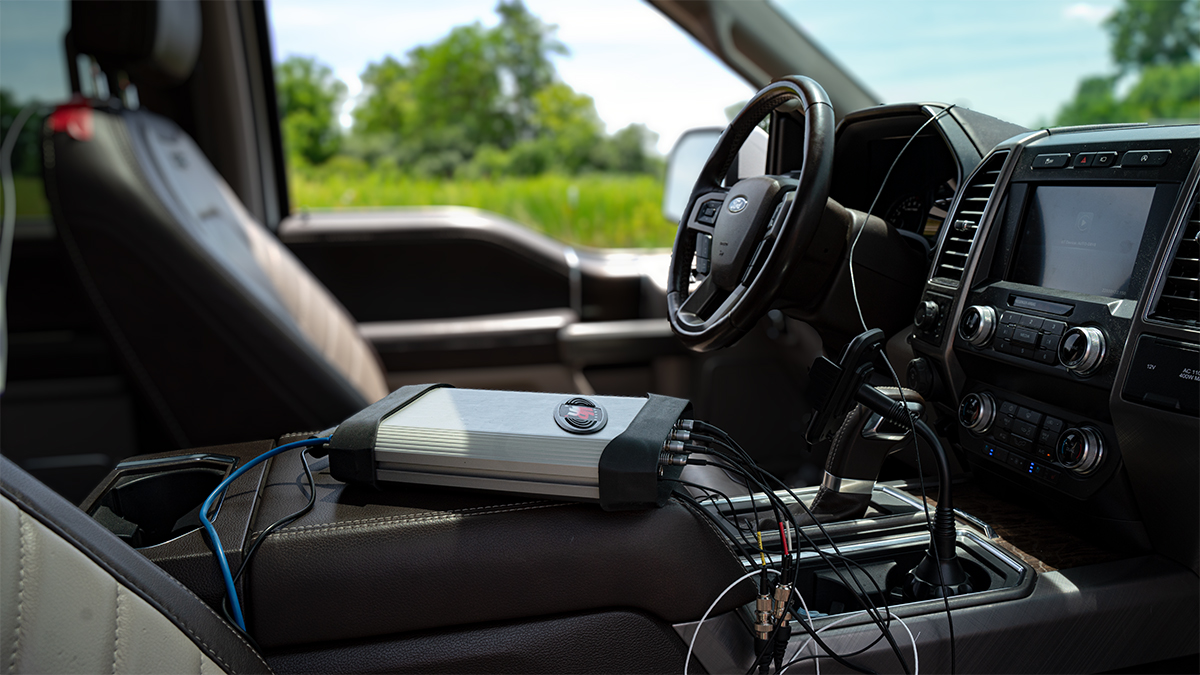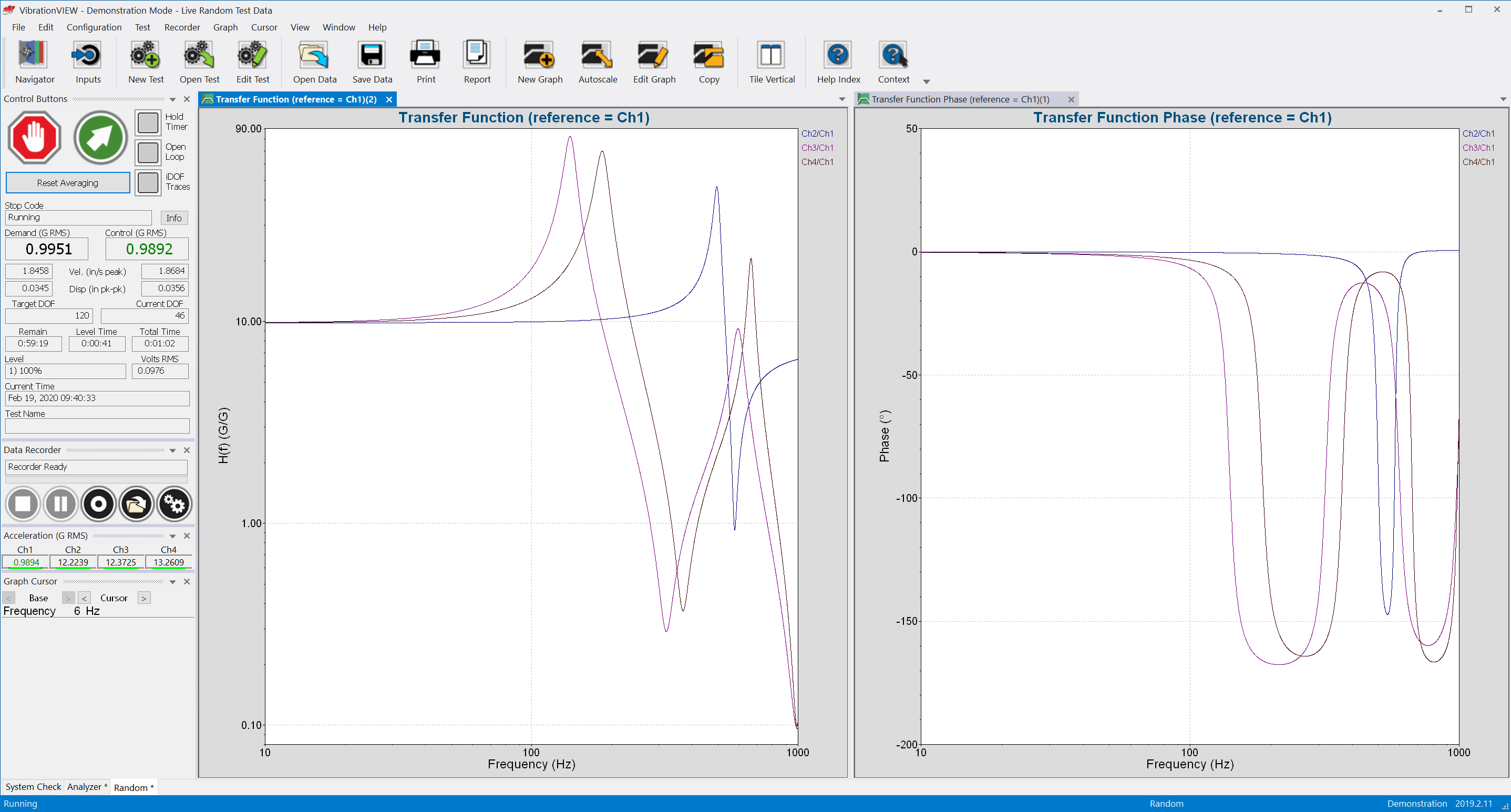 program benefits
Analyzer Functions
Better understand the complex relationships between signals that are not readily apparent in a basic graph. The optional Analyzer module enhances Sine, Random, and Shock tests by comparing spectral characteristics of two signals. It includes additional graphing capabilities, configurable function generators, and more.
program benefits
Instant Degrees of Freedom (iDOF)
Vibration Research's random PSD averaging method provides the smoothest control lines in the industry. iDOF® allows engineers to run highly accurate vibration tests in a condensed period, ensuring that the product is tested for just the right amount of time. iDOF is a Random software add-on (VR9210).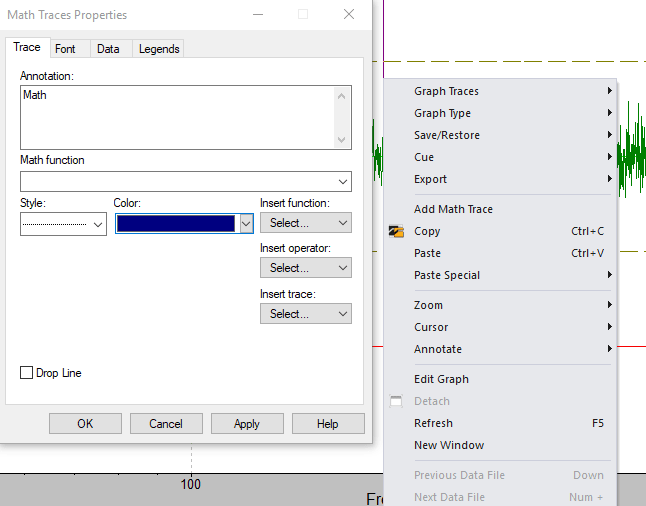 program benefits
Math Traces
Using the Calculator tool, define a math function derived from standard traces, test parameters, or test results, and plot the function as an additional graph trace. The calculator can also evaluate a function throughout a test and plot a time history of the results.
program benefits
Web & Email
With the Web Server and Email Notifications features, monitor a system's status anywhere in the company or in the world with a cell phone or computer. The Web and Email options eliminate expensive downtime. Send the emails to your cell phone at the end of a test or view the test live with the Remote Interface option.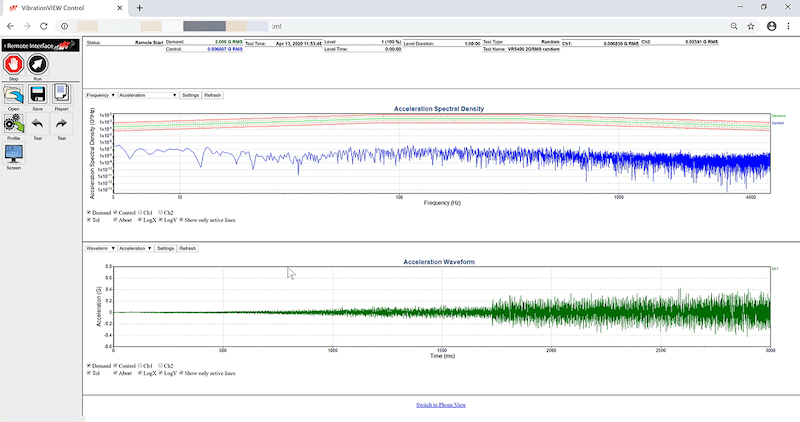 program benefits
Live Analyzer
ObserVIEW Live Analyzer enables the Vibration Research hardware (VR9500, VR10500, and ObserVR1000) to perform as a real-time dynamic signal analyzer. With the data DVR feature, pause the live stream to select, analyze, and export a section of the time waveform. You can use many advanced graphs for post-process analysis in real-time. Then, resume the stream without losing any data that occurred while paused.
Why Buy an Upgrades & Support Agreement?
Insurance
Your U&SA includes continual extensions to the 3-year full hardware warranty at purchase. Keeping your U&SA up to date means you have a lifetime warranty: a terrific controller hardware insurance policy. U&SA also includes continual software updates, so you can always access our latest features, essentially a software insurance policy. Like any insurance, the value lies in risk avoidance.
Savings
When VR's support experts help your team solve a testing problem, you save time and money. If the fully burdened cost of a test engineer is $100/hour (conservative), and VR support reduces your problem resolution from 8 hours to 2 hours on ten problems a year, then the savings are $100 x 6 x 10 = $6,000.
Efficiency
VR support experts do more than solve problems: they help test engineers work more efficiently. It may be quickly honing in on the best test method for a specific product issue or sharing tips on faster ways to create reports. Even a slight boost in efficiency delivers value to your business. The $100/hour (fully burdened) engineer costs $200,000 a year. A 5% efficiency increase is worth $10,000.
Assess your situation
How much downtime risk is acceptable?
What are realistic calculations for savings related to faster problem resolution and the value of increased test engineer efficiency?
We're confident that you'll see the value in your U&SA.