Applicable Test Lab Vibration Control Software
Mix & Match Controllers with Shakers

Each control module can be used independently on separate shakers or linked into a single stack for jobs requiring a higher channel count (up to 512 channels combined). This economic solution creates substantial cost savings for our customers.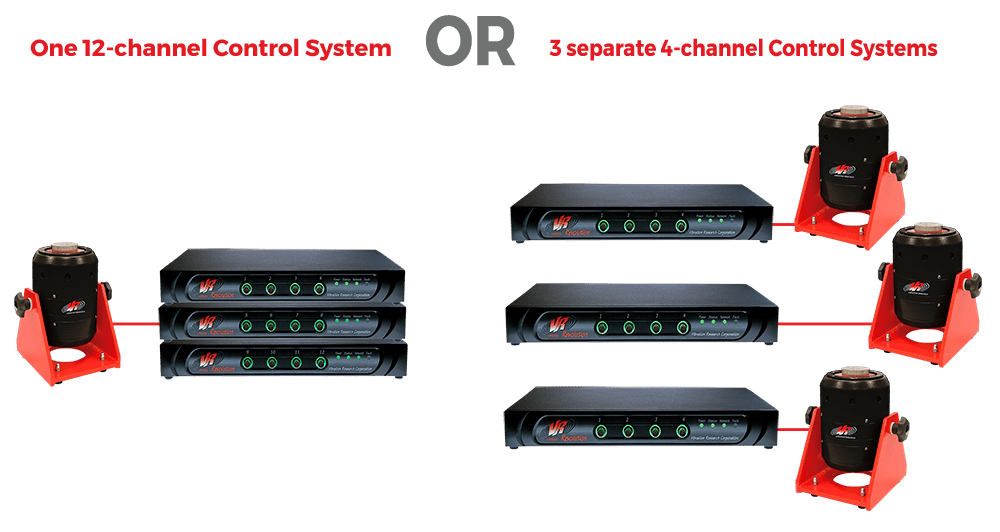 File Sharing and Reporting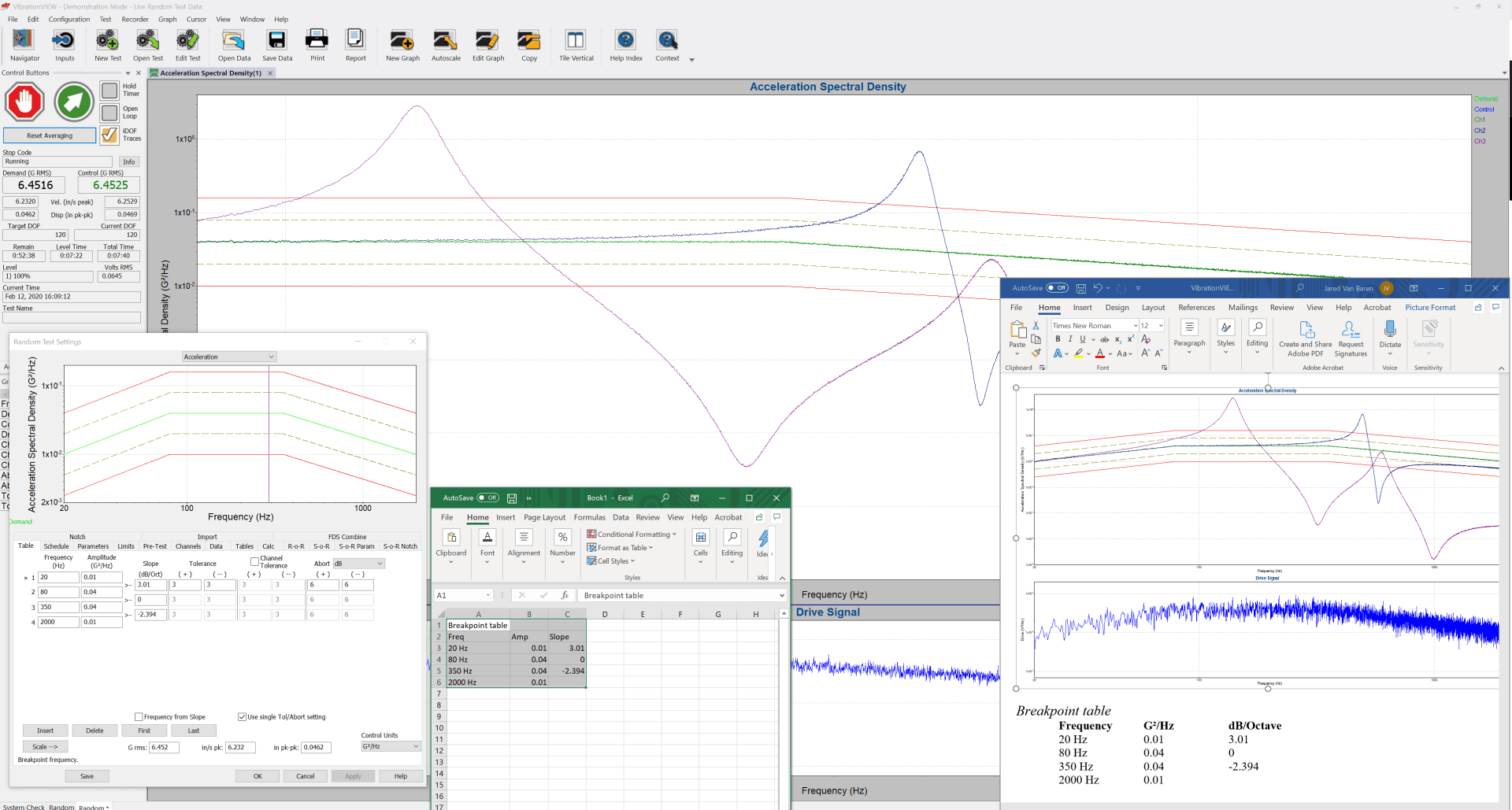 All systems include our full, robust reporting package which automatically produces presentation-ready, sophisticated reports at the end of a testing sequence. Users select one of our pre-packaged report templates with options to enter important data such as technician, customer name, time, date, test parameters, and more, or creating their own custom, branded reports. VibrationVIEW also allows report generation from PC's not connected to the controller.
Lifetime Hardware Warranty
Vibration Research warrants the controller hardware to be free of defects in materials and workmanship for the lifetime of the product.
Trial Rental Keys
The VR software packages can be configured for as many or as few test modules as you'd like (à la carte). You may add more at any time in the future.
Bulletproof Inputs
200V tolerant self-resetting fuse protected inputs protect your controller from transients
Software Key Structure
Our control software modules are activated by electronic keys, so you can "rent" modules if you find you have short term needs for specific tests. Not sold on rental or purchase? Feel free to try it out for a week or two.
Remote Interlocks
Shut down your shaker, amplifier and blower as a scheduled function upon the completion of any test saving significant facility costs.
Test Sequencer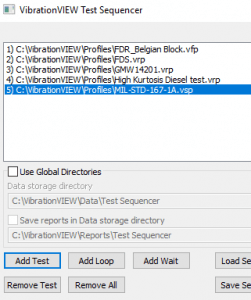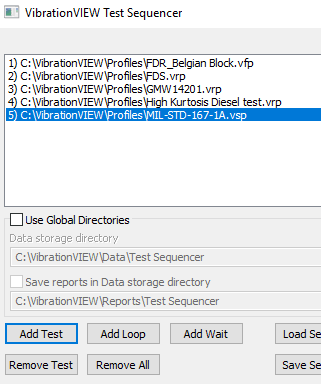 A test sequence provides the capability to automatically execute a sequence of tests. All of the tests may be the same type of application or you can switch modes as part of the test sequence.
Instant Degrees of Freedom
Something is awry with a PSD estimate that achieves total in-tolerance immediately after the test begins or immediately after a change in level, and this can hide dangerous over or under test conditions within specific frequency bands, and should be  voided. The proper method of dealing with level changes, as well as a PSD estimation method that accurately and quickly estimates the true signal PSD significantly faster than the traditional averaging method is Instant Degrees of Freedom® (iDOF).
Copy > Paste with Excel & Word in VibrationVIEW
Copy & Paste Vibration Test Profiles and Graphs into and out of Microsoft Word & Excel. This is especially useful when sharing profiles with colleagues or entering from a customer.
Compare Field Data to a Specification
Industry standard vibration tests are used by hundreds of labs to test thousands of products every year. But how closely do the standard tests duplicate the real-world operational environment of those products? Are you over or under testing your product? Is this the best representation of a real world environment?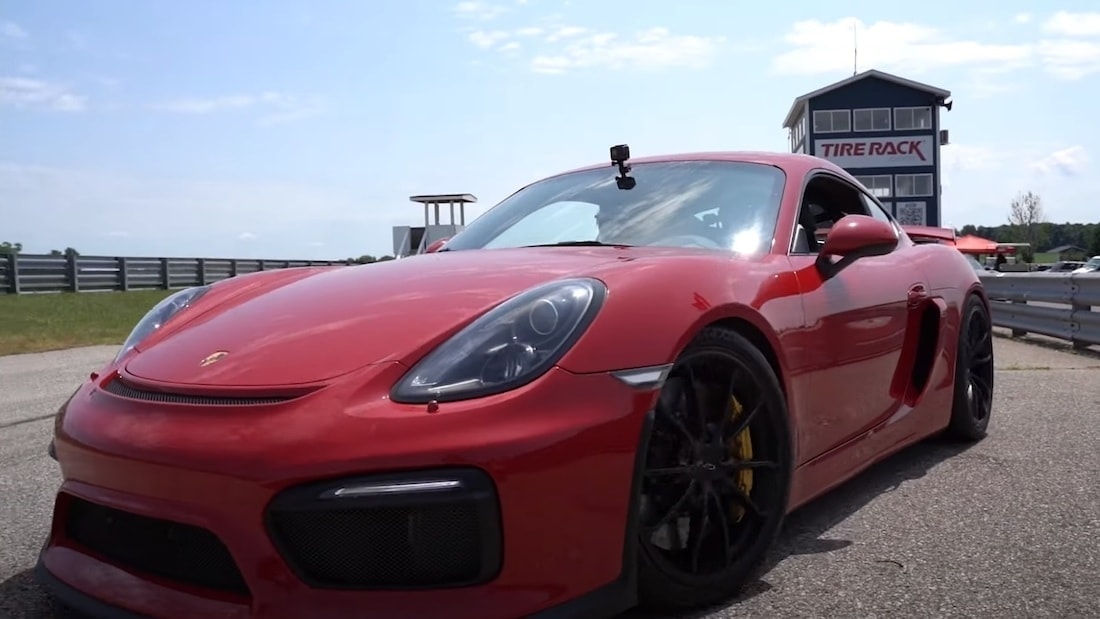 Data Acquisition & Analysis Applications Summary
Event Triggering
Transient Capture
Smart Phone Interface
NVH and Whole Body Vibration
GPS
In-vehicle Data Acquisition
Video/Data Synchronization
Order Tracking Analysis
PSD Analysis
FFT Analysis
Cross Spectral Density
And more…
Vibration Control Applications Summary
Electrical and Electronic Components
EV Battery
Powertrain
Interior Components
Crankshaft SRTD
Buzz Squeak Rattle
Random Acceleration
Component Durability & Fatigue
Transport Simulation
Dual Axis
Four Post
And more…