QUICKLY CALIBRATE
Calibrate a vibration accelerometer accurately to determine its sensitivity at various frequencies of interest. VR uses the most convenient and least expensive technique (per ISO 16063-21): the back-to-back comparison method, approved by the International Society of Automation (ISA).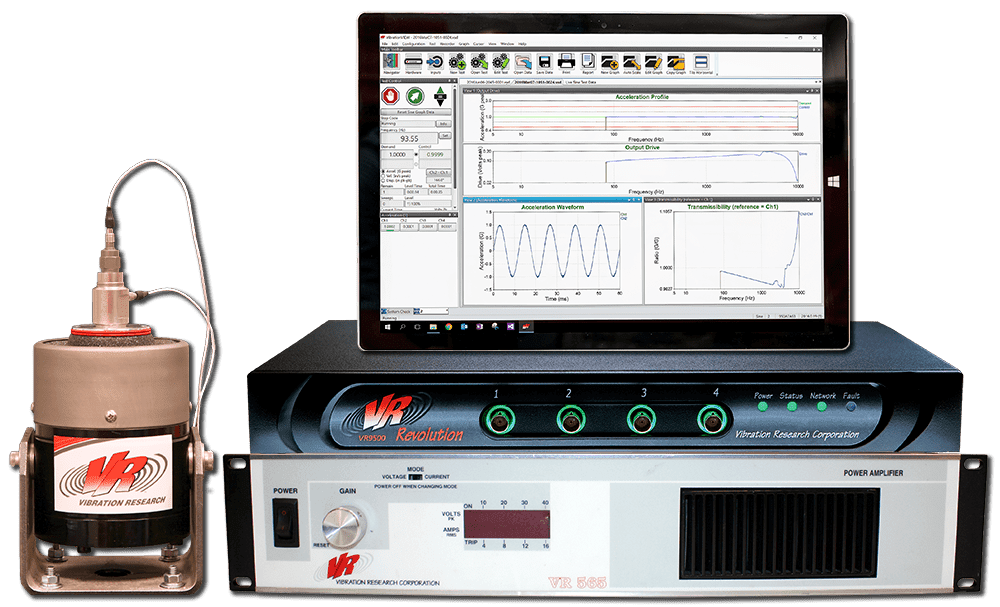 Easy Procedure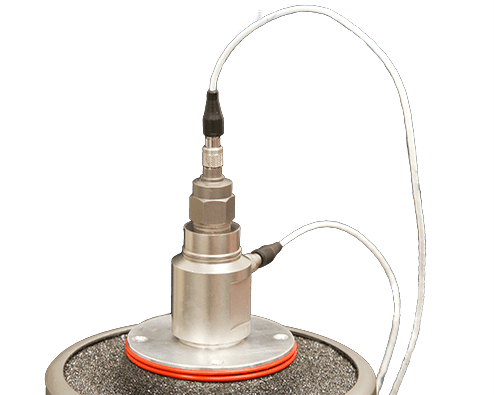 Back-to-back reference sensor
Reads and re-writes to TEDS sensors
Compare sensitivities and save new values
Test Profile Included
Why calibrate?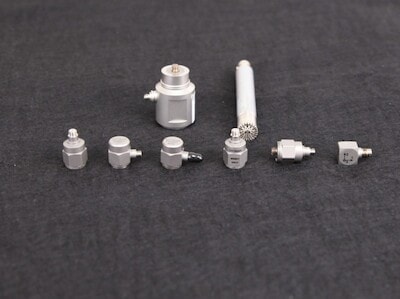 Early detection of incorrect sensor sensitivity
Discover sensor defects
Higher level of confidence
Trust in your test results
Save Time
VR knows your time is valuable. Our accelerometer calibration package eliminates the need to pack up each accelerometer for shipment back to the lab to be calibrated. Our package will reduce your downtime.
Save Money
The VR calibration package can be used on all your accelerometers for one price, time and time again. Simply hook up each unit for calibration, run the 10-minute verification procedure, retrieve the report, and continue on with your day.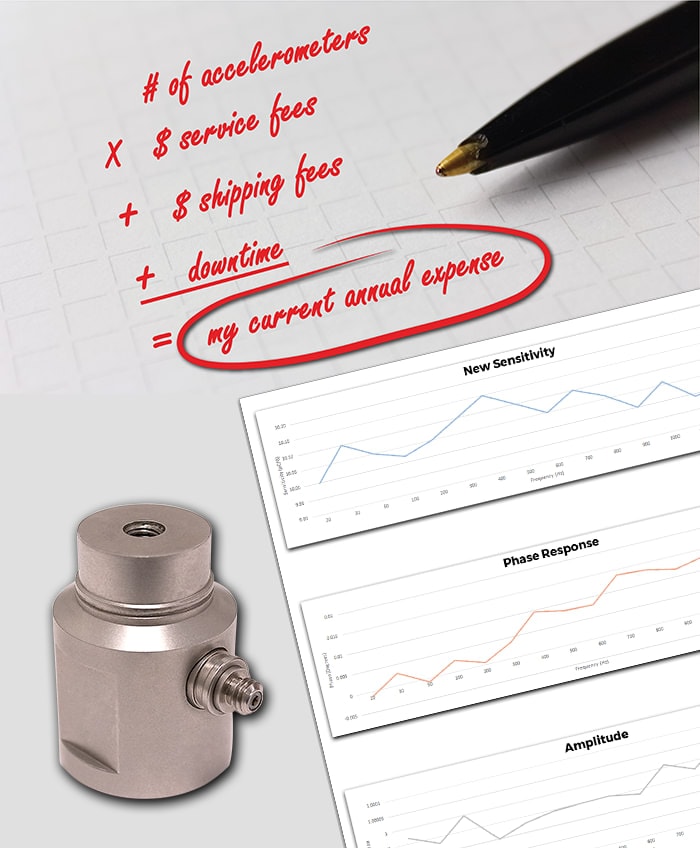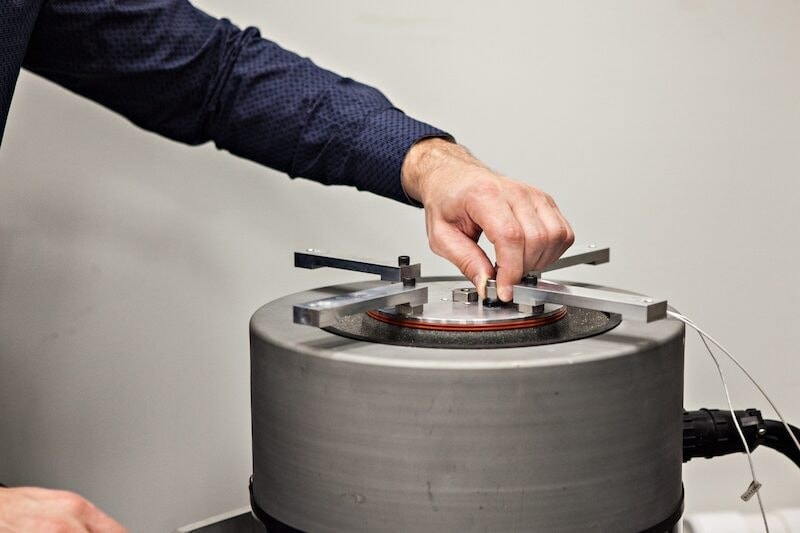 Custom Package
Already have one of the following? Ask for a quote today to complete your system! Vibration Research software is compatible with your existing components and we can create a custom package to complete your system.
Controller
Small Shaker
Back-to-Back accelerometer
SineVIEW software
HF SINE
Software (VR9106)
FULL PACKAGE
Available as a complete turn-key system including: shaker, 2-channel controller, reference sensor, and software (including TEDS and sensor database).
CONTROLLER
The VR9500 Controller (VR9502) comes with these standard features:
♦ 2 analog inputs
♦ 1 analog output (Drive) enabled
SOFTWARE
The SineVIEW control module (VR9100) includes:
♦ VR9101 Sine Notching
♦ VR9102 Sine multi-channel extremal control
♦ VR9104 COLA
HIGH FREQUENCY SOFTWARE
The Sine High Frequency Software (VR9103HF) involves:
♦ Extended frequency range to 50,000Hz control
♦ Extended 20,000Hz analysis (requires VR9100 Sine)
SHAKER
High frequency shaker (VR5200HF) includes:
♦ 13lbs-f peak
♦ DC to 14,000Hz
♦ Max displacement 0.5in
ACCELEROMETER CALIBRATION VERIFICATION
The VR9100 SineVIEW software (VR9106) is required:
♦ Minimum 2 input channels and reference accelerometer
♦ Allows you to perform calibration verification of all your accels
♦ Provides an easy interface to calculate accel sensitivity
♦ User can perform a Sine sweep, controlling on a reference accel, and produce a calibration report suitable for calibration record keeping
BACK-TO-BACK ACCELEROMETER
The VR3027B module includes:
♦ Accelerometer Cable
♦ Sensitivity: 10mV/G, +/- 0.05mV/G
♦ Frequency Range: 10 to 10,000Hz, +/-2%
♦ Lower/higher frequency response available upon request (additional calibration fee applies)