Applicable Defense Vibration Control Software
Copy > Paste with Excel & Word in VibrationVIEW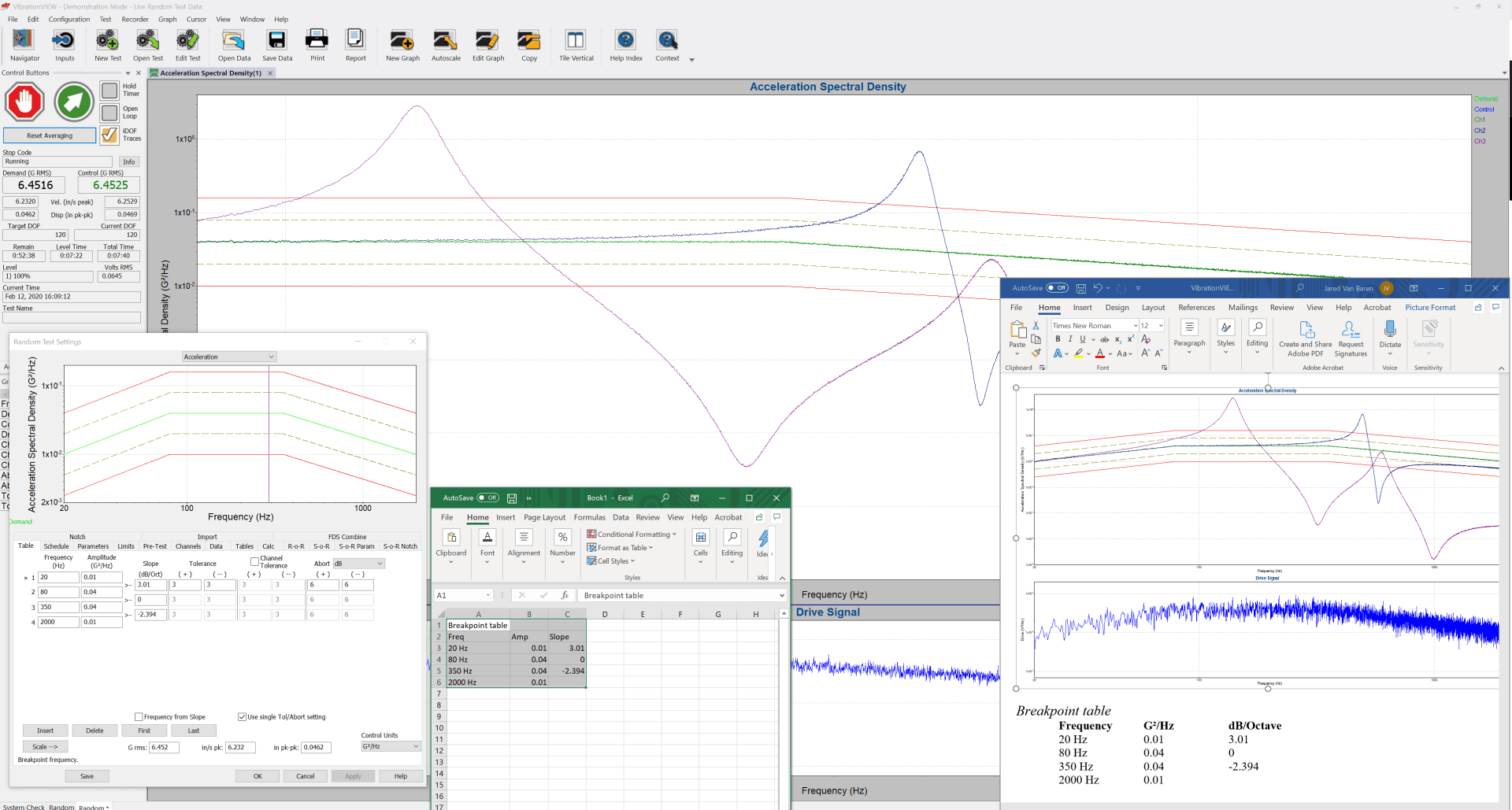 Copy & Paste Vibration Test Profiles and Graphs into and out of Microsoft Word & Excel. This is especially useful when sharing profiles with colleagues or entering from a customer or even those lengthy and difficult test profiles.
Instant Degrees of Freedom
Something is awry with a PSD estimate that achieves total in-tolerance immediately after the test begins or immediately after a change in level, and this can hide dangerous over or under test conditions within specific frequency bands, and should be  voided. The proper method of dealing with level changes, as well as a PSD estimation method that accurately and quickly estimates the true signal PSD significantly faster than the traditional averaging method: Instant Degrees of Freedom® (iDOF).
Short Duration Random Launch Application
Too often, vibration tests are run to "force fit" a smooth line by running them at a low level (below demand) and taking that averaged PSD and simply multiplying it by a factor to bring it to full level. This method is invalid as it's based on the false assumption that the behaviors of a product at a high level would exactly mimic that of it at a low level. This vibration testing protocol is unfortunately very common and is exactly why high value products are over and under tested.
Harness the exactness, efficiencies and peace-of-mind that iDOF now offers to vibration control practitioners.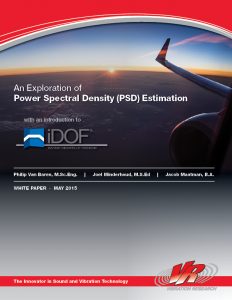 Using Data to Improve SRS Development
Shock Response Spectra (SRS) testing uses a synthesized pulse to drive a shaker, simulating a transient event.  Originally developed to replicate Seismic shocks, the SRS approach is also widely used for defense and aerospace applications.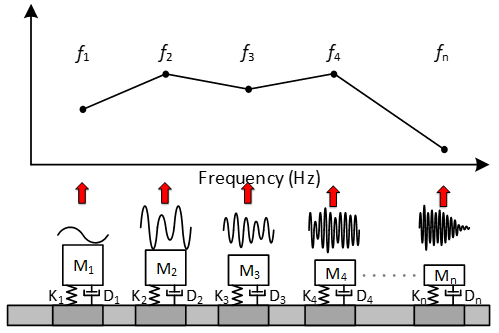 User Defined Transient Waveform Control
UDT allows for the creation of arbitrary periodic waveforms. UDT can better control short duration time history files, transient events, or very short road load data.
High Channel Count Capability
VR's vibration controller and vibration control software are comparable with any electrodynamic or servohydraulic shaker. Even better, our controller comes with a lifetime hardware warranty when your maintenance is current. High channel count vibration testing is common in the Aerospace industry. A VR10500 is easily configured for up to 512 channels. Try one out for free with ALL software enabled today!

Data Acquisition & Analysis Applications Summary
Event Triggering
Transient Capture
Flight Recording
High Channel Count DAQ
GPS
In-cabin Data Acquisition
Fuselage Components
Helicopter and Jet Vibration
Video/Data Synchronization
Order Tracking Analysis
PSD Analysis
FFT Analysis
And more…
Vibration Control Applications Summary
Component Durability
Helicopter and Jet Vibration
Random shake testing
Drop-Shock Testing
Classical Shock Testing
Swept-Sine Testing
Pyrotechnic SRS Testing
Flight Simulation Testing
Launch Simulation Testing
Component Durability & Fatigue
Stress Screening
Search & Destroy Resonance
And more…