ObserVIEW Analysis Software
edit, analyze, generate
Powerful Features
work more efficiently, avoid risk, and save precious time
Cursors/Annotation capabilities include Standard, Harmonic, Delta, Slope, Min, Max, etc.
Drag and Drop graphs and data to Microsoft Word/Excel
MapVIEW color coded GPS points by speed
Export edited time waveform for use in Field Data Replication
ObserVIEW
View, Edit, and Analyze data recordings. Download for FREE!
Sine Tracking Analysis and Generation (STAG)
Generate Sine on Random tests reflective of environments with dominant rotational tones that are rendered as sine tones on a shaker table.
FFT/Spectrogram Analysis
Up to 1 million lines of resolution available all with multiple windowing function choices along with a simple graphical interface for defining the analysis calculation data range.
Power Spectral Density (PSD) Analysis
Efficient analysis of recorded data. Any setting change causes a fast, automatic recalculation of computed parameters. Select automatic or fixed values for frame count and average number.
Edit VFW
Quickly focus on areas of interest in any data file, then crop, copy, cut, and paste sections, as well as append together multiple compatible files.
---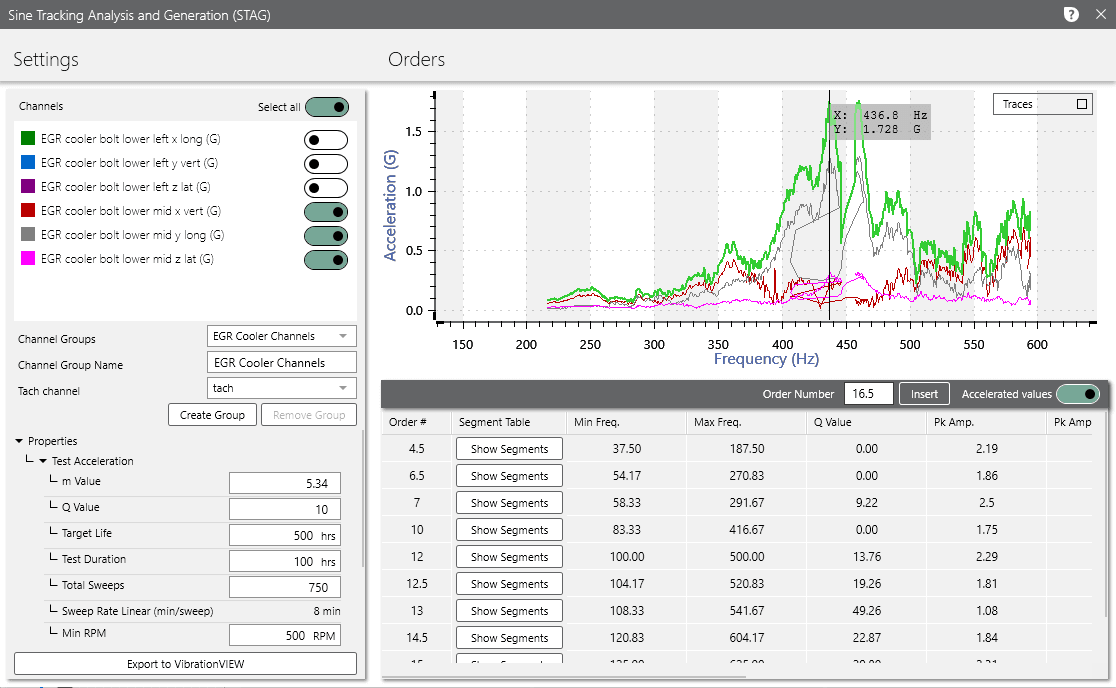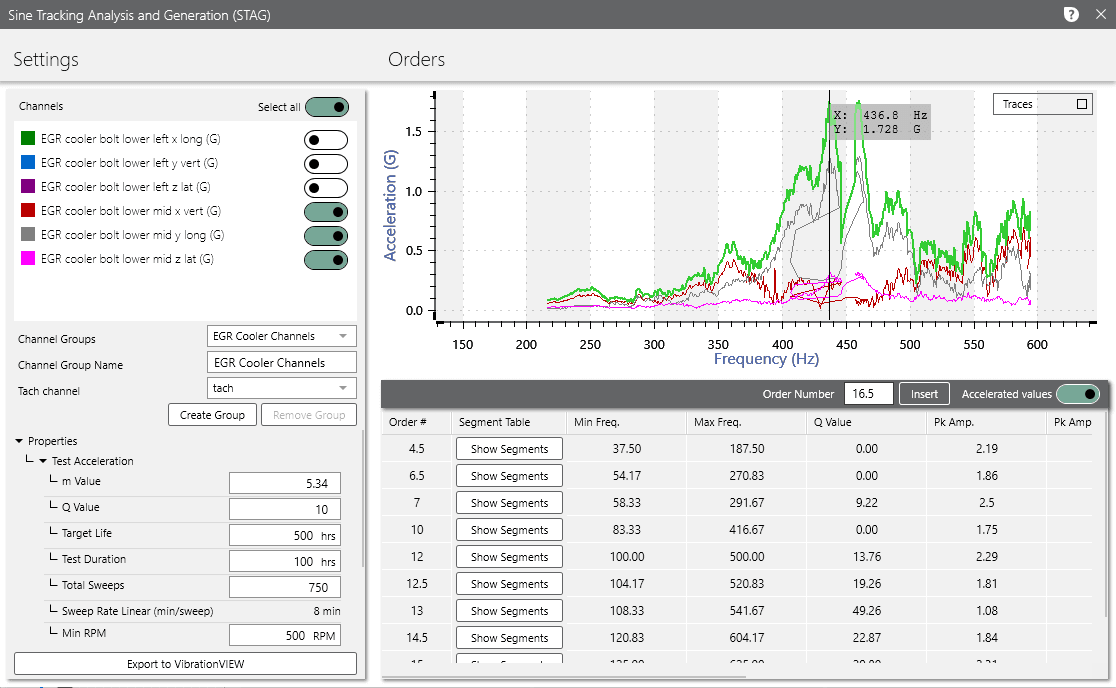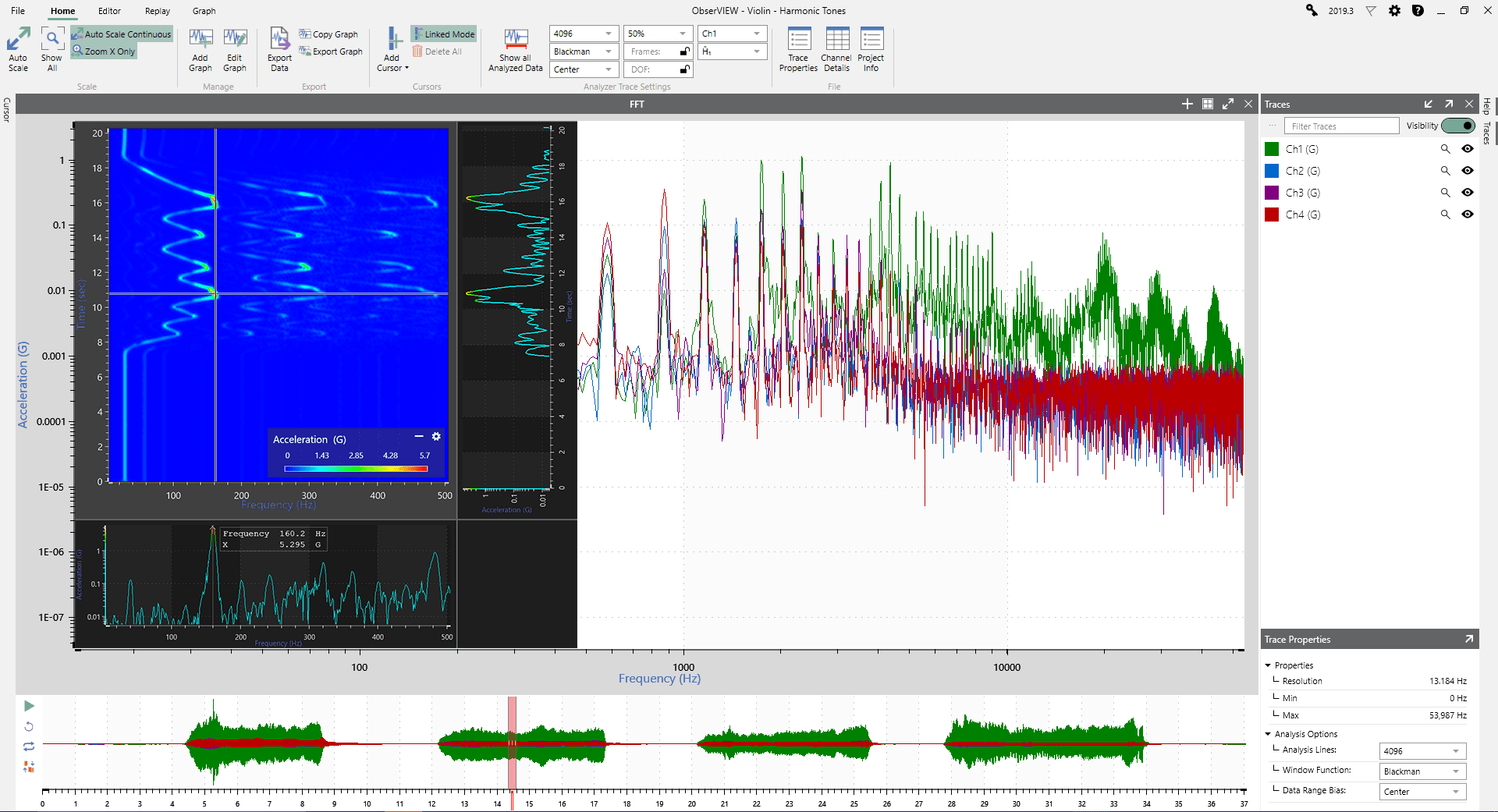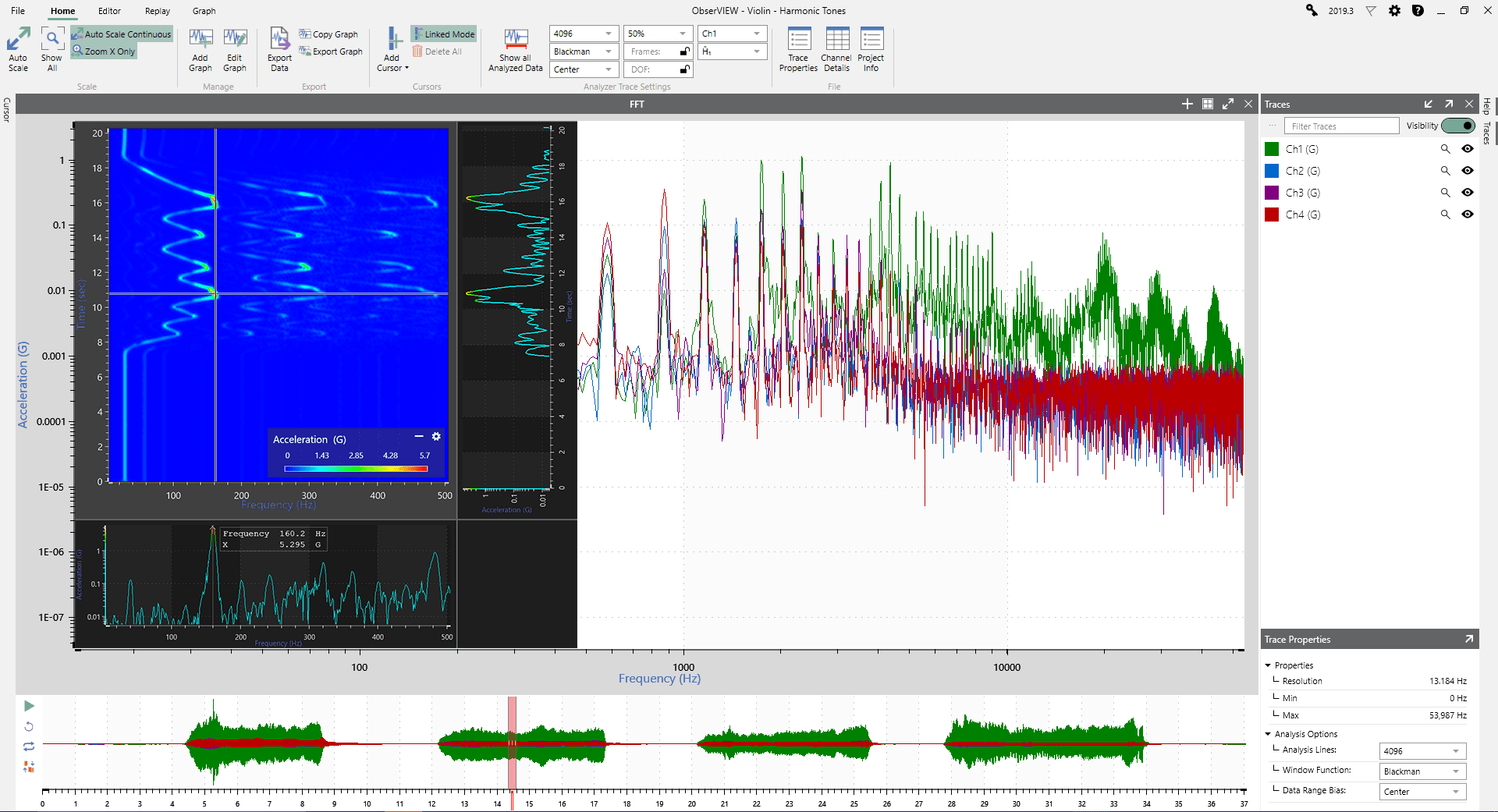 STAG
Sine Tracking Analysis & Generation
Do More with your data
Analyze data then create a random test profile