Applicable Defense Vibration Control Software
Copy > Paste with Excel & Word in VibrationVIEW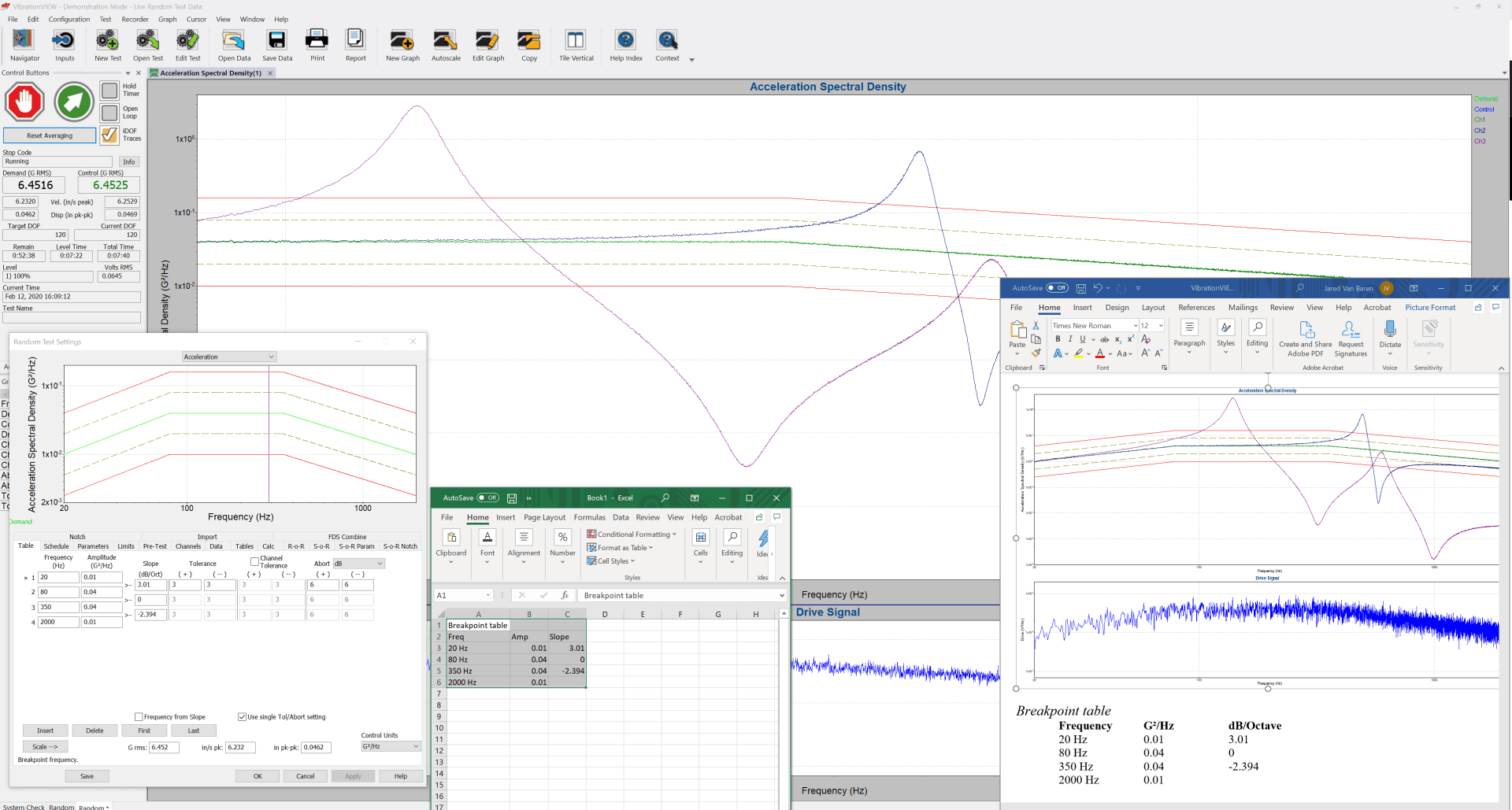 Copy & Paste Vibration Test Profiles and Graphs into and out of Microsoft Word & Excel. This is especially useful when sharing profiles with colleagues or entering from a customer or even those lengthy and difficult test profiles.
Shock & Vibration MIL-STD Testing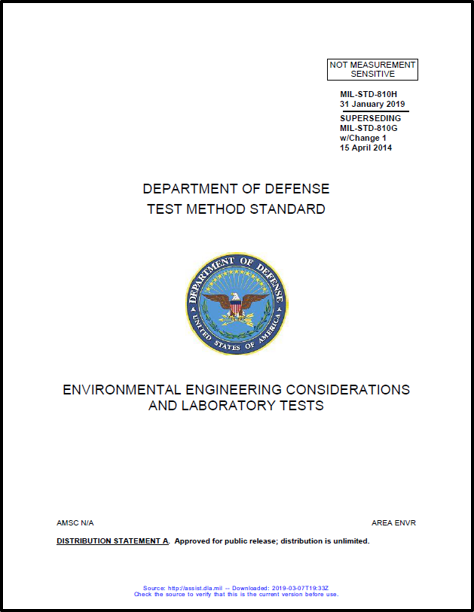 Military and defense equipment must be able to withstand some of the harshest environments on earth. Vibration Research solutions address acceleration, shock and transport shock, gunfire vibration, and random vibration. Version H emphasizes a tailored approach for environmental testing, focused on ensuring that systems will be able to withstand the harsh climatic, shock, and vibration environments expected during a service lifetime.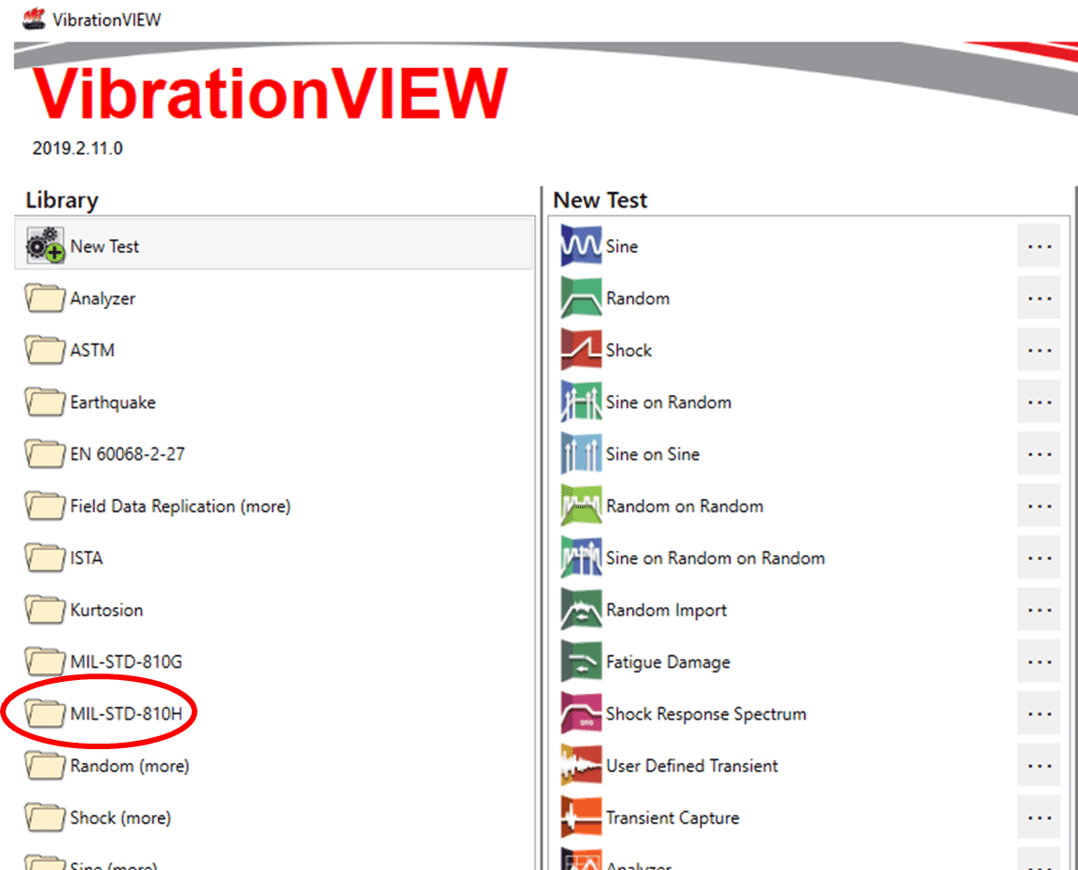 We've already spent significant time with MIL-STD-810H, working to put the new test profiles into the current version of VibrationVIEW software. MIL-STD-810G was installed a number of versions ago.
Mixed-Mode Vibration Testing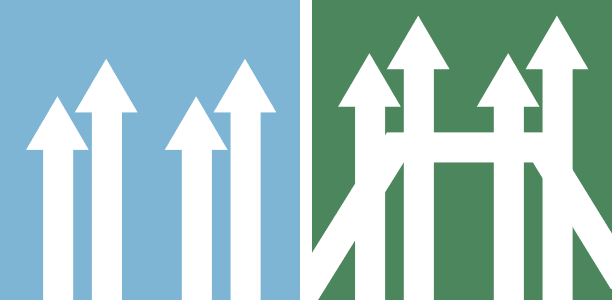 Mixed-mode vibration testing typically involves Sine-on-Random and Sine-on-Sine for military and defense purposes. Here is a typical gunfire Sine vibration:
Sweep from 0.95 to 1.05 of the harmonic center frequency at a sweep rate of 0.5 octave/min (7.5 min per frequency)
For harmonic frequencies 66, 132, 198, 263 Hz
5G maximum acceleration
Test capability permitting- to minimize test time and enhance gunfire vibration simulation, conduct 2 or more sine dwells ("smokestacks") concurrently in a phase-uncorrelated manner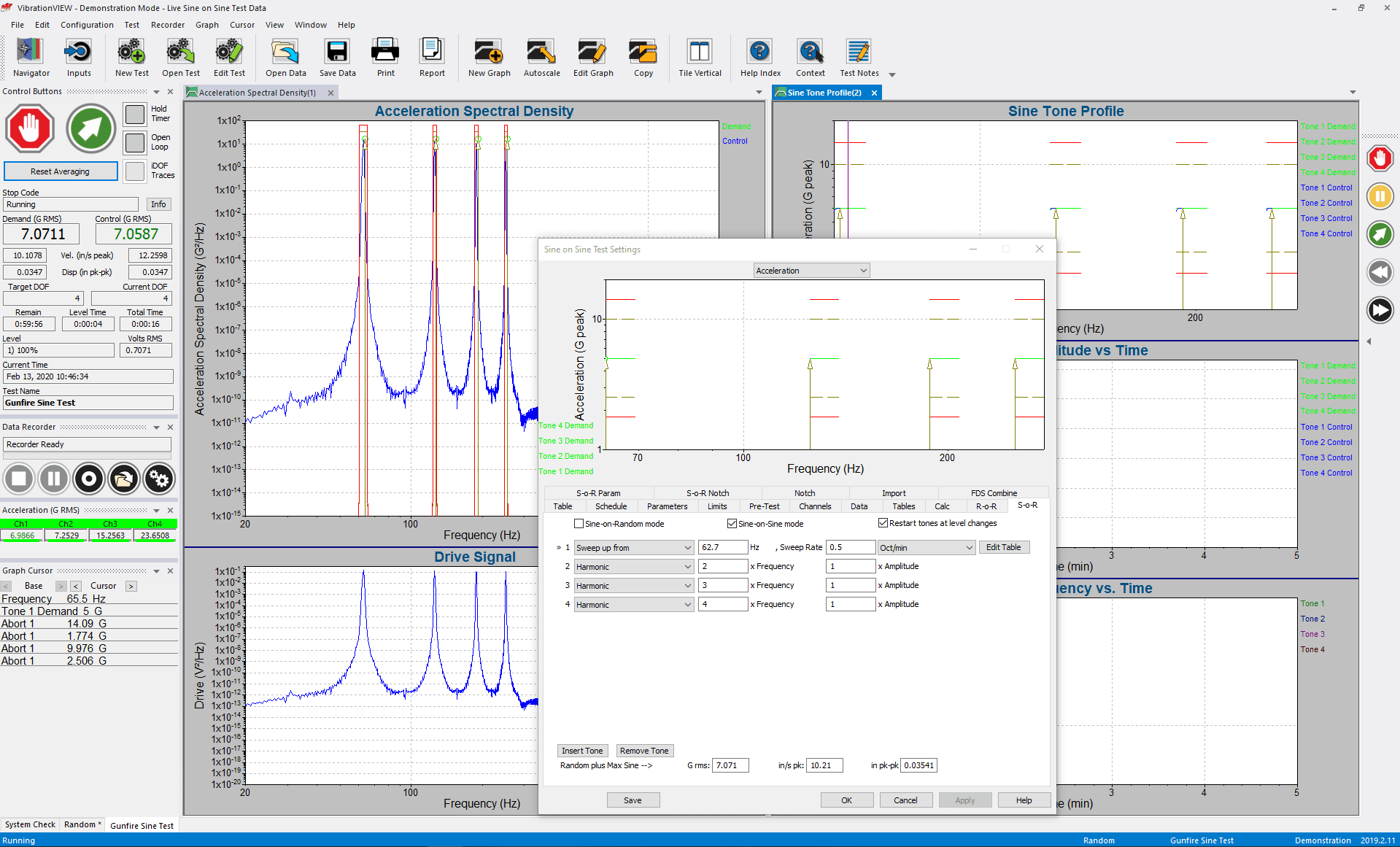 Using Data to Improve SRS Development
Shock Response Spectrum (SRS) testing uses a synthesized pulse to drive a shaker and simulates a transient event. Originally developed to replicate Seismic shocks, the SRS approach is also widely used for defense and aerospace applications.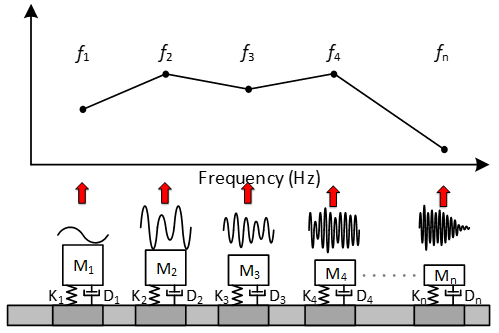 Dual Axis with Phase Control
Test oversized products using Dual Axis with Phase.
Dual Loop control is achieved by using the two outputs from one VR9500 or VR10500 controller. The drive output and the aux (COLA) output are both used to drive different shakers. The same profile drives both shakers.
Vibration Control Compatibility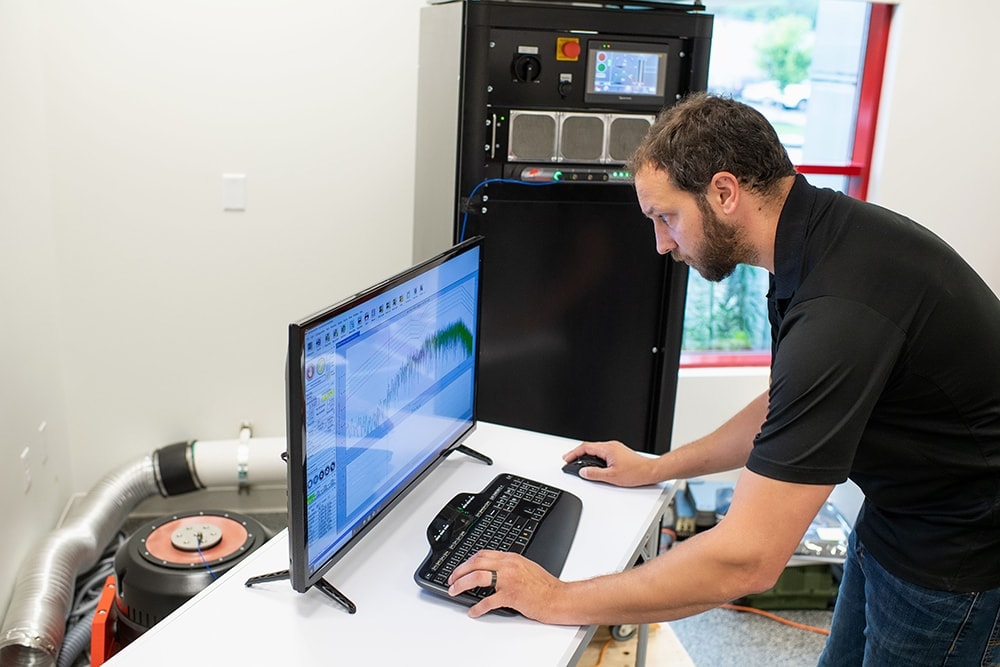 VR's vibration controller and vibration control software are comparable with any electrodynamic or servohydraulic shaker. Even better, our controller comes with a lifetime hardware warranty when your maintenance is current. Try one out for free with all software enabled!
Military & Defense Companies Using VR Products
       
Short Duration Random Launch Application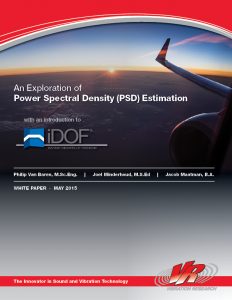 Too often, vibration tests are run to "force fit" a smooth line by running them at a low level (below demand) and taking that averaged PSD and simply multiplying it by a factor to bring it to full level. This method is invalid as it's based on the false assumption that the behaviors of a product at a high level would exactly mimic that of it at a low level. This vibration testing protocol is unfortunately very common and is exactly why high-value products are over and under-tested.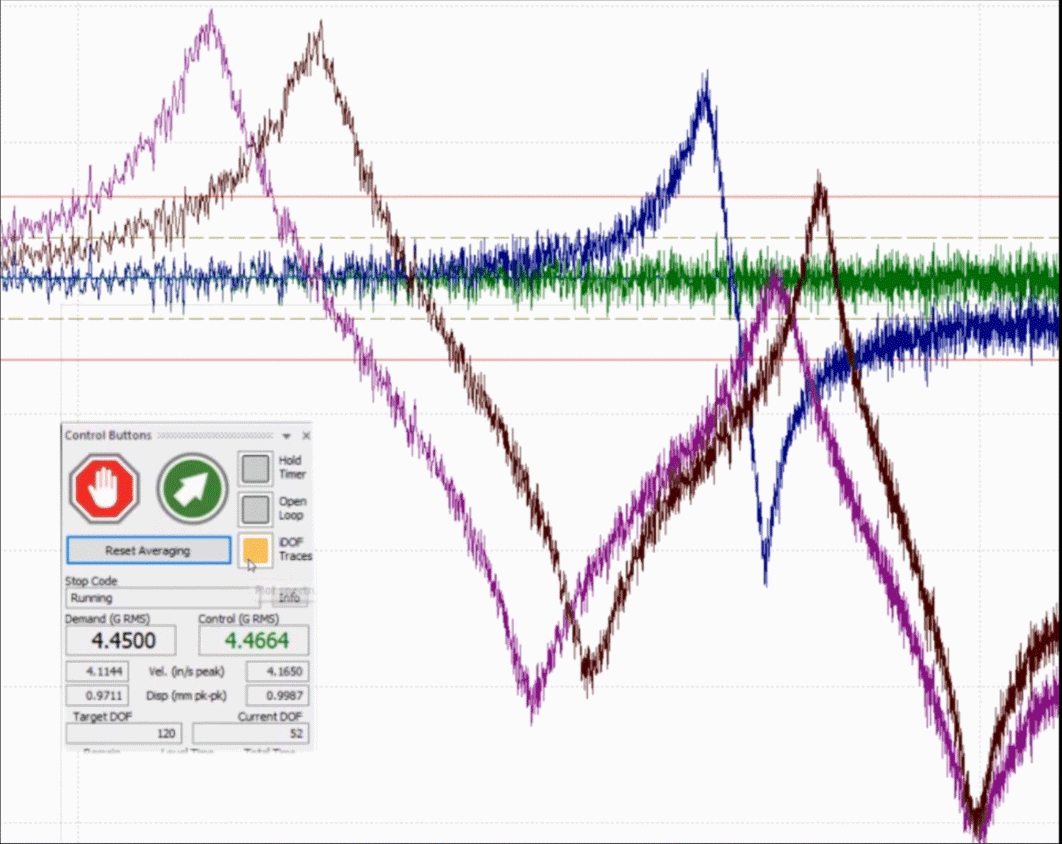 Harness the exactness, efficiencies, and peace-of-mind that iDOF now offers to vibration control practitioners.
Data Acquisition & Analysis Applications Summary
Event Triggering
Transient Capture
Flight Recording
Whole Vehicle Vibration
GPS
In-vehicle Data Acquisition
Submarine Components
Helicopter and Jet Vibration
Video/Data Synchronization
Order Tracking Analysis
PSD Analysis
FFT Analysis
And more…
Vibration Control Applications Summary
Submarine Components
Helicopter and Jet Vibration
Random shake testing
Drop-Shock Testing
Classical Shock Testing
Swept-Sine Testing
Pyrotechnic SRS Testing
Flight Simulation Testing
Launch Simulation Testing
Component Durability & Fatigue
Dual Axis
Vehicle Dynamic Strain
And more…