Applicable (NVH) Vibration Control Software
Copy > Paste with Excel & Word in VibrationVIEW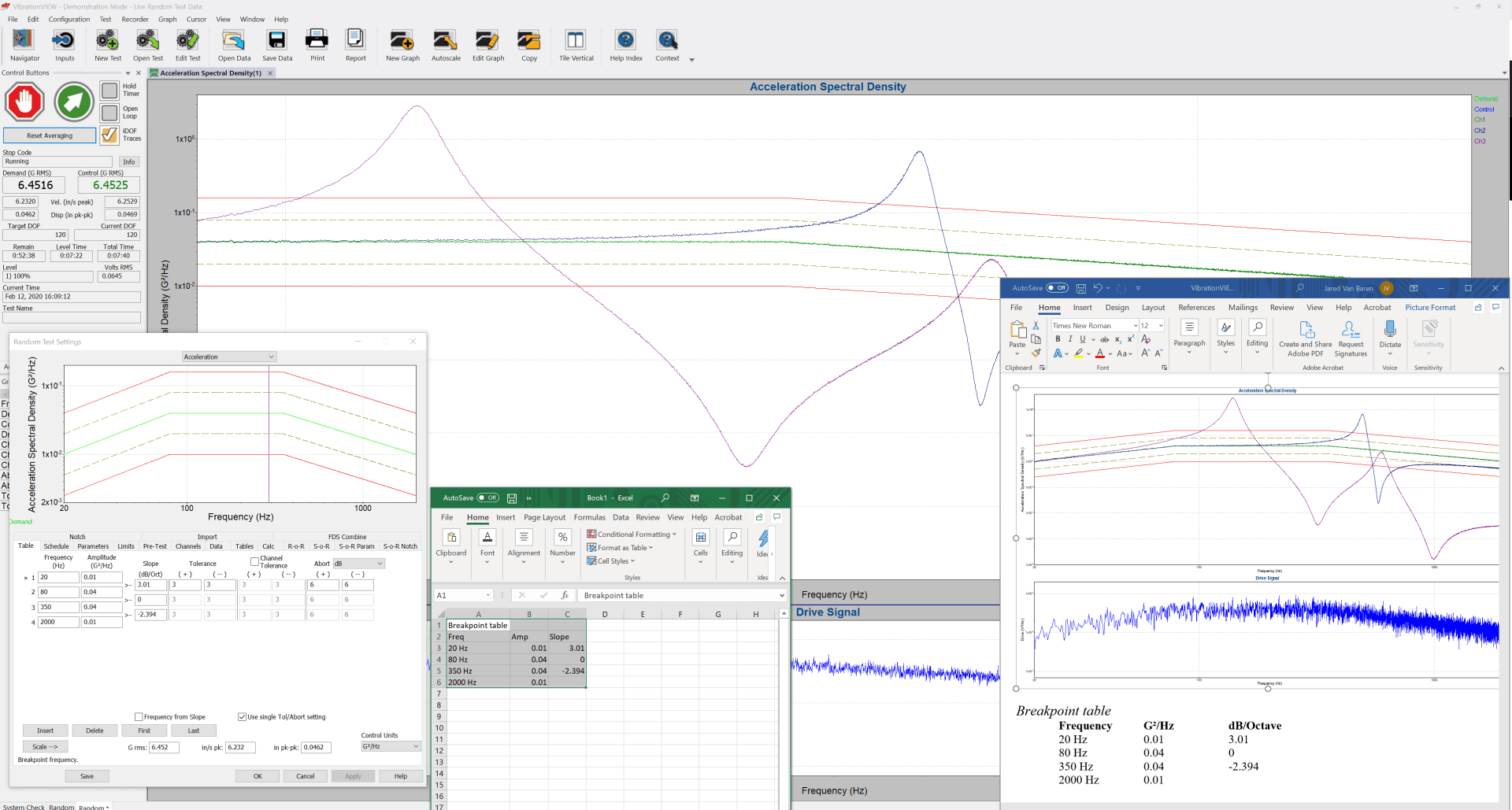 Copy & Paste Vibration Test Profiles and Graphs into and out of Microsoft Word & Excel. This is especially useful when sharing profiles with colleagues or entering from a customer.
How do I Measure the Life of my Product?
One question facing everyone from the designers to the purchasers of such a product is, "How much vibration will cause failure?" A related question is, "How long will the product last given a specified vibration environment?" This tutorial presents three test methods that can be used to answer these questions.
Compare Field Data to a Specification
Chatter Monitoring
Chatter events can be classified as a discontinuity or bounce. Discontinuity is simply a significant deviation from a monitored parameter. Bounce is an event where the NO contact does not make a secure connection immediately when the electromagnetic coil is energized.
Data Acquisition & Analysis Applications Summary
Event Triggering
Transient Capture
GPS
In-vehicle Data Acquisition
Video/Data Synchronization
Drop Test
Pneumatic Shock
And more…
Vibration Control Applications Summary
Electrical and Electronic Components
Drop Shock
Sine Resonance Track & Dwell
Battery
HALT-Highly Accelerated Life Testing
HASS-Highly Accelerated Stress Screening
Package Durability
And more…