Calibration Options
Calibration assures you that your measurements are accurate within the specification limits. Vibration Research recommends an annual calibration verification for vibration controllers and dynamic signal analyzers. The following three calibration options are valid for:
VR8500 | VR9500 | VR10500 | ObserVR1000

Option 1: Send to Vibration Research
Performance
Vibration Research puts your equipment through the industry's most thorough calibration evaluation. The rigorous testing is performed by our experienced engineers.
A secondary key takes the place of your main unit hardware while it is shipped off for calibration (for customers with a current VR upgrades & support agreement).
Compliance
Cost-Effectiveness
Our calibration plan delivers confidence while supporting your business needs for a fixed cost of ownership. As calibration is essential over the life of your equipment, VR discounts plans when purchased with an active U&SA or if you calibrate multiple units at once.
Receive a 50% discount on all units when you send yours for calibration. VR will ship the discounted unit to your facility to reduce downtime (option available with a current U&SA).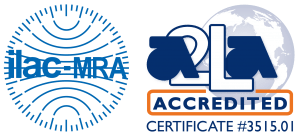 Vibration Research is accredited by A2LA to ISO/IEC 17025:2017 and ANSI/NCSL Z540-1-1994. View our scope of accreditation.
Option 2: Calibrate With VR Software
Perform calibration verification in-house using your calibration instruments and Vibration Research's Automated Calibration Verification software license. Vibration Research wrote this software to automate the verification process. It provides calibration data and pass/fail information along with a certificate and a final report.
Instructions
Instructions can also be found in your VibrationVIEW manual. Browse our archived webinar page to watch helpful videos.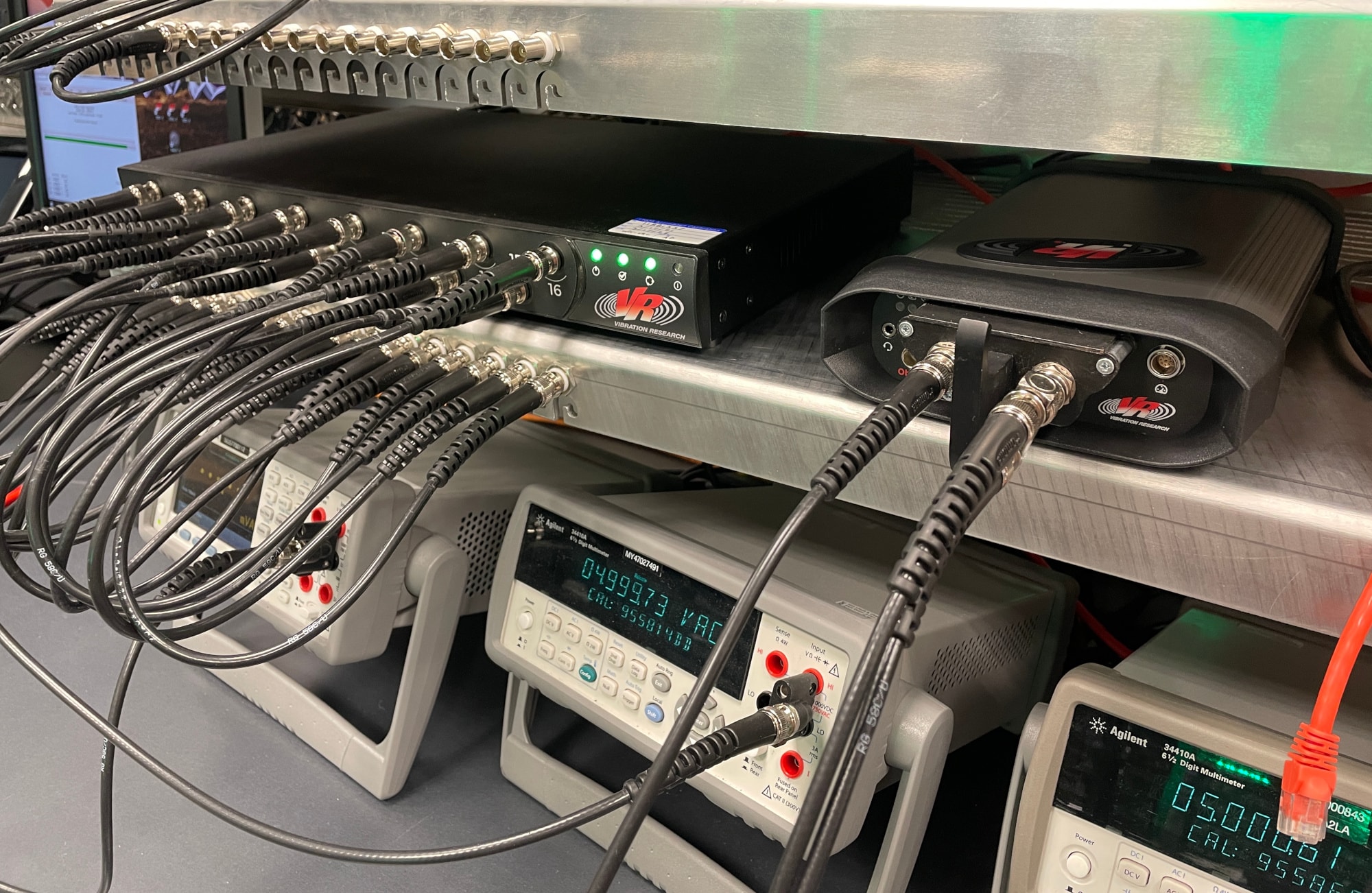 If using a serial port to USB adapter, we recommend the 232USB9M adapter (not required). VR1980 is recommended for ObserVR1000 calibration verification; an alternative option is provided. Equipment is available for purchase through Vibration Research.
Option 3: Perform Calibration Yourself
Create and run a custom calibration procedure and documentation. Any factory support VR provides for your custom procedure will be billed at an hourly support rate.
Equipment Required
Agilent DMM 34401A, 34410A, 34461A, 34465A, 34470A & 3458A (see chart below for compatibility)
5 BNC cables and 4 BNC Tees
Differential adapter cable
| | | | | | | |
| --- | --- | --- | --- | --- | --- | --- |
| Meter Model | 34401A | 34410A | 34461A | 34465A | 34470A | 3458A |
| Viable Version | All Versions | All Versions | 2015.3+ | 2019.1+ | 2015.3+ | 2015.3+ |
Connecting the DMM
Requires a version of the Agilent IO Library. Specifically, you will need the Connection Expert software to use the 34410 or newer through USB direct or Ethernet.
You must use a null modem cable for serial communication with the 34401A.
We recommend the B+B Smartworx 232USB9M for a serial-to-USB converter. Drivers are included in a CD that comes with the hardware. We have seen issues with other brands and recommend only using the B+B Smartworx.