Easy test entry
Frequency/amplitude breakpoints of the background random acceleration spectrum are entered in an easy to read tabular form using frequency and amplitude breakpoints. 200 separate frequency/amplitude breakpoints can be entered, allowing entry of virtually any test.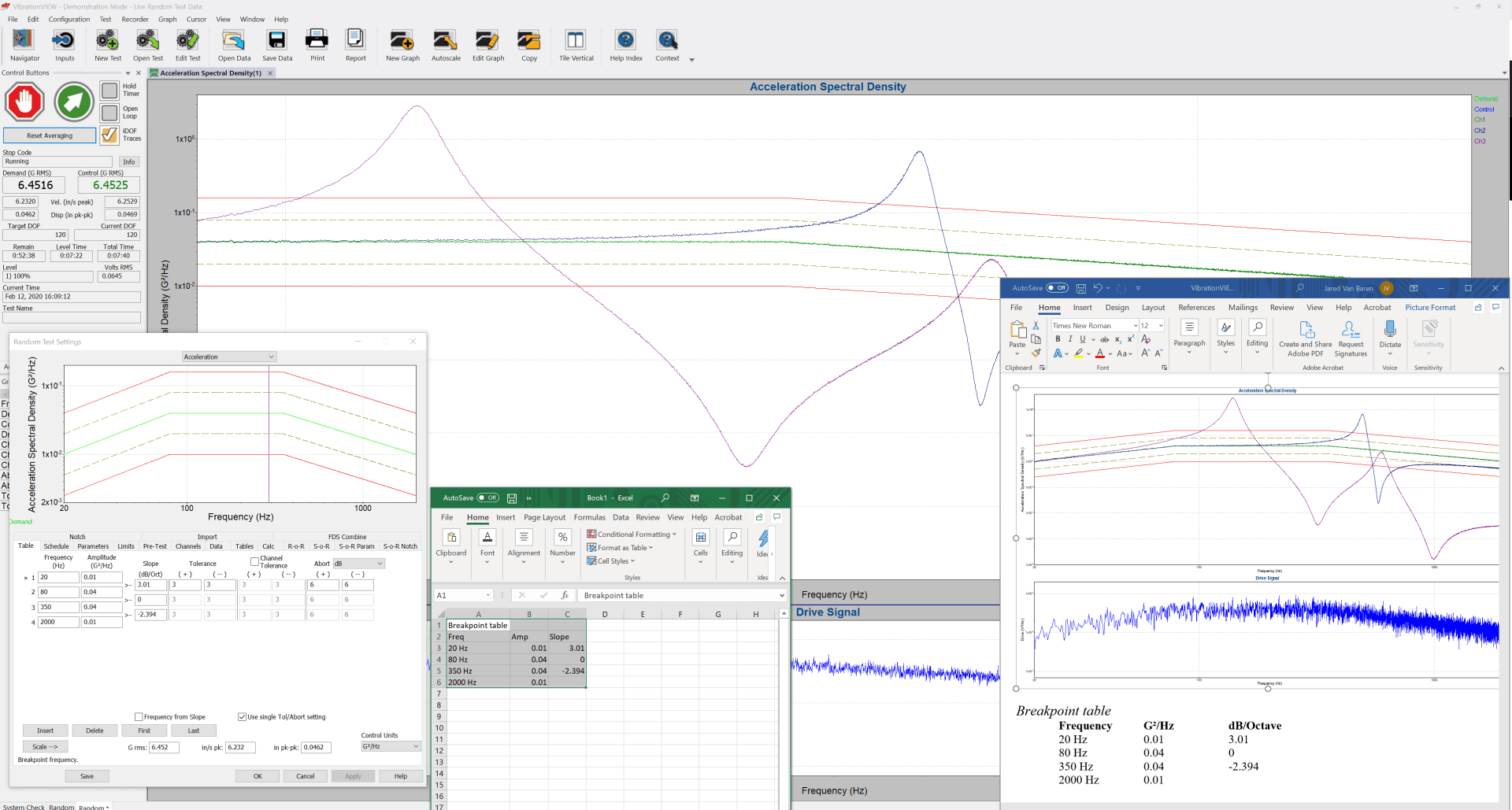 Link Multi-Axis Servo Control
Kokusai Multi-Axis Control
Bellcore/Telcordia
Structures and equipment installed in data Centers located in seismically active regions must be designed to protect the operating equipment in the event of an earthquake. The VR9500 is capable of running a user-defined time transient which is also used to run earthquake tests with the standard Bellcore earthquake time transients. Users can run earthquake tests similar to the Bellcore standards along with any other earthquake time history.
IEEE344 Features
Input filtering for measurement of zero period acceleration (IEEE344-Annex A) Multiple damping plots (IEEE344-Annex A)
Time interval waterfall PSDs (IEEE344 – Annex B)
Sine Beat/Dwell/Sweep Fragility Testing (IEEE344 – Annex C)
Peak stress cycle counting (IEEE344 – Annex D)
Coherence Plots (IEEE344 – Annex E)
Correlation Plots (IEEE344 – Annex E)
Commonly Used Seismic Test Specifications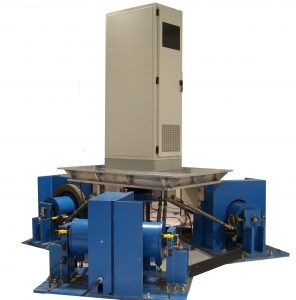 AASME NQA-1
AC-156
Bellcore (Telcordia) GR-63
CAN3-N289.4-M86
IEEE 344
IEEE 382
IEEE 693
ICC-ES AC 156
ISO 4866.2010
ISO/TS 10811-1:2000
QME-100
SRS generation
Supports many waveform generation techniques including linear and exponential chirp, wavesyn, burst random, linear and exponential chirp on burst random, enveloped random, burst sine, or iterate from user waveform.
Manual Wavelet manipulation
Manually adjust all the parameters of the underlying wavelets, or allow VibrationVIEW to automatically create and run without intervention.
SRS Pseudo Velocity and SRS Acceleration plots. Acceleration for primary (+), primary (-), or Maxi-Maxi. Graphs can be easily auto-scaled or zoomed, and cursors displayed. Data and text annotations can be easily placed on the graphs, with data values updated live as the data changes
SRS Webinar
User Defined Transient/SRS Control Modification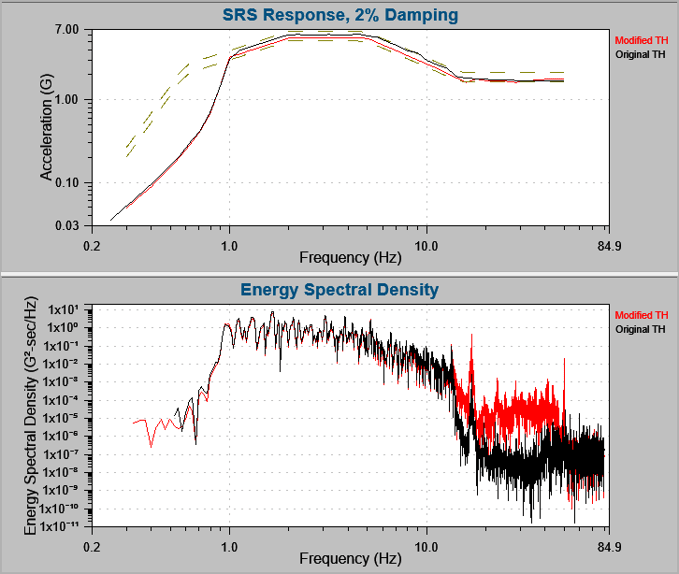 Use a synthetic pulse OR a user defined time history waveform as the starting point, then VibrationVIEW will continue to modify the wavelets which adjusts the time history waveform to meet the SRS demand.
Minor Adjustments made to the original time history
Meet or exceed RRS
Control on SRS vs. UDT
Adjusts wavelets to meet RRS
Using Data to Improve SRS Development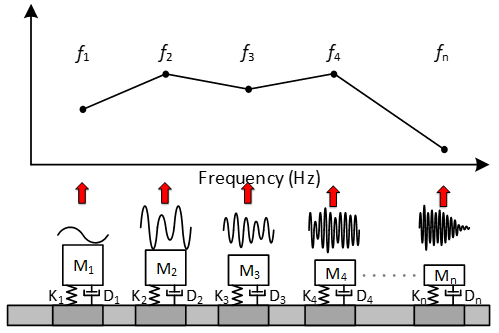 Shock Response Spectra (SRS) testing uses a synthesized pulse to drive a shaker, simulating a transient event.  Originally developed to replicate Seismic shocks, the SRS approach is also widely used for defense and aerospace applications.
SRS allows engineers to better visualize the effects of a shock on a physical system. A designer can see the maximum dynamic load of various components or assemblies of a total system under test as a function of frequency. This can be correlated to the damage potential based on an input response. Although, the original pulse cannot be generated based on an SRS response the engineer does have the ability to know that the EFFECTS of a pulse are similar to those of the original recorded transient.
Earthquake Testing Live