The ObserVIEW software is, primarily, a time-domain analysis tool. Most significantly, engineers can view, analyze, and edit waveforms to suit the test framework. ObserVIEW also includes advanced analysis tools for actions such as generating sine-on-random tests and running modal tests. Below, we present five of many reasons to download the ObserVIEW software.
Download a free demo of ObserVIEW here.
1. Compatible with all Vibration Research I/O Units
The ObserVIEW software can be connected to all Vibration Research I/O units, including the ObserVR1000, VR9500, and VR10500. Any customer with VR hardware can download the software and access additional licensed tools unique to ObserVIEW, such as spectrogram analysis, Modal Testing, and Sine Tracking, Analysis and Generation (STAG).
Most often, ObserVIEW is coupled with the ObserVR1000. Vibration Research designed the ObserVR1000 and ObserVIEW to collect, analyze, and report test data from the field. The hardware and software are tightly integrated for swift and reliable data acquisition. Together, they are called VR Mobile.
2. Data Editing
In ObserVIEW, users can open, view, and edit time history waveforms. ObserVIEW supports .vfw, .csv, .txt, .rpc, .rsp, and .uff files.
From there, users can create multiple graphs with different traces, and then add cursors, copy graph images and data, export the graph as an image, and play through data on the graph. Data analysis can include time waveform and FFT analysis.
Users can also narrow in on areas of interest and then crop, copy, cut, and paste sections, as well as append multiple compatible files.
3. Multimedia Sync and GPS Map Plotting
Multimedia Sync plays video or audio files alongside a recorded waveform. The tool syncs the time for the file(s) and data recording so users can view the playback together. This can provide valuable information about the events that occurred during a recording, including the identification of events that led to resonance or failure. Users can then extract images for a report if needed.
Multimedia Sync is available with an advanced analyzer license. Learn more about Media Sync.
With the basic analyzer package, the user can open a map view with associated GPS data markers. They can view the data as a map (MapVIEW) or in satellite view.
On the map, the user can adjust the time window to view GPS location as well as view the time stamp, speed, and location for a GPS point. The color of the marker indicates speed (MPH). Hover over the data point to view statistics.
Watch: ObserVR1000 Porsche GT4 Track Day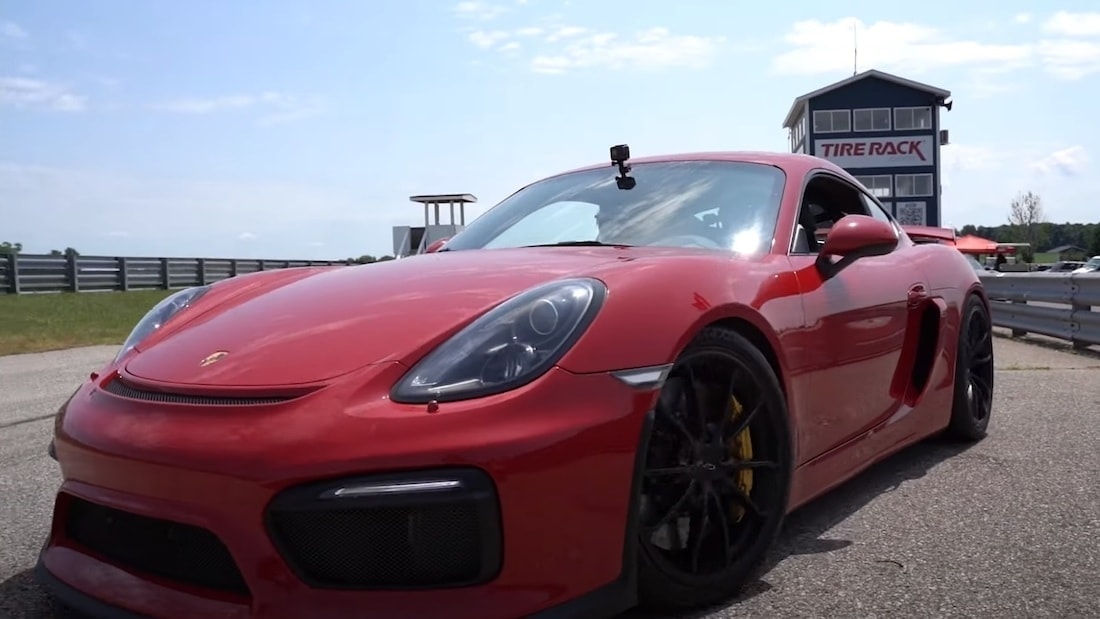 4. Live Stream of Data
Live Analyzer stores time data in a temporary storage buffer on the PC. The data continuously streams into the buffer, which the user can then analyze live. The user can pause the live analysis to select, analyze, and export a section of the time waveform to a permanent .vfw file for further post-process analysis or comparison. They can also apply graphing packages such as a PSD and FFT during the live analysis.
Live Analyzer provides live feedback and immediate response. It can be used as an alternative to post-process evaluation or in an addition to a current process. Any customer with a current U&SA agreement has access to Live Analyzer. The purchase of VR hardware includes one free year of U&SA.
Live Analyzer is available for use in the ObserVIEW software and VR Mobile when connected to any Vibration Research I/O unit.
Learn more about Live Analyzer.
5. Advanced ObserVIEW Features
The demo software is the most current operational software. However, ObserVIEW also includes advanced testing features for purchase. VR software packages can be configured à la carte and can be adjusted at any time. The modules are activated by electronic keys, and users can "rent" modules for short-term needs.
The advanced features in ObserVIEW include Advanced Analysis, Modal Testing, STAG, and more.
Advanced Analysis
The Advanced Analysis package includes tools for resampling, filtering, and advanced data analysis, as well as Multimedia Sync. The additional graphing capabilities include coherence, transfer function, cross-spectral density, and transmissibility. It also includes power spectral density and time/frequency spectrogram.
Modal Testing
The Modal Testing module collects data from an impact hammer to help identify a structure's response to excitation. The average response is calculated for each hit location to generate a smooth transfer function (frequency response function). From there, the data can be exported to a modal analysis software such as MEscope.

STAG
With Sine Tracking, Analysis and Generation (STAG), engineers can analyze field data with dominant rotational or sinusoidal components and generate a Sine-on-Random (SoR) test reflective of the real world. It is a highly automated tool that replicates dominant sinusoidal vibration and its orders as well as produces more consistent results than other SoR test development methods.
Download ObserVIEW
Download the free demo of ObserVIEW today and begin analyzing and editing waveforms straight away. Interested in learning more? Visit the software page here.