Dynamic Signal Analysis
Autonomous smart data acquisition and analyzer. 30-DAY MONEY BACK GUARANTEE!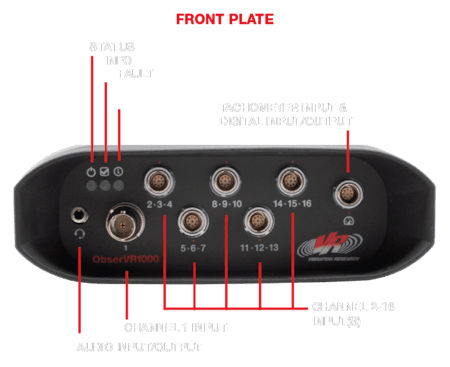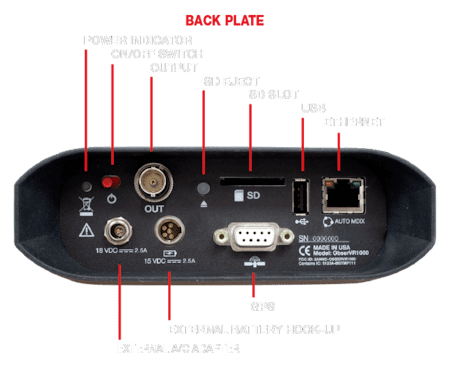 ObserVR1000
HARDWARE FEATURES
128kHz simultaneous sample rate
6+ Hour Battery Life (Additional 6 with battery pack)
802.11 b/g/n WiFi & Gigabit Ethernet
24-bit Analog to Digital converter
40V tolerant inputs - transient protection
On Board Storage (SD or Wi-Fi to PC)
Smart Recorder & Analysis Package
Triggering on events, recording comparison, transient capture, and more
Touch an ObserVR1000 with NFC and the VR Mobile app instantly creates a Wi-Fi connection.
Select a trigger level, slope, channel, and duration to capture your transient events.
Event trigger (start recording) on vehicle startup, G-levels, transient events and more.
Record all time reference and location data automatically during signal recording.
VR Mobile
Smart setup, monitor and interaction with the ObserVR1000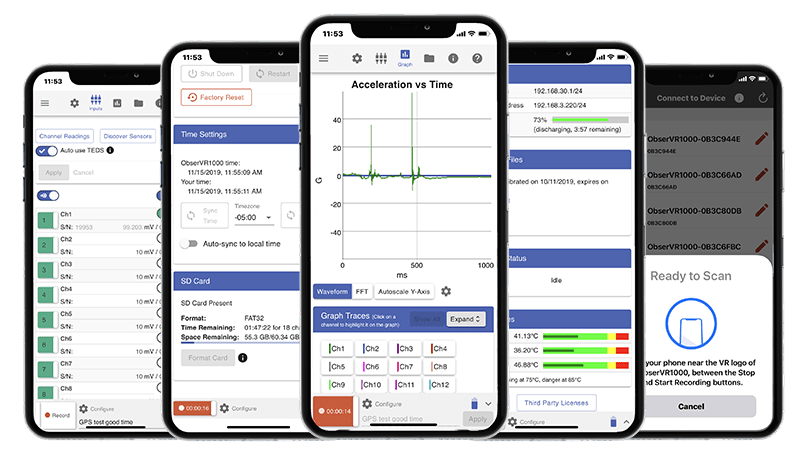 ObserVIEW
View, Edit, and Analyze data recordings. Download for FREE!
Edit VFW
Quickly focus on areas of interest in any data file, then crop, copy, cut, and paste sections, as well as append together multiple compatible files.
Sine Tracking Analysis and Generation (STAG)
Generate Sine on Random tests reflective of environments with dominant rotational tones that are rendered as sine tones on a shaker table.
FFT/Spectrogram Analysis
Efficient analysis of recorded data. Any setting change causes a fast, automatic recalculation of computed parameters. Select automatic or fixed values for frame count and average number.
PSD Analysis
Up to 1 million lines of resolution available all with multiple windowing function choices along with a simple graphical interface for defining the analysis calculation data range.
---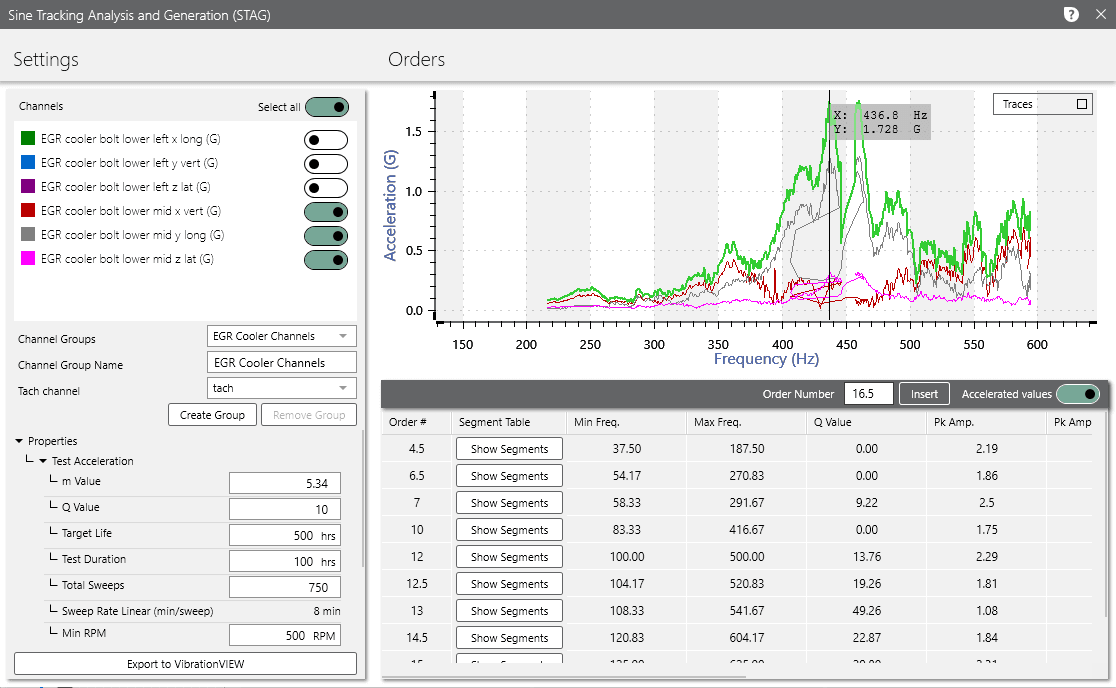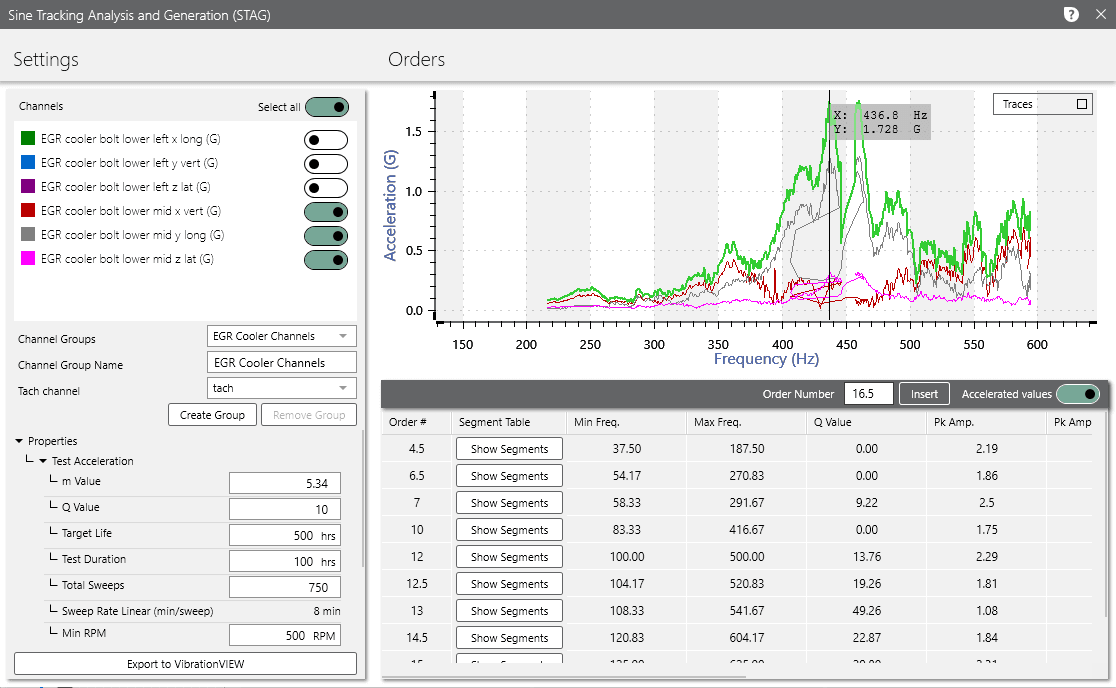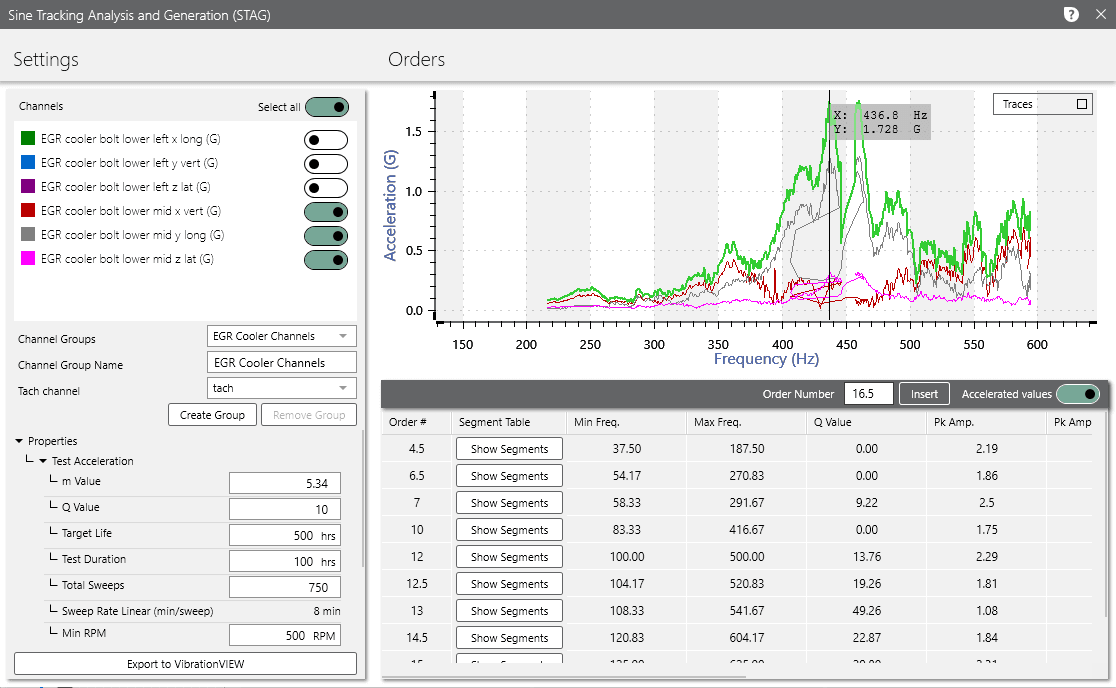 Vibration Control
Conveniently use the ObserVR1000 to drive any Electrodynamic or ServoHydraulic Shaker
Do More with your data
Analyze, create, run