Filtered vs. Unfiltered RMS param codes
Report parameters for channel RMS of filtered signal and unfiltered signal. Sine Tone signal tolerance requirements defined in ISO/IEC 60068-2-6 and MIL-STD-810H.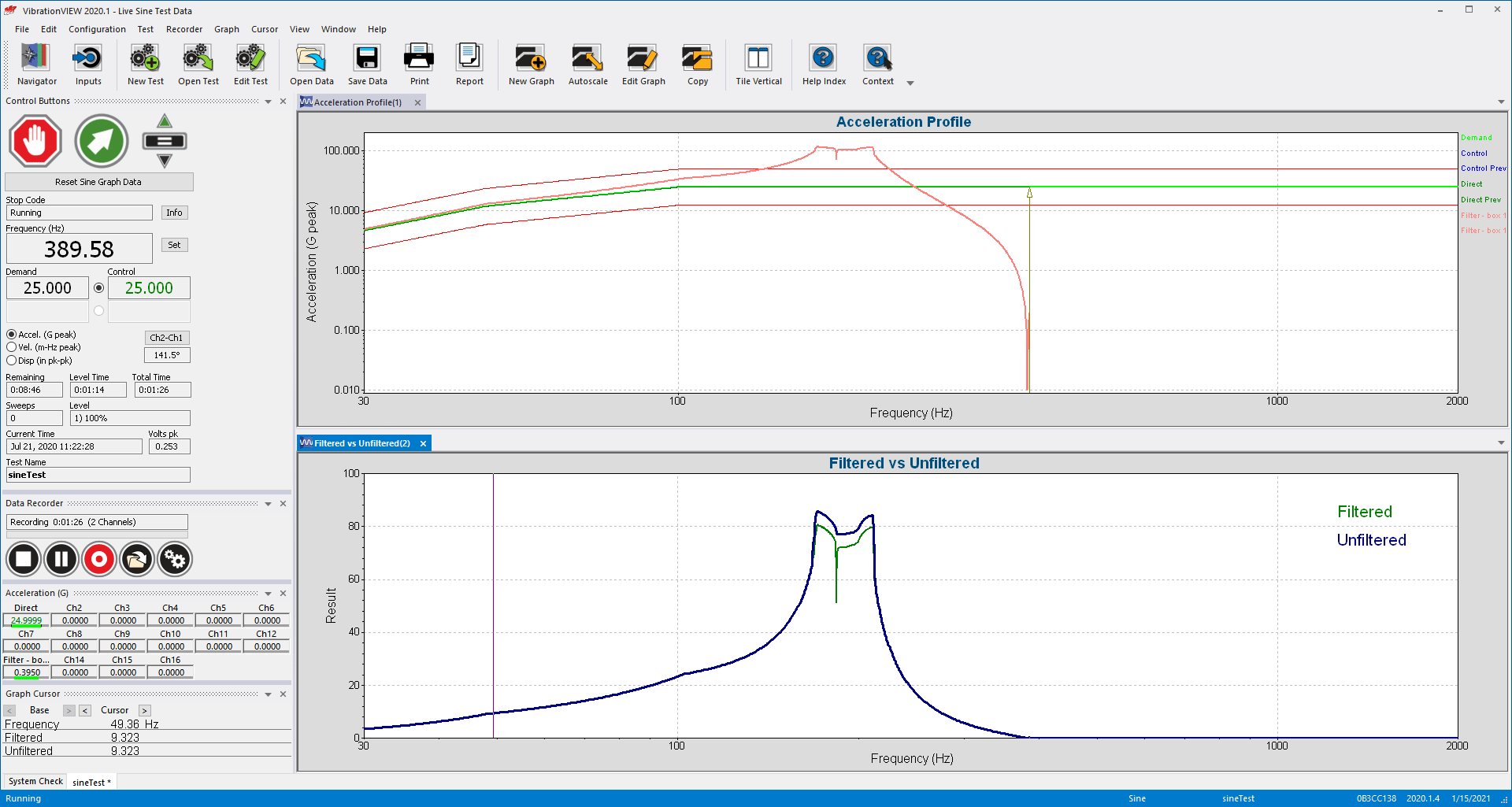 MIL-STD-810H Updates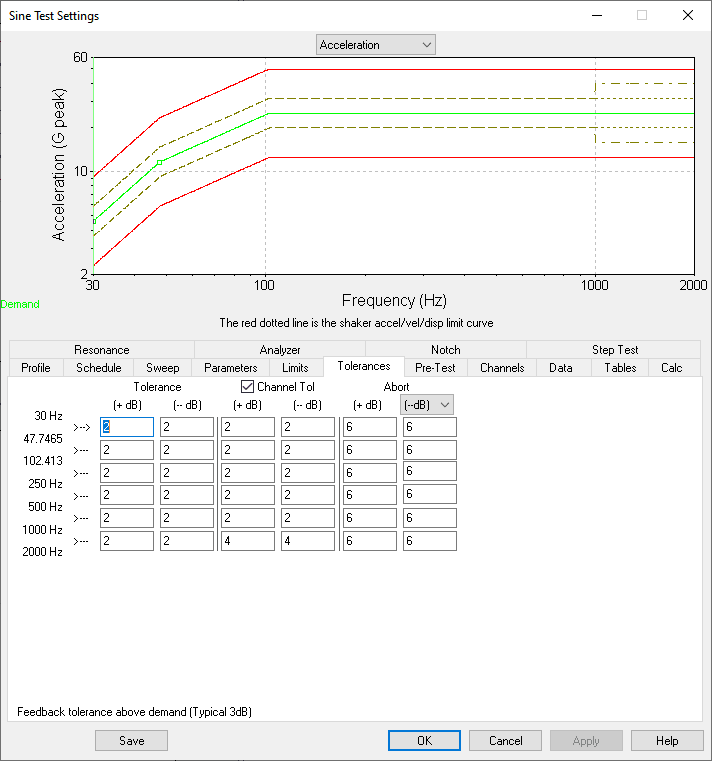 Sine
Channel Tolerances, IEC 60068-2-6 (Filtered vs. Unfiltered) RMS
SRS
Select Te & Te calc method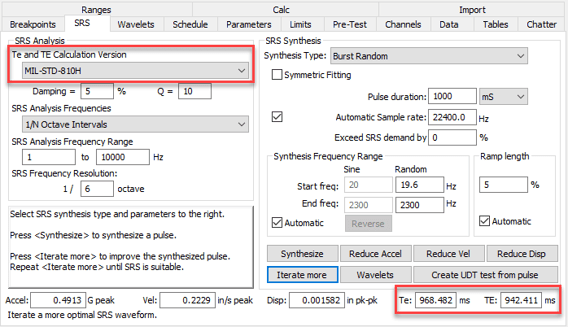 Sine: Allow constant AVD in SRTD
When controlling SRTD in displacement, the appropriate displacement value will be maintained when the resonance drifts.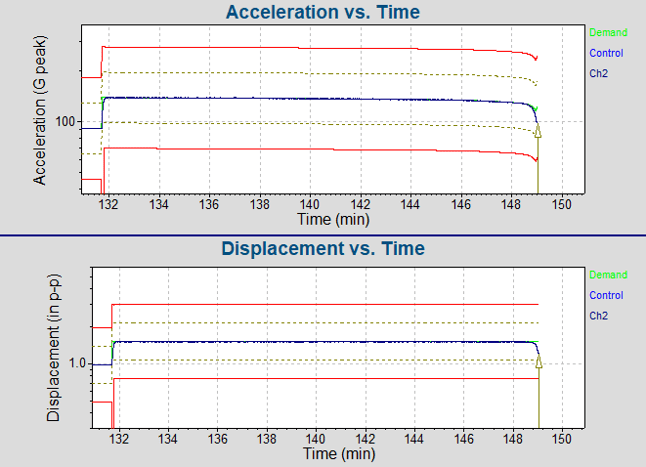 Integration between VibrationVIEW, ObserVIEW and the ObserVR1000
Improved integration between VibrationVIEW and ObserVIEW; this includes a default to open, then view/edit/analyze recordings in ObserVIEW. Once in ObserVIEW, generate your own Sine on Random tests reflective of environments with dominant rotational tones that are rendered as sine tones on a shaker table. Also, multiple ObserVR1000's can now be connected to VibrationVIEW (up to 128 channels).
start using Vibrationview 2020
VR users with a valid Upgrades and Support Agreement can upgrade to the latest version for free. Anyone can download a free demo version.