Spectrum Graph Option (FFT) in Random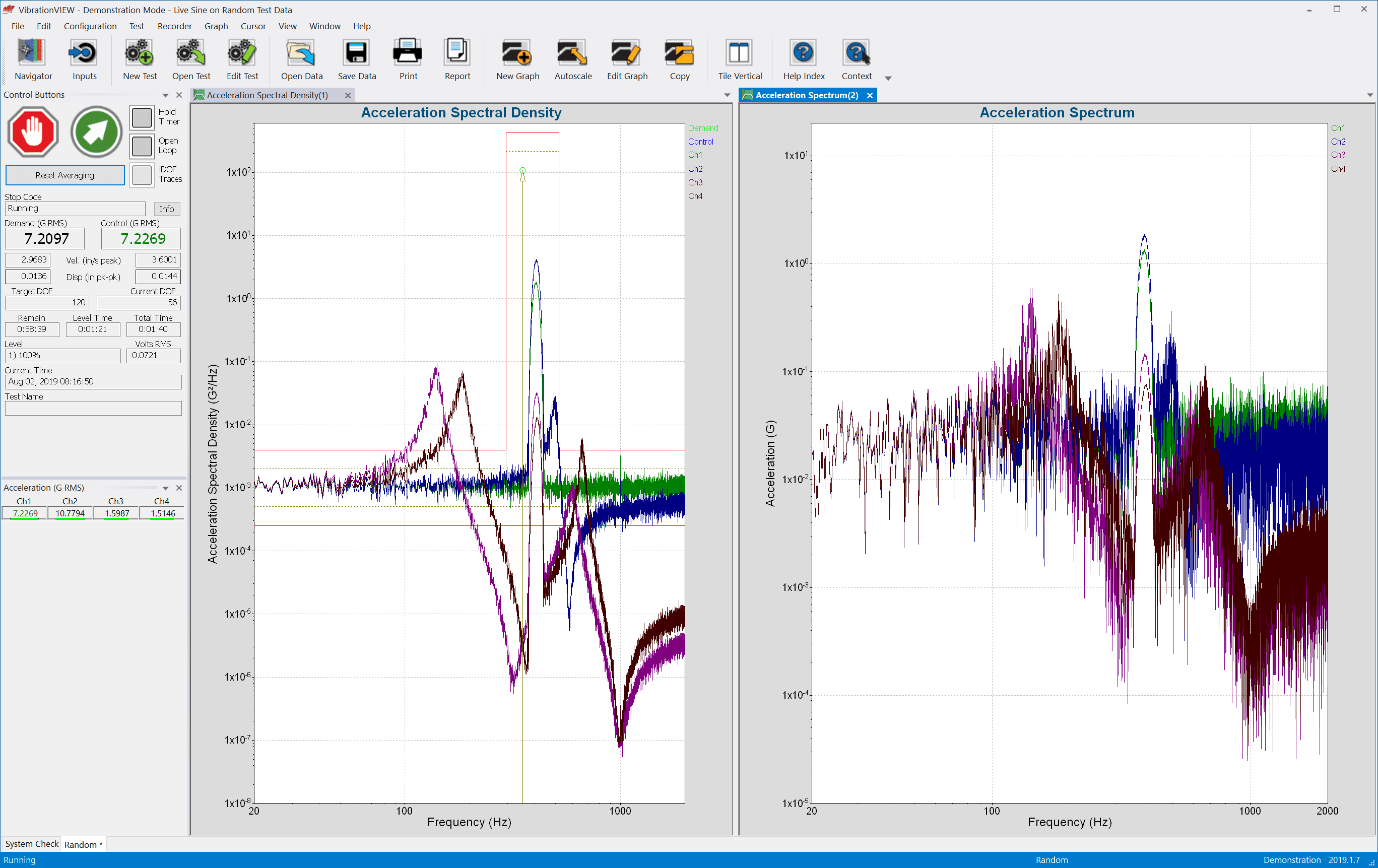 New graph in Random and Analyzer test modes. See the live FFT on controller/DAQ Inputs.
Define High and Low Abort Limits for each Sine Tone
Each sine tone in SoR/SoS tests can now have separately defined tolerances and aborts. The aborts and tolerances can further be defined per individual segment defined on the sine tones.
Notching in Sine-on-Random and Sine-on-Sine
All notching options available with Sine and Random tests are now also available for SoR and SoS mixed-mode tests.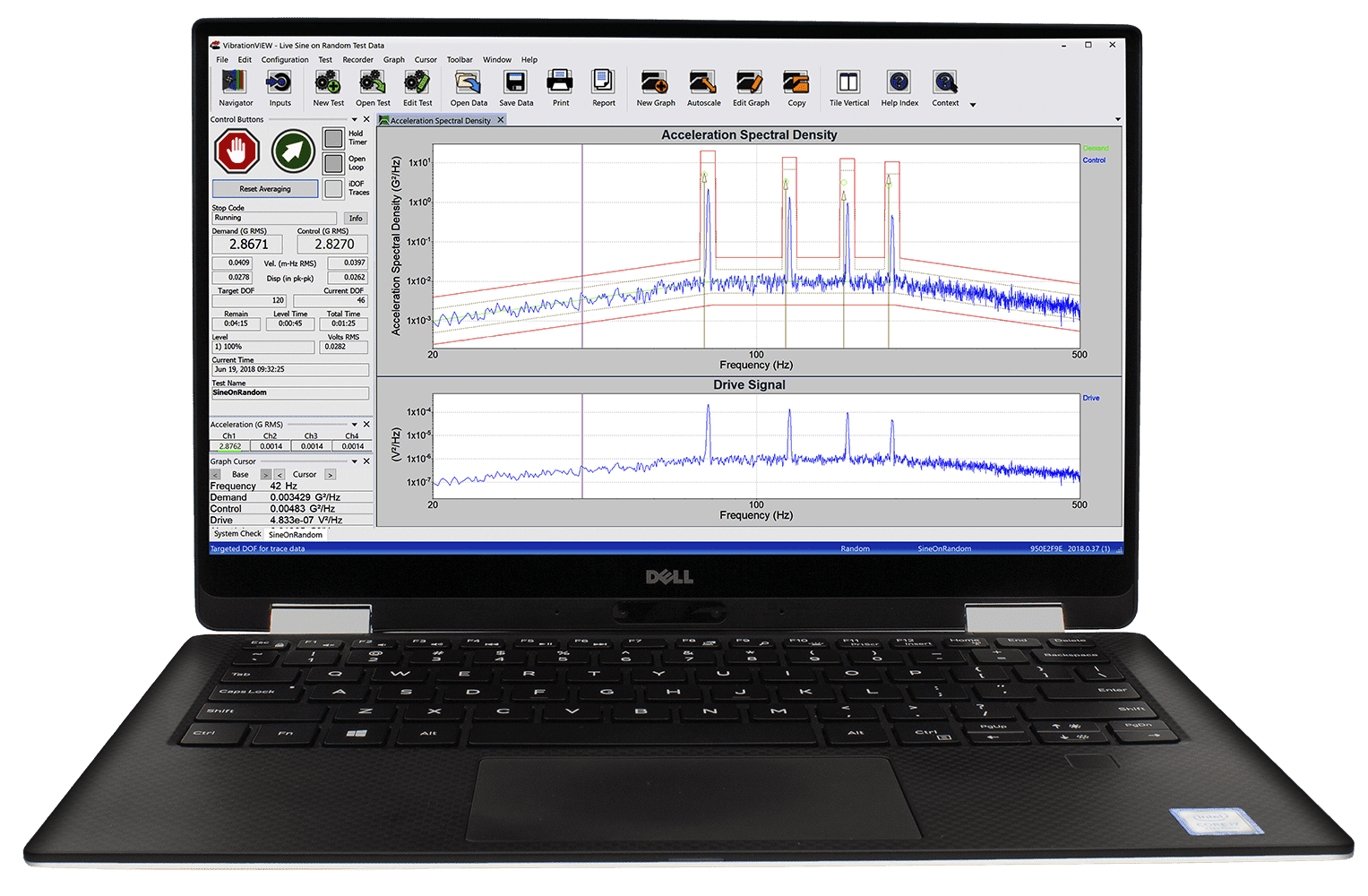 Event Markers On Time History Graph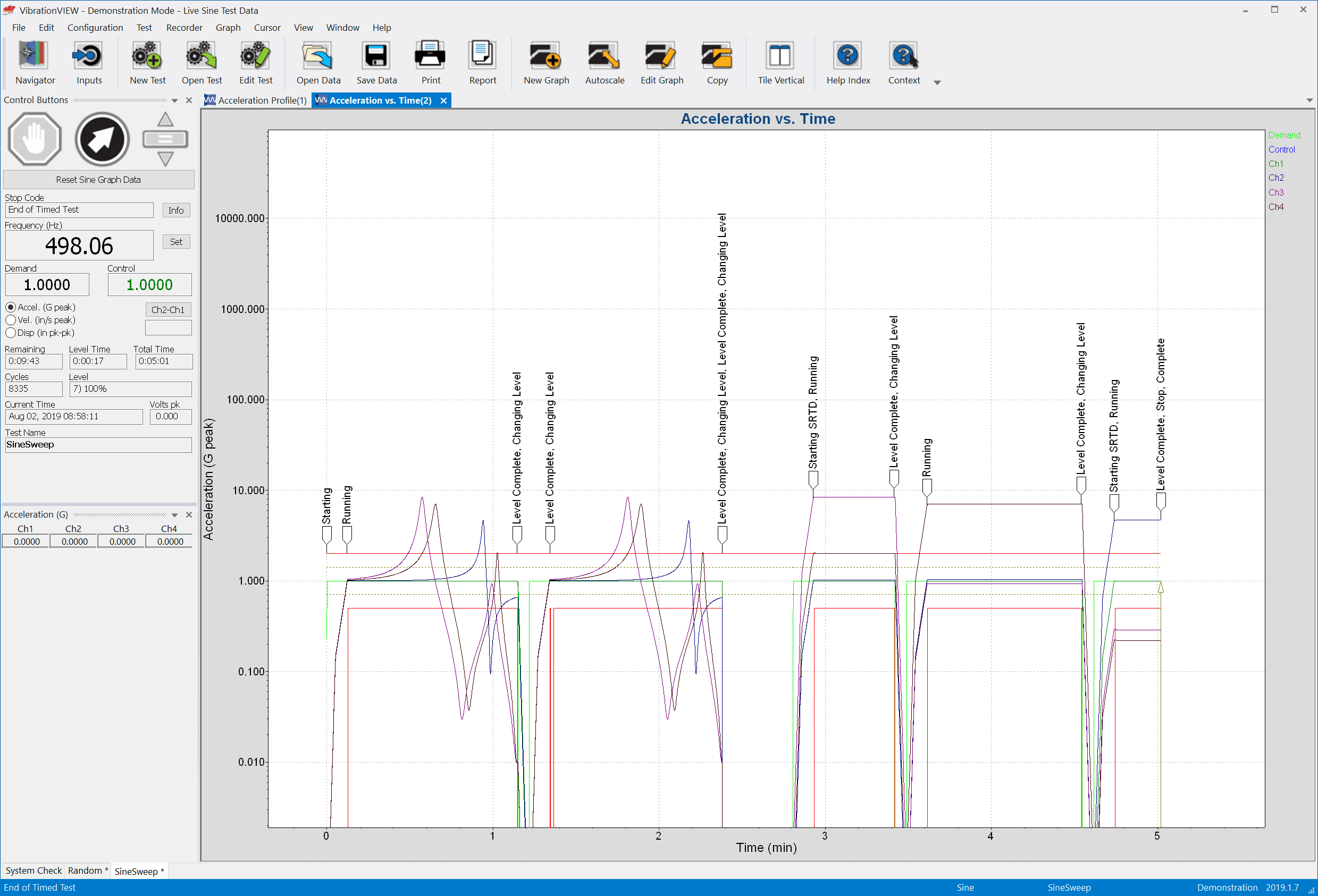 Ctrl-H on any Time History Graph will annotate key events during the test, with a marker and a short description of the events that took place. Particularly useful on data files to relate time history with the schedule events of a test.
Event Log Report Parameter
[Param:Events] Will create a table of the key events during the test in reports. Giving the Time, Schedule level, number of passes, Run time, current Stop code, and a description of events. With the ability to select the type of events added to the table.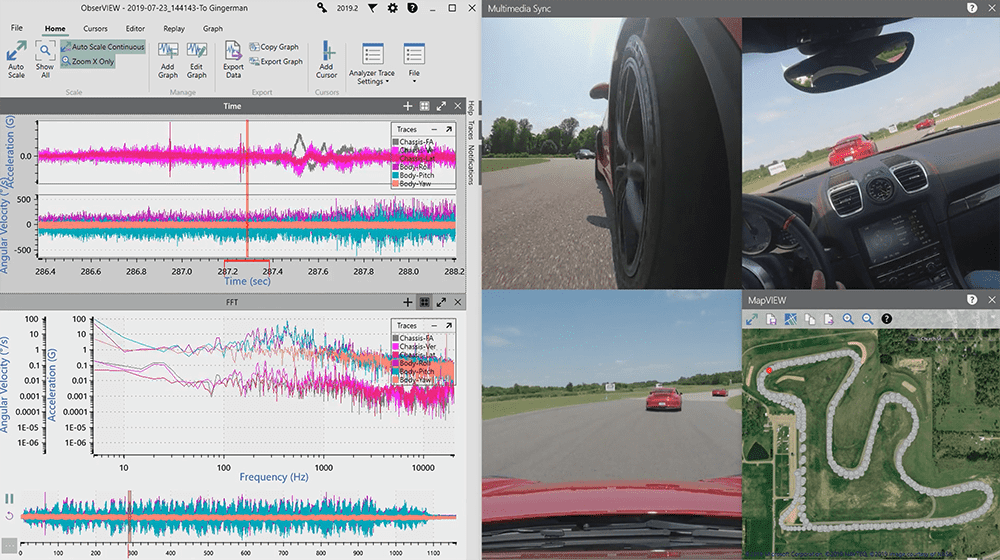 Integration between VibrationVIEW and ObserVIEW
Improved integration between VibrationVIEW and ObserVIEW; this includes a default to open, then view/edit/analyze recordings in ObserVIEW. In Transient Capture the Output of the ObserVR1000 can now be used to output a Linear Chirp, Exponential Chirp, or Burst Random, similarly to the VR9500 (but with more input channels!).
start using Vibrationview 2019
VR9500 users with a valid Upgrades and Support Agreement can upgrade to the latest version for free. Anyone can download a free demo version.