General Motors FDS Case Study
ACCELERATED TESTING WITH CORRELATION TO END-USE ENVIRONMENT
Engineers can replicate the various failure modes from dynamic stresses and correlate them to the operational environment using the fatigue damage spectrum (FDS).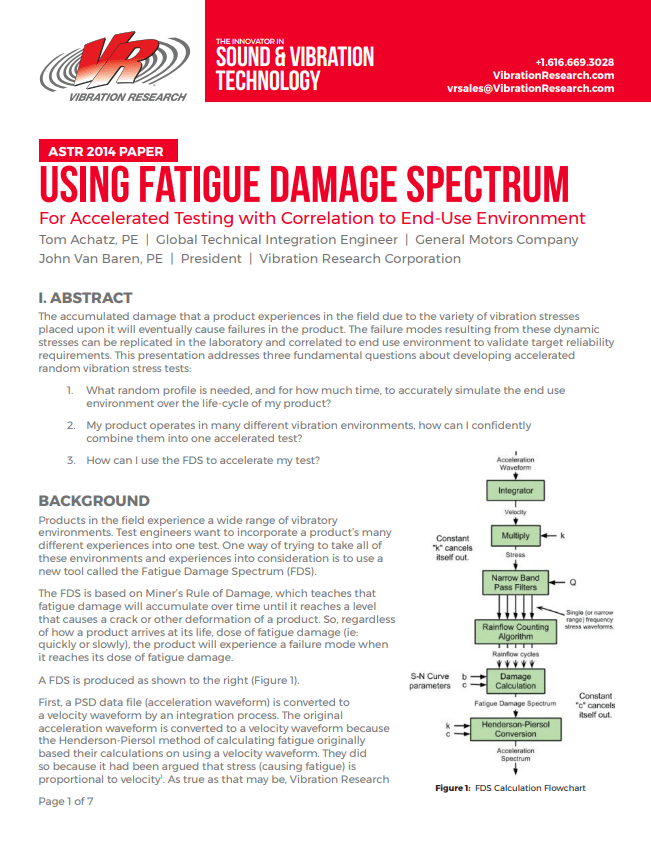 In this paper, Vibration Research utilizes a data set from General Motors to illustrate how to create an accelerated random profile from multiple environments. It addresses three fundamental questions about developing accelerated random vibration stress tests:
What random test profile can accurately simulate the end-use environment of my product over its life cycle?
How can I confidently combine different vibration environments into one test?
How can I accelerate my vibration test?