Ford Motor Company and Vibration Research teamed up to solve a unique product development and vibration testing challenge.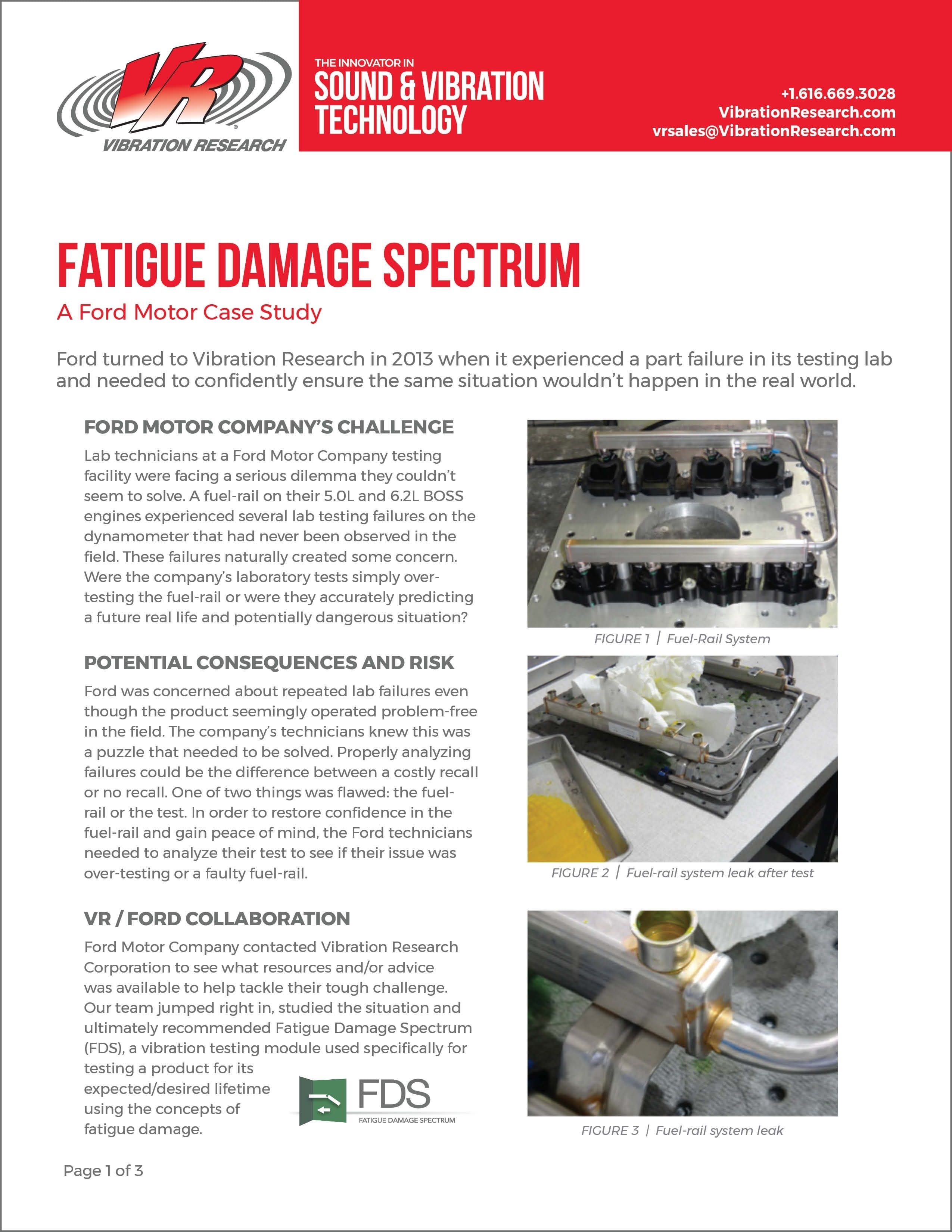 Download our Case Study to learn about:
Ford Motor Company's concerning situation
Vibration Research's proposed testing method – Fatigue Damage Spectrum (FDS)
How FDS was used to successfully solve Ford's product challenge
Vibration Research is the innovator in vibration testing. We are experts in helping our customers run successful vibration tests – from the most basic to the highly complex. We hope you enjoy reading our real life vibration testing case study with Ford Motor Company. Let us know how we can help your company test your products in the most cost-effective and accelerated manner.