ObserVR1000 Hardware
Dynamic Signal Analyzer & Recorder
USER FRIENDLY
The ObserVR1000 does not require special boards, PC drivers, or even a PC. Ready to get started? Simply connect a handheld device or PC to set up the ObserVR1000. Once set up, data can be collected with a simple press of the record button. Stream all the inputs and outputs to the SD card while running other test modes, or use independently as a field data recorder.
Specs
4 or 16 simultaneous channels (1 BNC input channel, 15 triaxial input channels)
128kHz sample rate
IEEE 1451.4 TEDS class 1
IEPE signal conditioner (2.1mA)
WiFi connection
6+ hour battery life
GPS
Tachometer inputs
Gigabit Ethernet
WiFi – 802.11 b/g/n
+/-10V range
< -100dB THD+N
24-bit Analog to Digital (ADC) converter
>100dB dynamic range
40V tolerant inputs protects from transients
Hardware Warranty
Each ObserVR1000 comes with a 1 year hardware warranty.
Additional Specifications
Expandable Inputs
System can be expanded from 4 to 16 inputs simply with the purchase of a software key.
Accredited Calibration
Vibration Research is accredited by A2LA to ISO/IEC 17025:2005 and ANSI/NCSL Z540-1-1994.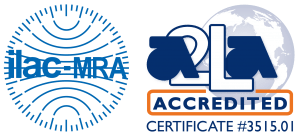 View our scope of accreditation
Dimensions
Size: 9.82″ L x 6.33″W x 2.18″ H
Weight: 1.5kg
Power: 90-250VAC, 50/60Hz, 1.2/7Amps
Operating Temperature: 35-122F (2-50C)
Optional Software
Optional software includes:
Demo Software
View, edit, and analyze time waveform recordings (VFW). Compatible recordings include: VibrationVIEW test data saved with RecorderVIEW, ObserVR1000 Portable DAQ and recordings, and VibrationVIEW Transient Capture (exported).
Download Demo
Catalog
Download the ObserVR1000 catalog here or get in touch with our sales team below. We'd be happy to meet with you via webinar or on-site demo.
View Catalog