Test Status Email Notifications
Vibration Control
Did you know….that you can receive emails when a test is completed?
Is your lab facility backlogged and swamped with vibration tests that need to be conducted?
Are you concerned about when a test completes (or aborts) so that you can get another test running ASAP?
Vibration Research Corporation's "Email Notification" module helps test engineers know instantly when a test completes (or aborts). By immediately being able to know the status of a test, lab facilities can more efficiently use their shaker systems. Without having to periodically visit the lab area to check on the status of the test, engineers can immediately be informed as to the status of the test. Rather than having the shaker sit idle between tests until the test engineer returns to the lab to check on the test, with email notification test engineers can immediately know the test status, and consequently, can quickly and efficiently remove the test product in order to perform another test on the shaker system.
With "Email Notification" test engineers enter their email address and specify under what conditions they desire to receive email alerts (Figure 1). Options for email notifications are:
• At specified time intervals
• At the end of test or when test aborts
• At changes in test schedule
• With information on abort errors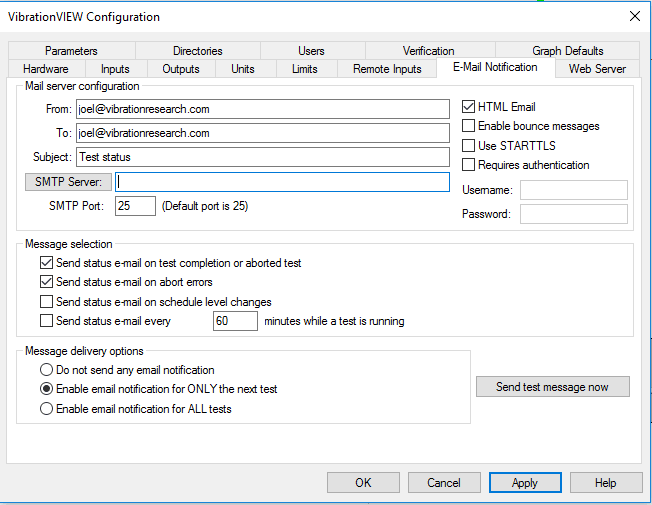 Figure 1:  Email Notification Dialog Box.  Engineer enters email addresses and SMTP Server information from IT personnel and selects the email options and delivery options (for which tests to send emails).