A Quick and Simple Option
Troubleshooting, Vibration Control
VibrationVIEW offers users an amazing range of options because VR wants every customer to enjoy an efficient, optimized experience. Among the many options, Quick Test deserves some explanation. As a default option it can, in some circumstances, save users time and effort. However for other situations, and other users, it saves time to remove it as the default.
To quickly review, the Quick Test option is a really fast way to define tests using just a few simple parameters. In fact, sometimes it is referred to as a 'Simple Test'.  It is an option available with three VibrationVIEW test types:
Sine (including SRTD)
Random
Shock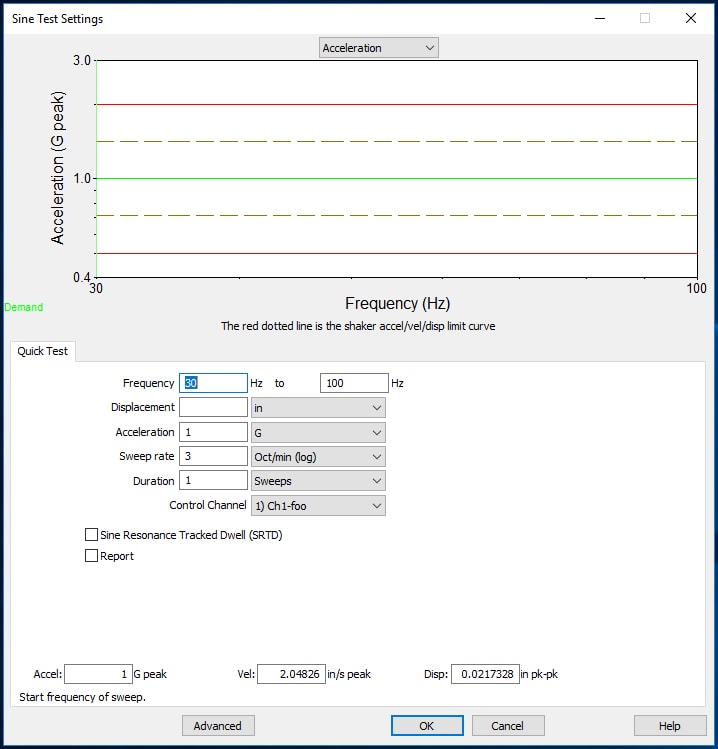 It is also the default option for those test types when VibrationVIEW is first installed.
For example, when New Test > Sine is selected, the VibrationVIEW Sine Test Settings dialog box is displayed.
Fill in a few parameters, select OK, and a simple test is generated.
Selecting Advanced takes a user out of Quick Test and into VibrationVIEW's standard, multi-tab dialog box for test definition.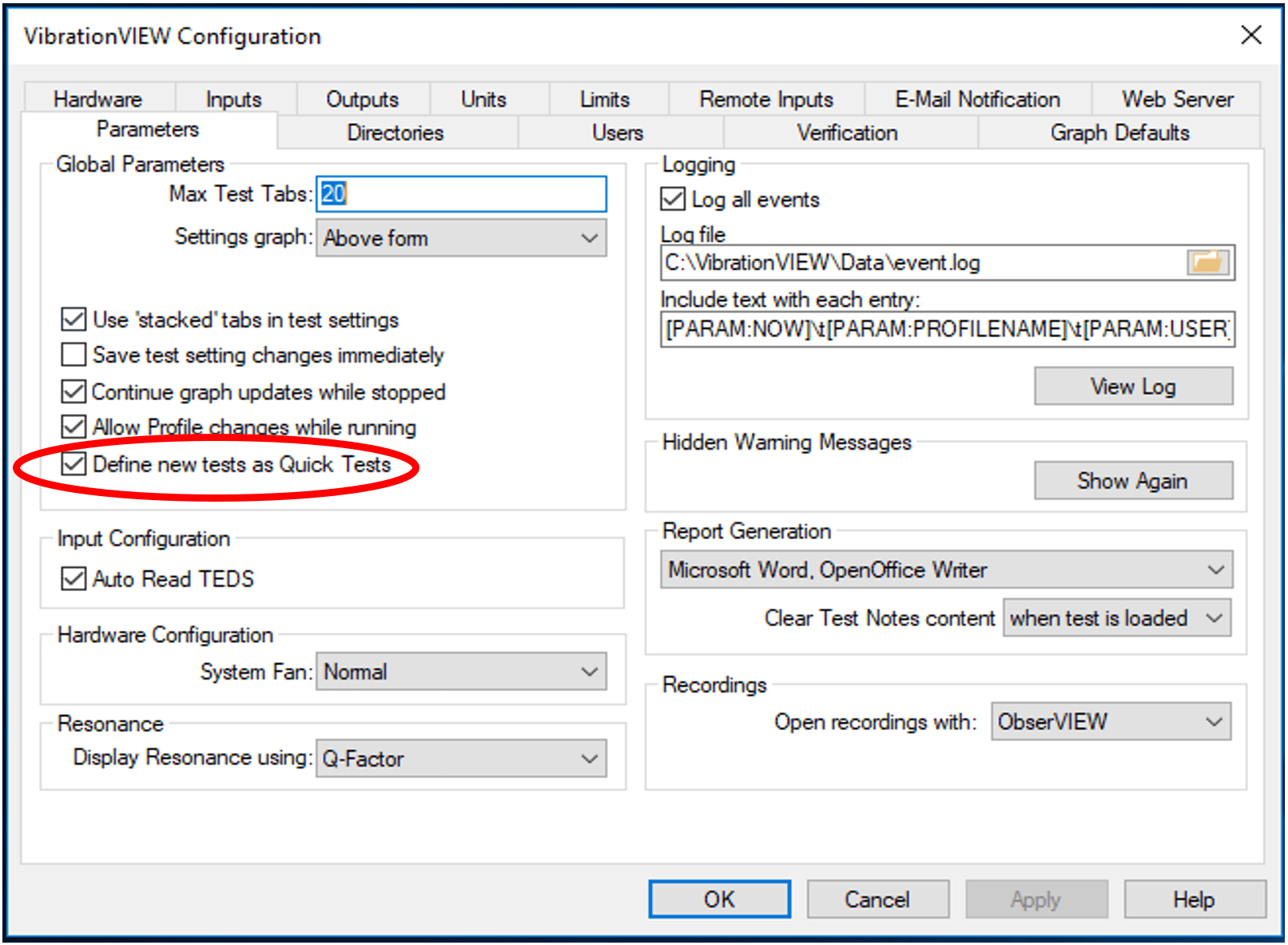 If Quick Test is not going to match up with what you need, or if you just don't like having Quick Test as a default, it is easy to change that setting; Advanced test becomes the default. To make that happen, first select Configuration > Parameters to display this dialog box.
In the Parameters tab, deselect Define new tests as Quick Tests.  That is it. Advanced test is now the default.